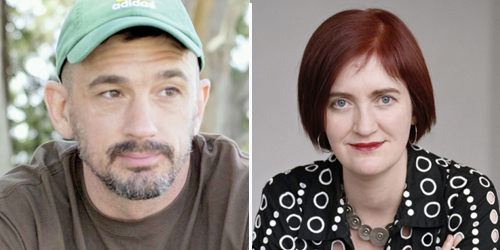 This episode features readings from two acclaimed writers with boundless imaginations: Chris Adrian (The Children's Hospital, The Great Night) and Emma Donoghue (Slammerkin, Room), introduced by author and PEN/Faulkner board member Mary Kay Zuravleff. This event was recorded live at the Folger Shakespeare Library on November 7, 2011. Chris Adrian reads at 5:05. Emma Donoghue reads at 22:07.

Support for this event was provided as part of the Imagine Ireland program.
Podcast: Play in new window | Download (Duration: 32:32 — 29.8MB)
 Subscribe to the Podcast in iTunes.