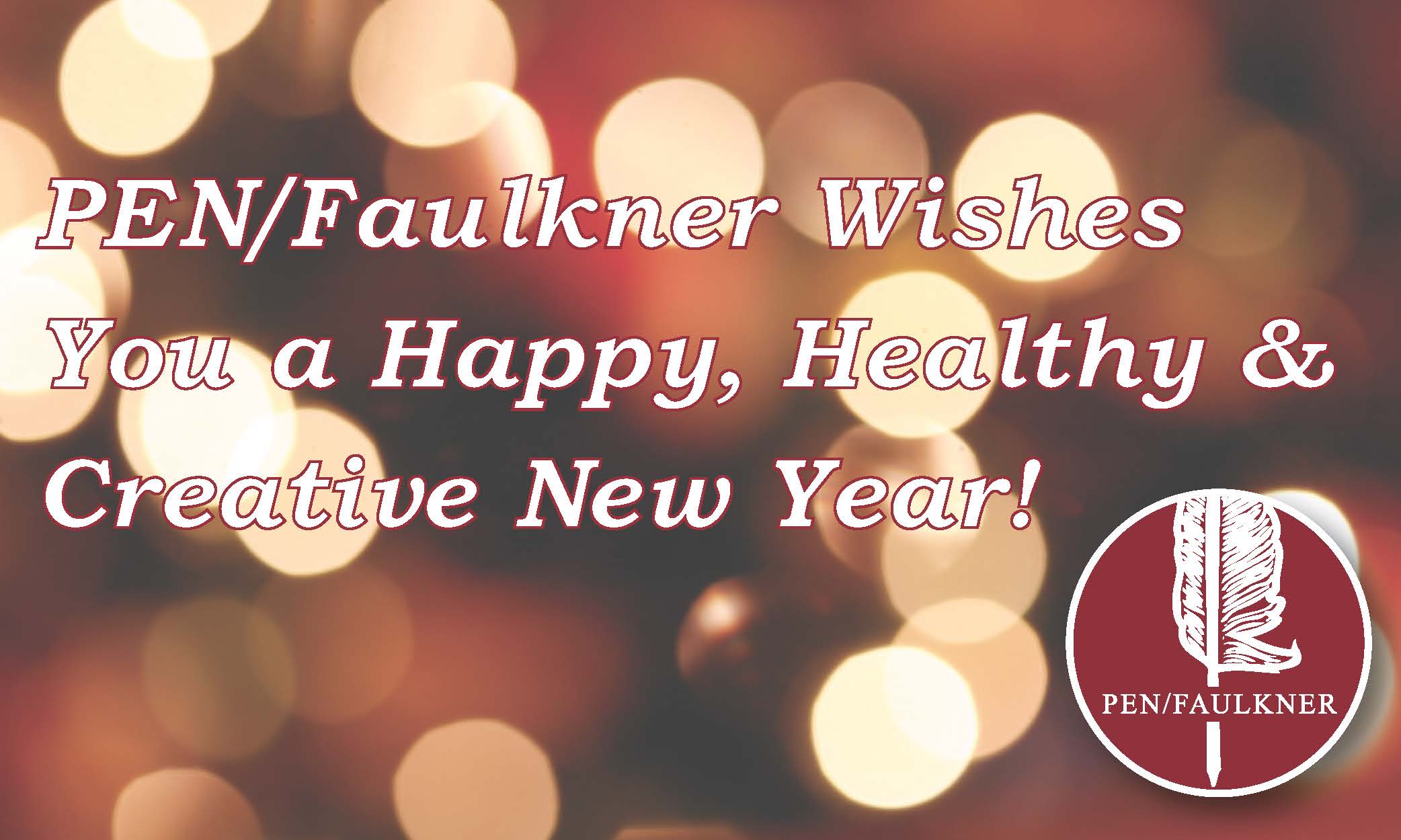 As the year draws to a close, we're grateful for all of the wonderful readings, events, and school visits we've been able to be a part of in 2012. The PEN/Faulkner Reading Series hosted public conversations with writers like Ann Patchett, Jeffrey Eugenides, and Dagoberto Gilb.

 We honored Julie Otsuka with the PEN/Faulkner Award for her innovative novel The Buddha in the Attic, and earlier this month, James Salter accepted the PEN/Malamud Award for Excellence in the Short Story.The PEN/Faulkner Podcast Series launched, giving readers and listeners around the globe have access to our acclaimed live events, and we began a new, community-focused reading series at Hill Center.
In the new year, we will welcome authors Karen Russell, Chad Harbach, Thomas Mallon, William Kennedy, Julie Otuska, Geraldine Brooks, Dolen Perkins-Valdez, and Terry McMillan to our Reading Series. In March, we'll announce the winner of the 2013 PEN/Faulkner Award for Fiction, and throughout the spring, we'll have many exciting updates about our Writers in Schools program, which has recently expanded to Baltimore.  
Please note that the PEN/Faulkner offices will close at the end of the day on Friday, Dec. 21, 2012 and will re-open on Wednesday, Jan. 2nd, 2013.
Here's to a happy, healthy, and creative new year!