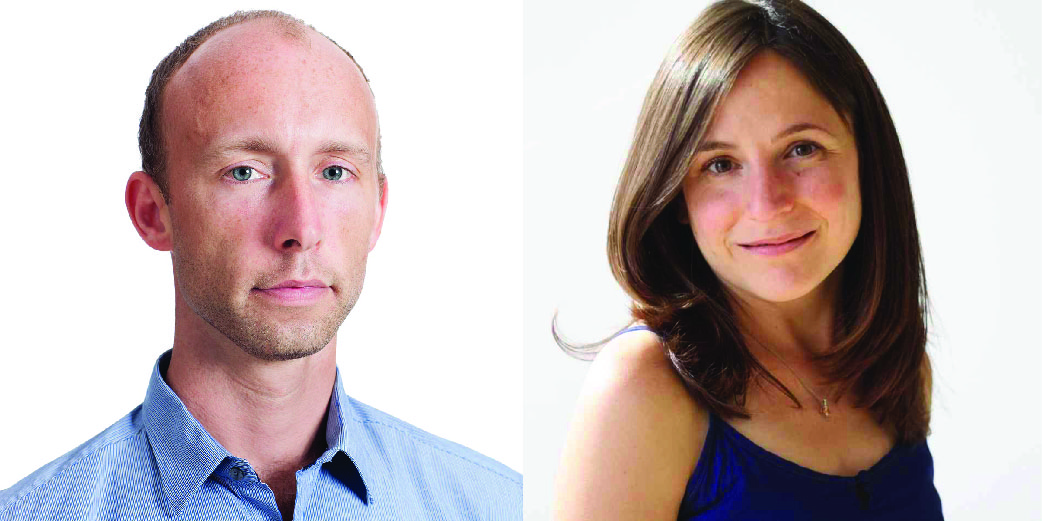 Episode 13 of the PEN/Faulkner podcast features a reading by authors Chad Harbach and Karen Russell, as well as a moderated discussion led by journalist Franklin Foer. We called the reading Modern Americana: The Fresh Voices of Two First-Time Novelists, and the event took place at the Folger Shakespeare Library on February 5, 2013.
Chad Harbach grew up in Wisconsin, which inspired the setting for his debut novel The Art of Fielding. He is a cofounder and coeditor of the journal n+1 to which he has contributed essays on topics as diverse as environmentalism, David Foster Wallace, and the Boston Red Sox.
Karen Russell was featured on The New Yorker's 20 Under 40 list, as well as a winner of the 5 Under 35 award from the National Book Foundation. Her debut novel Swamplandia! was a finalist for the Pulitzer Prize in 2012.
Moderator Franklin Foer is a D.C. native and is editor of The New Republic. He is the author of How Soccer Explains the World: An Unlikely Theory of Gobalization and co-editor of Jewish Jocks: An Unorthodox Hall of Fame.
This episode begins with introductory remarks by PEN/Faulkner's Executive Director, Emma Snyder, and leads directly into the moderated discussion between Harbach and Russell.
Thanks to our friends and colleagues at the Folger Shakespeare Library, to the authors and our moderator, and to Amazon.com for supporting our reading series and the production of this podcast. Thanks also to Benedict Kupstas for composing the music used in this episode.
 Subscribe to the Podcast in iTunes.
Podcast: Play in new window | Download (Duration: 1:10:10 — 80.3MB)