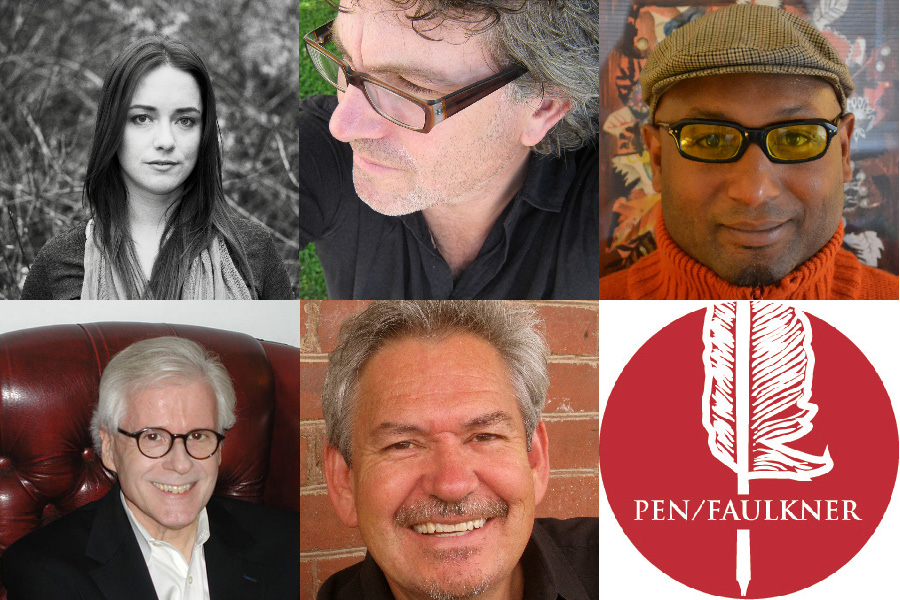 Episode 16 of the PEN/Faulkner Podcast presents the the 33rd Annual PEN/Faulkner Award for Fiction Ceremony, which was held on May 4th at the Folger Shakespeare Library in Washington DC. 
The winner of the 2013 PEN/Faulkner Award for Fiction was Benjamin Alire Sáenz, who was recognized for his short story collection Everything Begins and Ends at the Kentucky Club. The four finalists for the award were: Amelia Gray, for her novel Threats; Laird Hunt for his novel Kind One; T. Geronimo Johnson for his novel Hold It 'Til it Hurts; and Thomas Mallon for his novel Watergate.
 The judges and writers were invited to join PEN/Faulkner for the ceremony in Washington, though Laird Hunt couldn't make it as he was in Morocco on the evening of the event. His sister, Lorna Hunt, joined us so that she could read from her brother's novel from the Folger stage.
The evening was emceed by journalist and author Jacki Lyden, and the event began with opening remarks by PEN/Faulkner's Executive Director, Emma Snyder, and by the president of PEN/Faulkner's Board of Directors, Frazier O'Leary.
Judges for this year's award were Walter Kirn, Nelly Rosario, and A.J. Verdelle.

Thanks to the Folger Shakespeare Library, to Amazon.com for their support, and to Benedict Kupstas, who composed the music used in this episode. A special thanks also to all of the supporters who made our 2012-2013 reading series such an incredible success.
 Subscribe to the Podcast in iTunes.
Podcast: Play in new window | Download (Duration: 1:16:36 — 87.7MB)