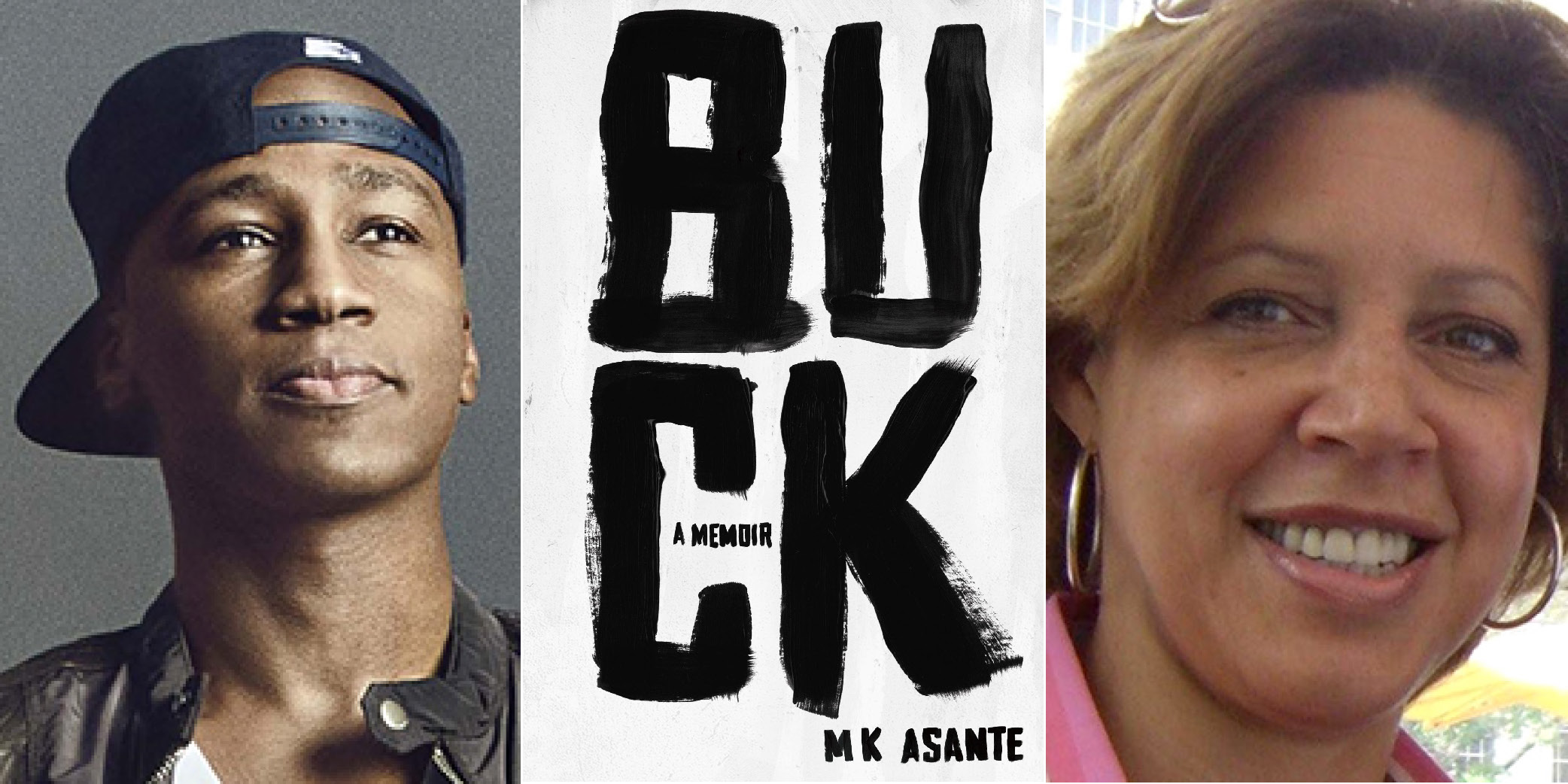 Episode 20 of the PEN/Faulkner Podcast features a Hill Center/ PEN/Faulkner Literary Reading Series event held on Sept. 17, 2013 with author MK Asante who read from and discuss his new book, BUCK: A Memoir. Asante was joined in conversation by writer Lisa Page, board member and former president of the PEN/Faulkner Foundation.
MK Asante is an award-winning writer, filmmaker, hip-hop artist, and professor of creative writing and film at Morgan State University. He received the Langston Hughes Award in 2009, and won the Jean Corrie Prize from the Academy of American Poets for his poetry collection Like Water Running Off My Back. Asante directed The Black Candle, a film he co-wrote with Maya Angelou, and he directed and produced the film 500 Years Later. ThePhiladelphia Inquirer calls Asante "a rare, remarkable talent that brings to mind the great artists of the Harlem Renaissance."
 Lisa Page is Acting Director of Creative Writing at George Washington University and a freelance writer based in Washington, DC. Her work has appeared in the Washington Post Book World, Playboy, Washingtonian,Savoy and the Chicago Tribune among other publications. He essays and short stories have appeared in the anthologies, Skin Deep: Black Women and White Women Write About Race, Gravity Dancers, and Dream Me Home Safely. She is a regular guest on NPR's The Diane Rehm Show Reader's Review. She is a member of the PEN/Faulkner Foundation's board of directors, and its former president.
You can also watch a video of the reading at Hill Center's Youtube page here.
Subscribe to the PEN/Faulkner Podcast in iTunes.
Podcast: Play in new window | Download (Duration: 1:05:20 — 74.8MB)