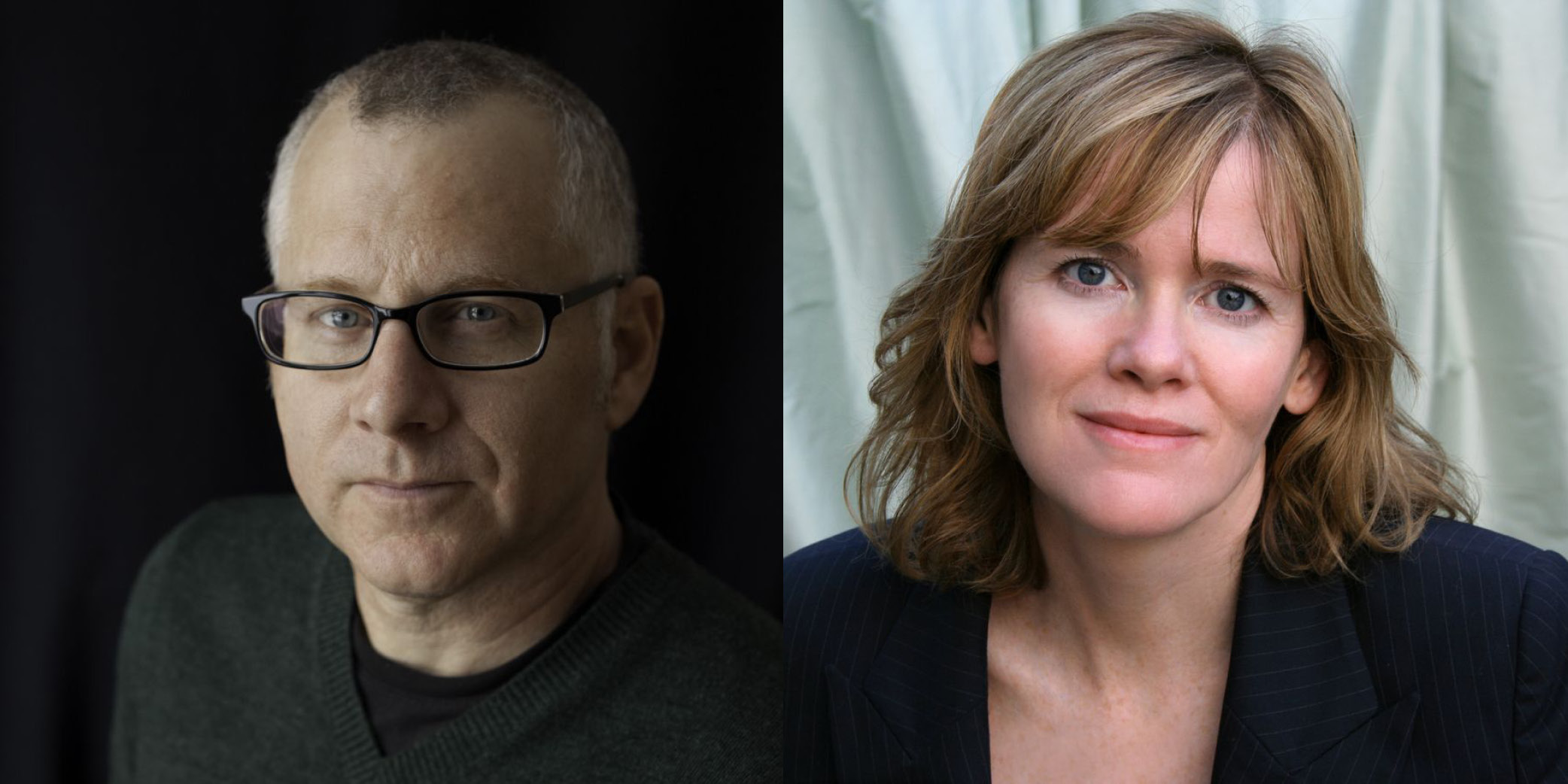 Episode 22 features a reading we called "The Human Comedy: Serious Humor in the American Novel," which features a reading and conversation with authors Tom Perrotta and Maria Semple, moderated by Linda Holmes.
The event took place on October 22, 2013 at The Folger Shakespeare Theatre here in Washington, DC.
Tom Perrotta is the author of eight books, most recently The Leftovers and Nine Inches.  Two of his novels—Election and Little Children—have been made into award-winning movies.  Perrotta grew up in New Jersey and now lives outside of Boston, Massachusetts.
Maria Semple is the author of the novels Where'd You Go, Bernadette? and This One Is Mine. Before turning to fiction, she wrote for the television shows Mad About You, Ellen, and Arrested Development. Her writing has also appeared in the New Yorker. She lives in Seattle, Washington.
Moderator Linda Holmes is the editor of NPR's pop culture blog, Monkey See, and the host of the Pop Culture Happy Hour podcast. Her work has also been seen at Television Without Pity, New York Magazine's Vulture blog, MSNBC.com, and TV Guide.
Subscribe to the PEN/Faulkner Podcast in iTunes.
Podcast: Play in new window | Download (Duration: 1:09:42 — 95.8MB)