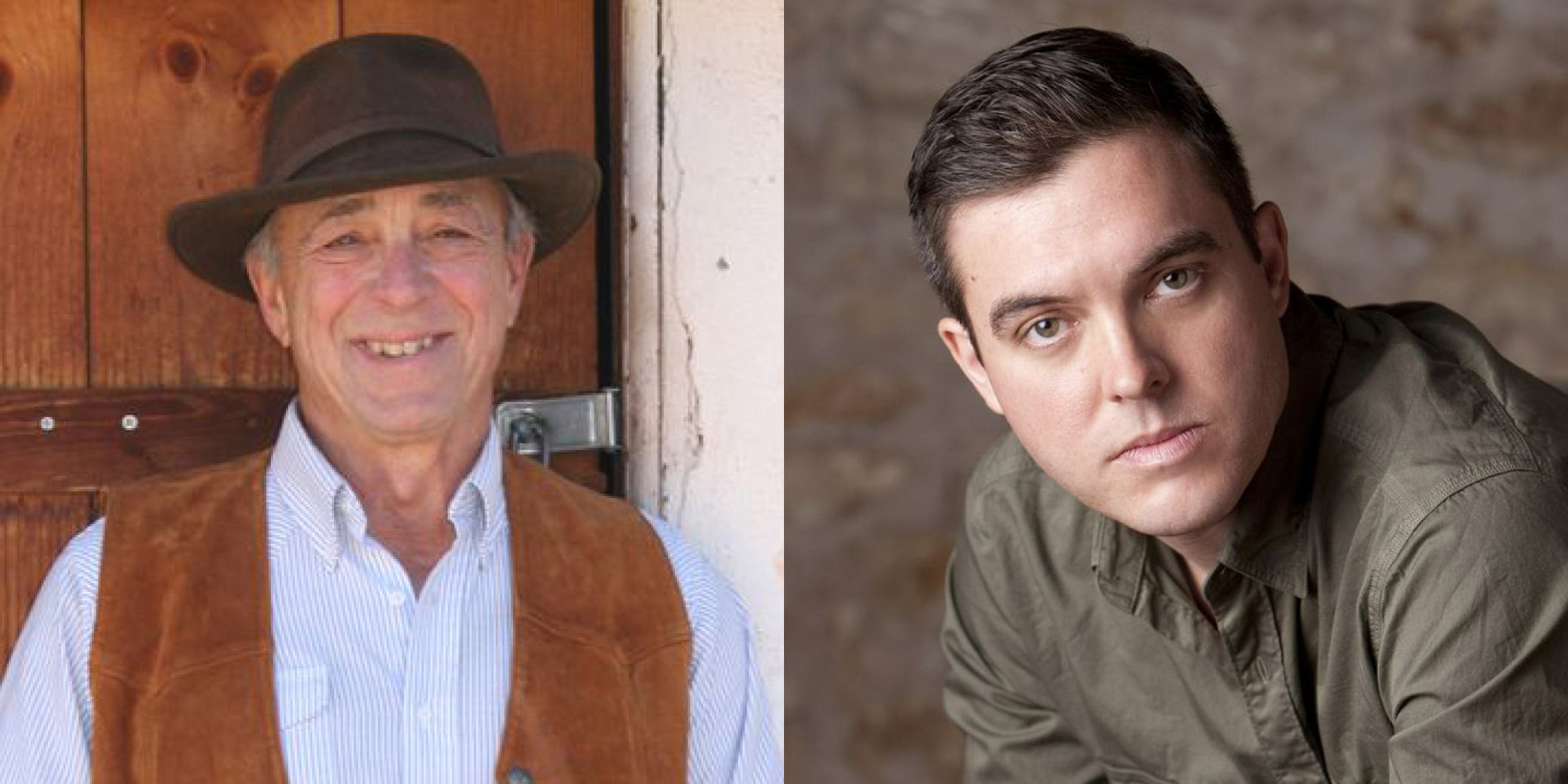 Episode 23 features a reading we called "Blood Lines: The Literature of War," a reading by Philip Caputo & Kevin Powers in conversation with Elliot Ackerman.
Philip Caputo is a Pulitzer Prize-winning journalist and author of many works of fiction and nonfiction, including the memoir A Rumor of War and the novels Acts of Faith, The Voyage, Horn of Africa, and Crossers. His most recent work, The Longest Road: Overland in Search of America, from Key West to the Arctic Ocean, was published by Henry Holt & Co. in July.
Kevin Powers joined the army at the age of 17, later serving a year as a machine gunner in Mosul and Tal Afar, Iraq. After his honorable discharge, he enrolled in Virginia Commonwealth University, where he graduated in 2008 with a bachelor's degree in English. He holds an MFA from the University of Texas at Austin, where he was a Michener Fellow in Poetry. The Yellow Birds, his acclaimed first novel, was published in 2012 and was a finalist for the National Book Award.
Elliot L. Ackerman (moderator) served five tours of duty as a Marine in Iraq and Afghanistan and is the recipient of the Silver Star, Bronze Star for Valor and Purple Heart.  He spent a year as a White House Fellow and currently splits his time between Washington, DC and Southern Turkey where he is a Senior Fellow with the Syrian Research and Evaluation Organization.
 Subscribe to the Podcast in iTunes.
Podcast: Play in new window | Download (Duration: 1:34:50 — 108.6MB)