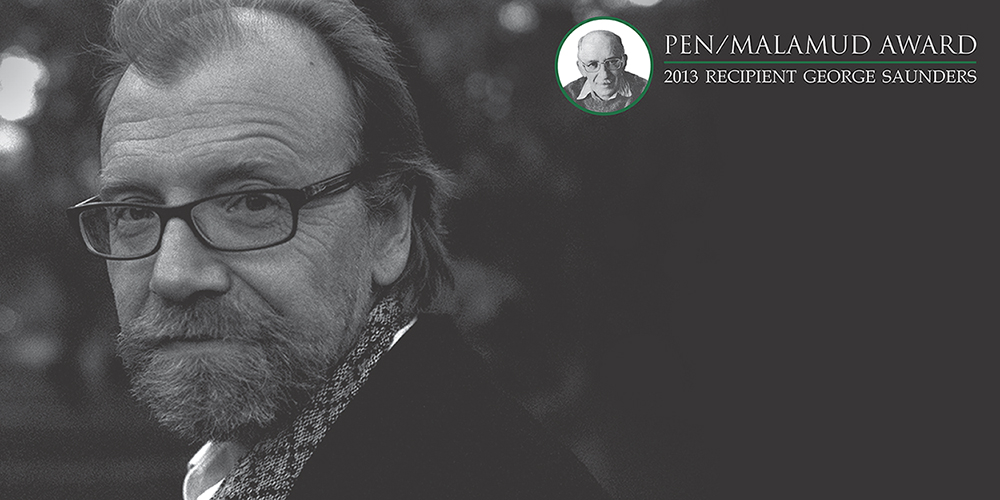 Episode 24 of the podcast features the 2013 PEN/Malamud Award Ceremony and Memorial Reading. Each December, the PEN/Faulkner Foundation and the Malamud Family work to identify a writer who had demonstrated excellence in the short story. The 2013 recipient of the Award was George Saunders, whose most recent collection of short fiction, Tenth of December, was published in January of 2013. This podcast features a reading by Saunders held at the Church of the Reformation here in Washington, DC on December 6, 2013, and was followed by the conferral of the 2013 PEN/Malamud Award for Excellence in the Short Story by Janna Malamud Smith.
George Saunders is the acclaimed author of several collections of short stories, including Pastoralia, CivilWarLand in Bad Decline, In Persuasion Nation, and Tenth of December, as well as a collection of essays and a book for children. He teaches in the creative writing program at Syracuse University.
Subscribe to the Podcast in iTunes.
Podcast: Play in new window | Download (Duration: 35:00 — 48.1MB)