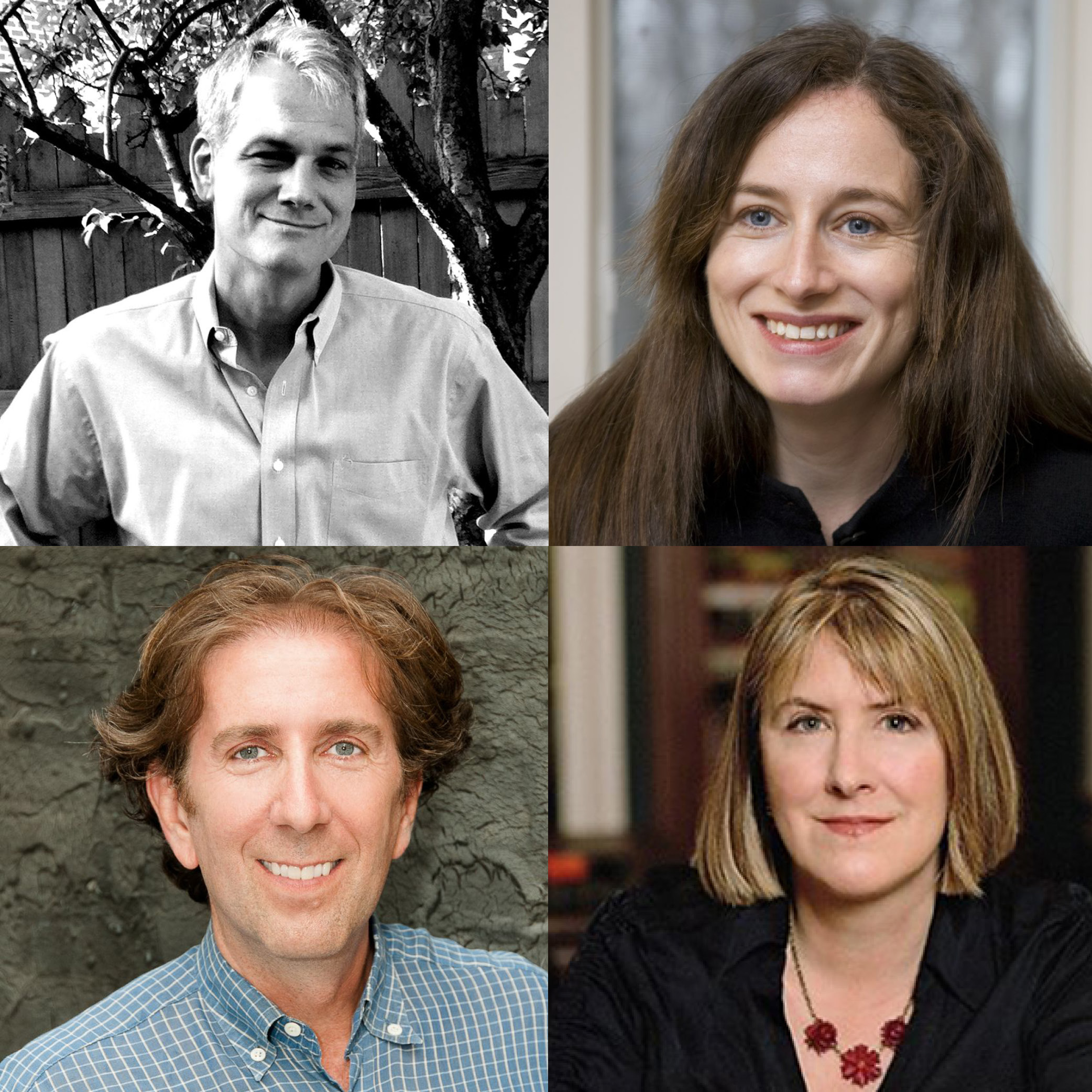 Episode 26 features our Feb. 4th, 2014 reading: "Whose Life Is It, Anyway? The Literary Biographer's Craft," featuring readings by Blake Bailey, Ruth Franklin, and D.T. Max, who were led in conversation by author and New Yorker Staff Writer Margaret Talbot. The event took place at the Folger Shakespeare Library in Washington, DC.
Blake Bailey is author of A Tragic Honesty: The Life and Work of Richard Yates, Cheever: A Life, and, most recently, Farther & Wilder: The Lost Weekends and Literary Dreams of Charles Jackson. Bailey's articles and reviews have appeared in Vanity Fair, Slate, the New York Times, the Wall Street Journal, and elsewhere. He lives in Virginia with his wife and daughter.
Ruth Franklin is a book critic and a contributing editor at The New Republic. Her first book, A Thousand Darknesses: Lies and Truth in Holocaust Fiction, was published by Oxford University Press last year. She is currently working on a biography of the American writer Shirley Jackson, to be published by Norton in 2016.
D.T. Max is a graduate of Harvard University and a staff writer at the New Yorker. He is the author of, Every Love Story Is A Ghost Story: A Life of David Foster Wallace and The Family That Couldn't Sleep: A Medical Mystery. He lives in New Jersey with his wife, their two young children, and a rescued beagle who came to them named Max.
Margaret Talbot (moderator) has been a staff writer at the New Yorker magazine since 2003 and was formerly a Contributing Writer for the New York Times magazine. She has also written for the New Republic, the Atlantic, and other publications, and has been a regular on the Slate Double X and New Yorker podcasts. Her first book, The Entertainer: Movies, Magic, and my Father's Twentieth Century, recounts the story of her father's (stage and screen actor Lyle Talbot) exceptionally long and varied career from 1931-1960.
Podcast: Play in new window | Download (Duration: 1:14:36 — 102.5MB)