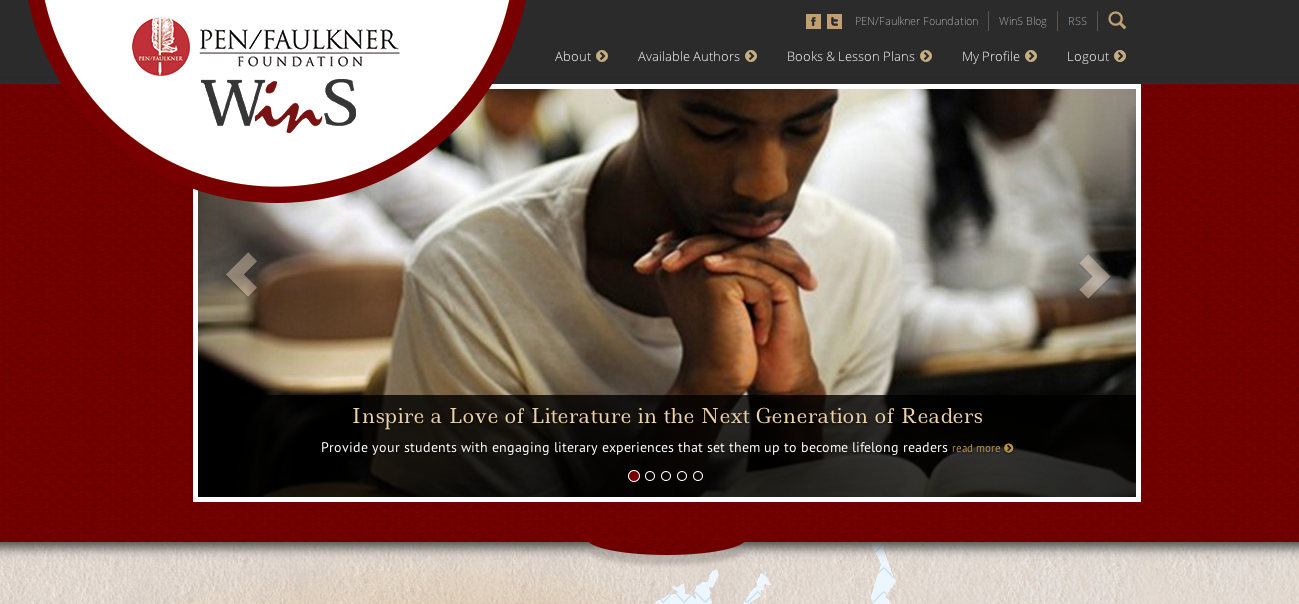 This spring, PEN/Faulkner has launched a powerful new tool that assists teachers in bringing works of contemporary fiction and authors into their classrooms.
Check out the new site over here: https://wins.penfaulkner.org/
Since 1989, we've run Writers in Schools, an initiative that gets works of contemporary literature into the hands of high school students here in Washington, DC and that brings authors into classrooms to meet with students who've studied their work. Last year, we expanded the program to Baltimore, and by the end of this school year, we will have run a total of 170 visits to DC high schools and another 32 to Baltimore high schools, donating a mountain of books and providing meaningful literary encounters for thousands of students in the process. In order to centralize our Writers in Schools curricular materials and to streamline the process for scheduling author visits, we've built a new Writers in Schools web platform.