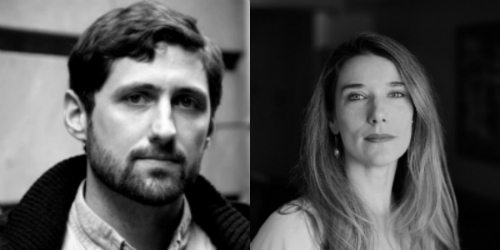 Episode 28 features a reading by Phil Klay, author of the story collection Redeployment, in conversation with novelist Jennifer Vanderbes, which took place at Hill Center at Old Naval Hospital in Washington, DC on March 14, 2014.
Phil Klay is a graduate of Dartmouth College and a veteran of the U.S. Marine Corps. He served in Iraq's Anbar Province from January 2007 to February 2008 as a Public Affairs Officer. After being discharged he went to Hunter College and received an MFA. His writing has appeared in the New York Times, Granta, Newsweek, the Daily Beast, the New York Daily News, Tin House, and The Best American Nonrequired Reading 2012. Redeployment is his first book.
Jennifer Vanderbes is the author of the acclaimed novels Easter Island, Strangers at the Feast and, most recently, the The Secret of Raven Point which is set during World War II and explores moral ambiguities of war. She is a graduate of the Iowa Writers' Workshop, and is the recipient of numerous awards, including a Guggenheim Fellowship. Her essays and reviews have appeared in the New York Times, the Washington Post, and the Atlantic.
Podcast: Play in new window | Download ()