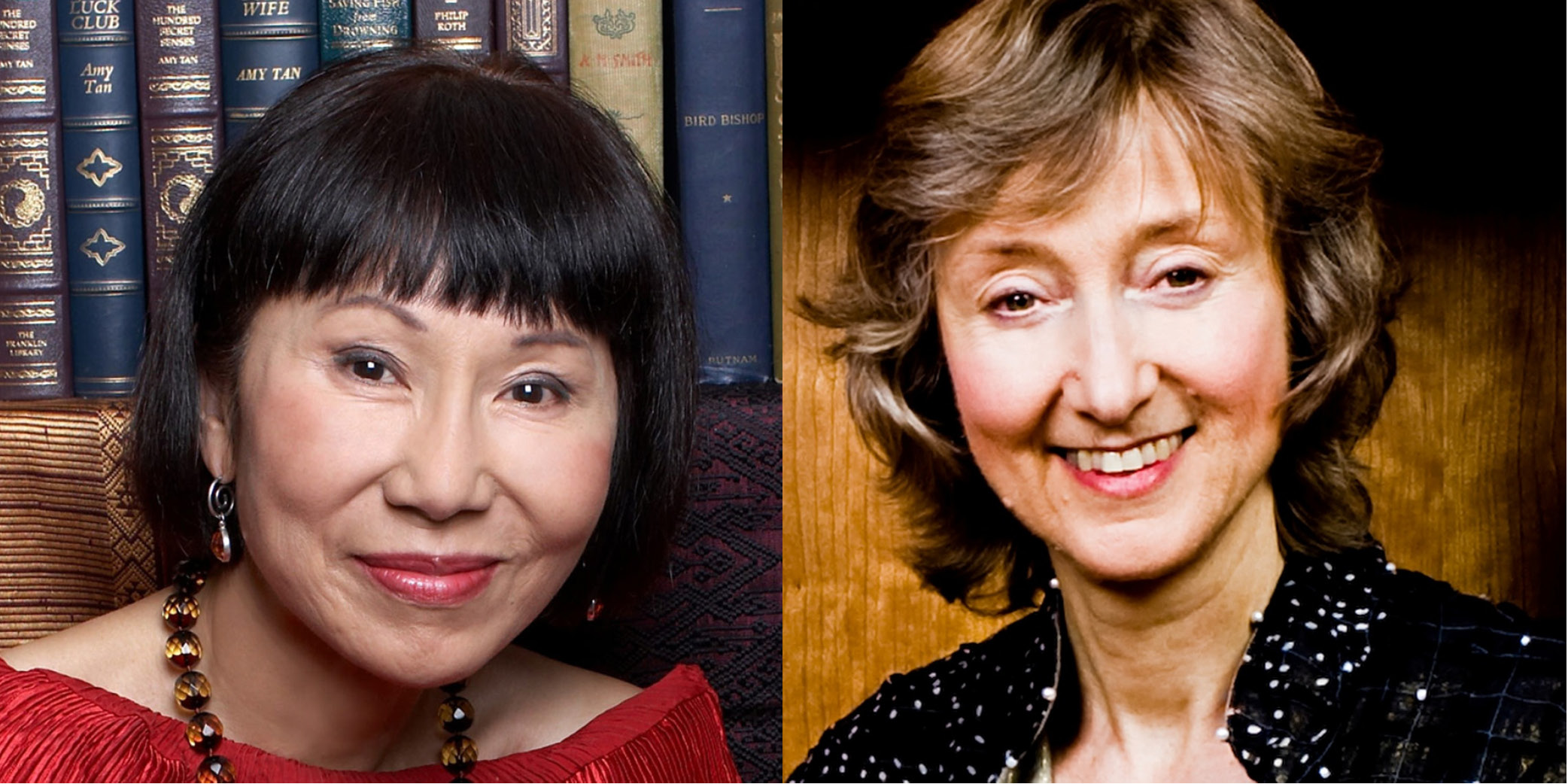 Episode 30 features an event we called "Two Lives in Language: Amy Tan & Deborah Tannen in Conversation." The bestselling authors and longtime friends read from their work, discussed their relationship to the written word, and explored the ways in which their interests and careers have intersected over the long course of their friendship.
Amy Tan is the author of The Joy Luck Club, The Kitchen God's Wife, The Hundred Secret Senses, The Bonesetter's Daughter, The Opposite of Fate: Memories of a Writing Life, and two children's books, The Moon Lady andSagwa, which has now been adapted as a PBS production. Her work has been translated into thirty-five languages. She lives with her husband in San Francisco and New York.
Deborah Tannen's books include You Just Don't Understand: Women and Men in Conversation, You're Wearing THAT? (about mothers and daughters), Talking from 9 to 5 (about workplace communication), I Only Say This Because I Love You (about adult family relationships), and You Were Always Mom's Favorite! (about sisters). She has also published poems, short stories, and personal essays. Her play "An Act of Devotion" is included in Best American Short Plays 1993– 1994. She is professor of linguistics at Georgetown University.
Podcast: Play in new window | Download (Duration: 1:37:20 — 111.4MB)