On May 10th, we honored Karen Joy Fowler with the 34th PEN/Faulkner Award for Fiction. The following Monday, we took finalist Joan Silber into a classroom in northeast D.C. to speak with a group of curious high school students. It was a week of celebration, conversation, and contemplation. With our awards ceremony behind us and the school year nearing an end, we look back on a wonderful season of growth, deeply grateful because your support has made our success possible! 
We have put the spotlight on some of the foremost writers at work today – including George Saunders, Ayana Mathis, Richard Ford, and Amy Tan. We have done this locally, through our reading series at the Folger and our free events on Capitol Hill, and we have brought these writers to a national audience through our podcast. And finally, we have arranged over 200 author visits to public classrooms across D.C. and Baltimore – putting over 5,000 free books into the hands of 2,400 students.
Your support helps us continue making great literature accessible to all!
As May draws to a close, we look forward to the work still left to be done. A donation of any size will help us finish the year even stronger, and begin planning for the year to come.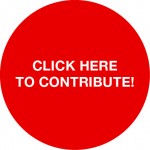 $25 will buy notebooks, pens and coursepacks for two summer program students.
$50 will buy five books for summer program students.
$100 will buy an evening's dinner for students in our summer program.
$200 will purchase a class set of books for an author's visit.
$300 will underwrite the cost of bringing an author into a local school.
Your continued generosity will help strengthen our programming into the future.
Happy reading,
Susan Shreve                                              Tracy McGillivary
PEN/Faulkner Board Chair                         Development Chair