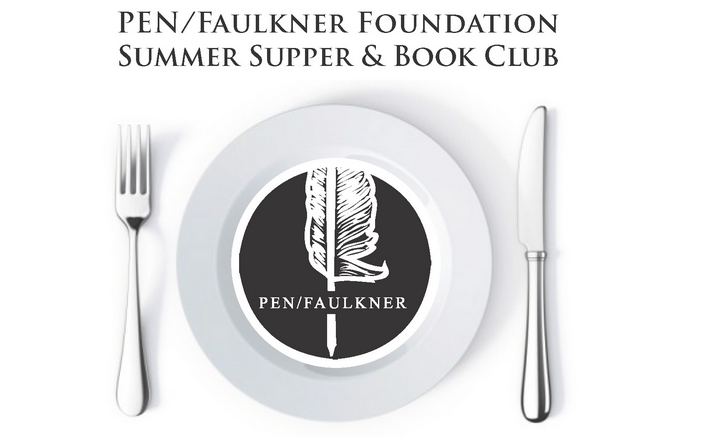 Episode 33 features readings from PEN/Faulkner's Summer Supper and Book Club, which met weekly for seven weeks at the Hill Center in the summer of 2014. We discussed books, poems, and stories by authors Susan Richards Shreve (Plum and Jaggers), Danielle Evans (Before You Suffocate Your Own Fool Self), Elliott Holt (You Are One Of Them), David Ebenbach (Between Camelots), Matt Dembicki (District Comics), and Derrick Weston Brown (Wisdom Teeth).
We had 10 students enrolled in the course, and each week they came prepared to dine and discuss the book of the week. The authors joined us to answer questions and grab a bite, and they were kind enough to let us record short readings of their work. Thus, Episode 33 is a variety pack that includes all the participating authors except, unfortunately, Matt Dembicki, whose visit could not be recorded.
Podcast: Play in new window | Download ()
Subscribe to the Podcast in iTunes.
Thank you to Benedict Kupstas and Field Guides for donating the music used in this episode. Listen here to Field Guides' album Boo, Forever.