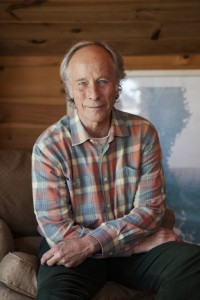 Richard Ford to Receive Fitzgerald Award at 19th Annual Fitzgerald Festival on October 10th, 2015 
Award-winning author Richard Ford will receive the F. Scott Fitzgerald Award for Achievement in American Literature at the 19th Annual Fitzgerald Festival at the Best Western Plus Hotel in Rockville, Maryland on October 10th. As with last year, the 2015 Festival will include programs spread over three days in partnership with the Writer's Center in Bethesda, Maryland and the Friends of the Library in Montgomery County, Maryland. The Festival is Sponsored by the City of Rockville and the F. Scott Fitzgerald Literary Conference, Inc.
Richard Ford is the author of eleven books of fiction, including Independence Day, which is the first and only novel to date to win both the Pulitzer Prize and PEN/Faulkner Award. His short fiction has been honored with the Rea and PEN/Malamud Awards. He has taught at Williams College and Princeton University, and is currently the Mellon Professor of the Humanities at Columbia University.
More information about the Festival, including a full schedule, can be found at www.fscottfestival.org.