Replacement Lives: An Evening with David Bezmozgis, Boris Fishman, and Lara Vapnyar, Moderated by Olga Grushin
This evening was co-hosted by the Washington, DC JCC.
David Bezmozgis, Boris Fishman, and Lara Vapnyar were all born in the Soviet Union in the 1970s and moved to North America as part of a wave of Jewish emigration. All three write about leaving behind a country that will soon disappear and a history that is continually being re-written. They joined us for a discussion of East and West, language and identity, the old Russia and the new.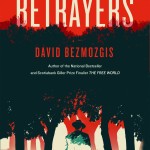 David Bezmozgis is the author of the story collection Natasha and Other Stories and the novels The Free World and The Betrayers.  His work has won the Commonwealth Writers' Prize for Best First Book and has been nominated for several awards, including the Governor General's Award. He lives in Toronto.
---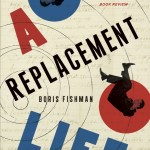 Boris Fishman was born in Belarus and immigrated to the United States at the age of nine. He is the author of the novel A Replacement Life and editor of Wild East: Stories from the Last Frontier. His journalism and essays have appeared in The New Yorker, The New York Times Magazine and Book Review, The Wall Street Journal, and elsewhere. He lives in New York City.
---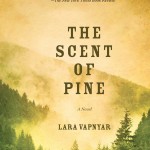 Lara Vapnyar is the author of two story collections, There Are Jews in My House and Broccoli and Other Tales of Food and Love, and the novels Memoirs of a Muse and The Scent of Pine. Her work has appeared in magazines such as The New Yorker and Harper's. She lives in Manhattan.
---
Thank you to Benedict Kupstas and Field Guides for donating the music used in this episode. Listen
here
to Field Guides' album 
Boo, Forever
.