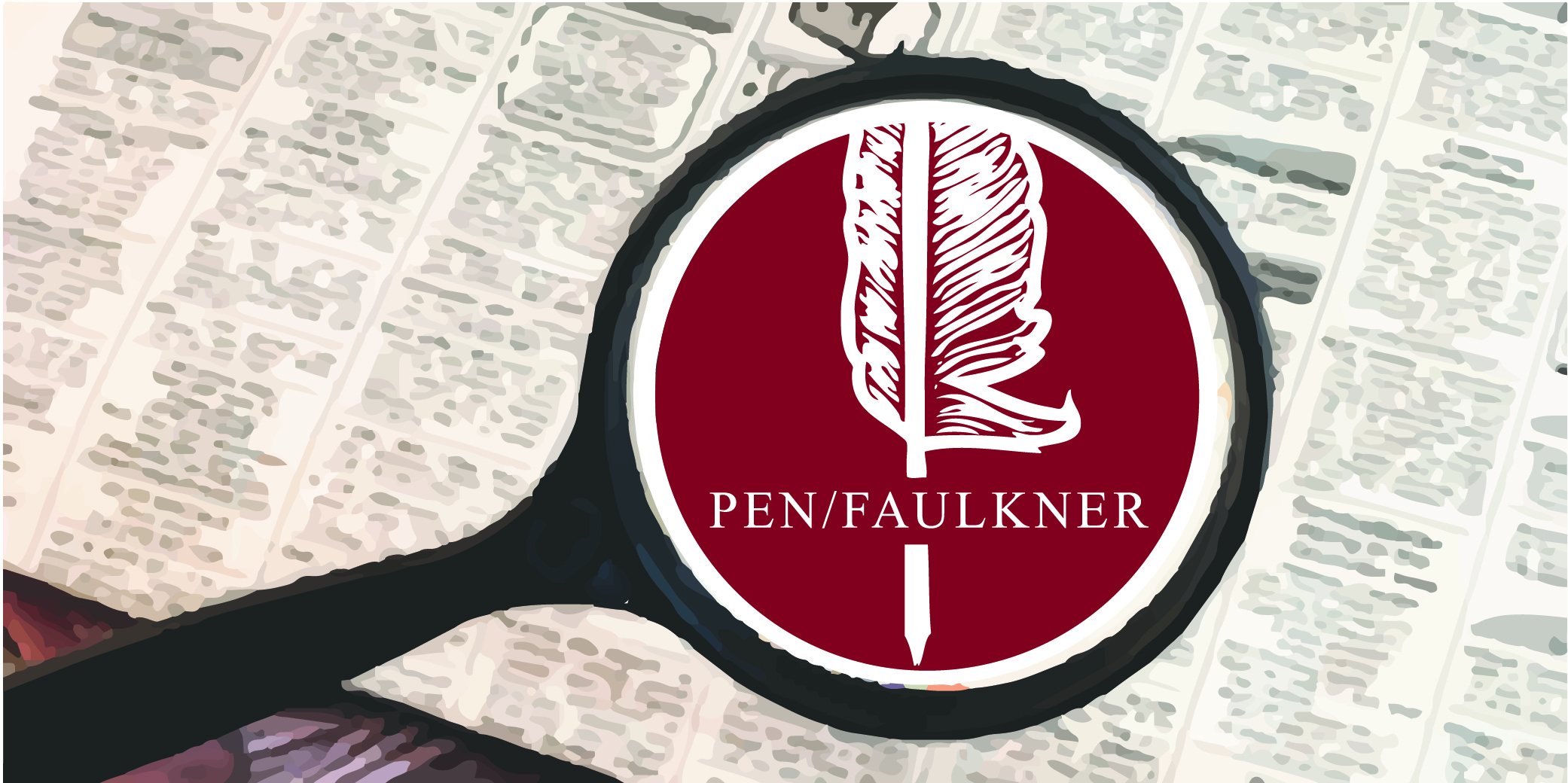 INTERN:
PEN/Faulkner Award Fall Intern
The PEN/Faulkner Award for Fiction is a national prize which honors the best published works of fiction by American citizens in a calendar year.
This internship position will assist with the coordination of the annual awards submission process. The PEN/Faulkner Award for Fiction is the largest peer-juried award in the country, and is adjudicated free of commercial considerations. The intern will assist in logistical coordination of the submission process, as well as conduct research into American fiction published during 2016.
The internship will begin in mid-September and run through December. However, if an intern is interested in extending his/her internship into the spring semester, this can be coordinated. We expect a commitment of 7-10 hours per week, though the intern will have the flexibility to design his or her own schedule. Interns will:
Conduct research on contemporary authors & texts
Communicate with publicists & awards coordinators at publishing houses
Help track submissions
Interested applicants should send a cover letter and resume to applications@penfaulkner.org by Friday, September 16th, 2016. Please use the subject line "Awards Internship."
VOLUNTEER:
Teen Parent Book Club Discussion Leader
The PEN/Faulkner Foundation is currently seeking volunteer discussion leaders for their Teen Parent Book Club program. Discussion leaders will lead group discussions of contemporary novels, short stories, memoirs, and poetry with groups of participating teen parents at local high schools. Discussion leaders will then host local authors of those works to meet with students and engage in discussions about literature and the writing life.
The program meets bi-weekly for hour-long sessions at lunchtime in on-site drop-in centers for teen parents and will run throughout the 2016-2017 school year. PEN/Faulkner is asking for a total time commitment of 5 hours/month. Volunteers will:
Lead bi-weekly book club discussions at one of three DC Public High Schools
Coordinate book club selections in consultation with participating students
Design discussion activities for each book club meeting
Engage contemporary authors in discussions of their work
Interested volunteers should have:
Classroom experience, preferably working with non-traditional students
Interest in contemporary fiction, poetry or literary non-fiction
A desire to engage diverse audiences in discussions about literature
Patience
Intellectual flexibility
Daytime availability during the week
*Candidates fluent in Spanish should make a note of this in their cover letter. However, Spanish fluency is not a requirement for this position.
If you are interested, please send a résumé́ and a brief cover letter (no more than 1 page) explaining your interest to Writers in Schools Program Coordinator Greg Langen (applications@penfaulkner.org).

WRITERS IN SCHOOLS VOLUNTEER
Writers in Schools (WinS) is a FREE literary arts outreach program that brings copies of contemporary works of literature into DC high schools, and arranges for the authors of those works to visit classrooms and discuss literature and the writing life. PEN/Faulkner provides resources to aid teachers in preparing students for author visits that will be enriching experiences for all involved. Volunteers help escort authors on their WinS visits, and assist the organization in providing feedback for our program.
Reasons to become a WinS volunteer:
• Help facilitate a connection between authors and young readers in DC
• Get a first-hand look into DC Area Schools
• Meet local authors and engage in discussions about their work!
• Become a part of the PEN/Faulkner literary community
Interested? Email Greg Langen, PEN/Faulkner's Writers in Schools Program Coordinator, at glangen@penfaulkner.org, or call at 202-898-9063.