At PEN/Faulkner, we're excited about the work we do in our local community. In the last year, we gave free books and author visits to thousands of DC students, and we brought dozens of major authors to our city to inspire critical conversations. We need you to keep that momentum going. Our goal is to raise $10,000 to support our Writers in Schools program and our Literary Conversations series.
The holiday season is fast approaching. Just after Thanksgiving, people around the world will make a huge impact by participating in Giving Tuesday, a global day of giving back. We invite you kick off this season of generosity strong by helping us keep making a difference in DC. You can donate directly, or you can set up your own fundraising page and reach out to your network yourself.
Your support makes a big impact. Even $15 on Giving Tuesday can make a significant difference by putting a new book into the hands of a DC student. $60 covers the cost of an hour of writing instruction in a DC classroom, and $300 helps us honor the writers who give their time to our education programs.
As an added incentive, we're offering supporters a few special thank you gifts: signed copies of last year's PEN/Faulkner Award finalists!
Call Me Zebra, by Azareen Van der Vliet Oloomi, our PEN/Faulkner Award-winner
The Overstory, by Richard Powers
Love War Stories, by Ivelisse Rodriguez
Don't Skip Out on Me, by Willy Vlautin
Tomb of the Unknown Racist, by Blanche McCrary Boyd
For a donation of $100, you can select the book of your choice.* For $250, we'll send you any three of those titles. And if you join our team and raise at least $450 for PEN/Faulkner, we'll send you all five!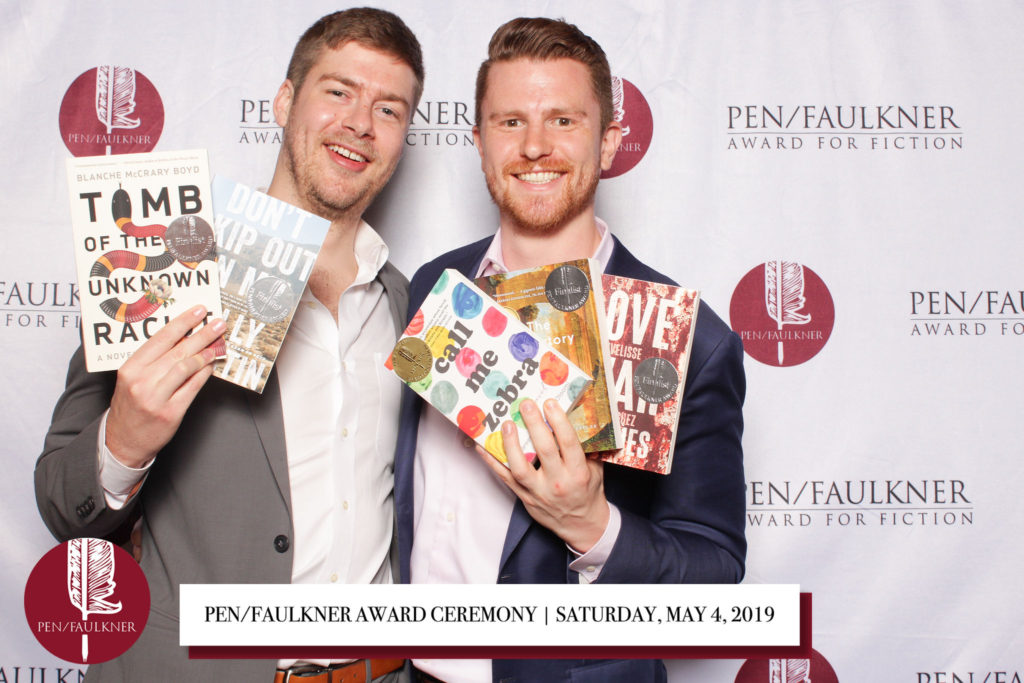 * Supplies are limited — there are only 30 copies of each title available! We'll be sending around a form for you to select your top choices once the day is done.
Our mission is to celebrate literature and foster connections between readers and writers to enrich and inspire both individuals and communities. Thank you for helping us achieve that goal, and happy holiday!