We are incredibly excited to announce our next Literary Conversation, ESCAPE, featuring Margaret Atwood, Rion Amilcar Scott, Nisi Shawl, and moderator Morgan Jerkins!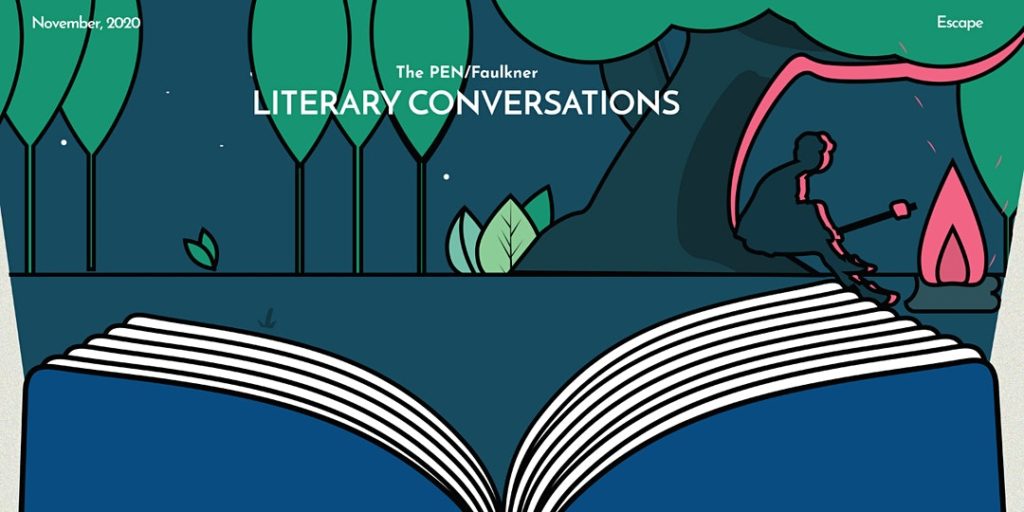 Monday, November 23, 2020, at 7 pm EDT
With everything that has been thrown at us this year, people are looking for ways to forget about the state of reality now more than ever. Literature provides the perfect opportunity to escape into new worlds in an attempt to cope with and understand all that happens in our own.
Don't miss this riveting Literary Conversation with authors who have built worlds and universes in their speculative fiction to explore the human condition and its impact on our reality.
We are proud to partner with Politics & Prose as our exclusive bookseller for this event. You can find all our featured authors' books on the Politics & Prose website!
This year, PEN/Faulkner has decided to adopt a Pay-What-You-Will model for our Literary Conversations to ensure that they remain accessible to all audiences. If you're able to, please consider making a donation when you claim your ticket so we can continue to provide high quality literary programs that matter to you.