In the last three years, PEN/Faulkner has:
Donated 13,958 books to students across all eight wards of the city;
Served 11,853 students through inspiring author visits and professional writing instruction; and
Worked with more than 170 writers, many of whom are local to the DC area.
We believe that connecting authors with young people builds a culture of inclusive conversation, so we design our education programs specifically to amplify a diverse range of authors who inspire the next generation.
Through our Writers in Schools program, we work with teachers in primarily Title I schools across DC to integrate free books, author visits, and writing instruction into their curriculum.
We also offer Writing Workshops where we bring trained, professional writers into classrooms to support students with developing writing skills. This fall, some of our workshop topics include point of view in writing, using figurative language, and tackling the personal statement.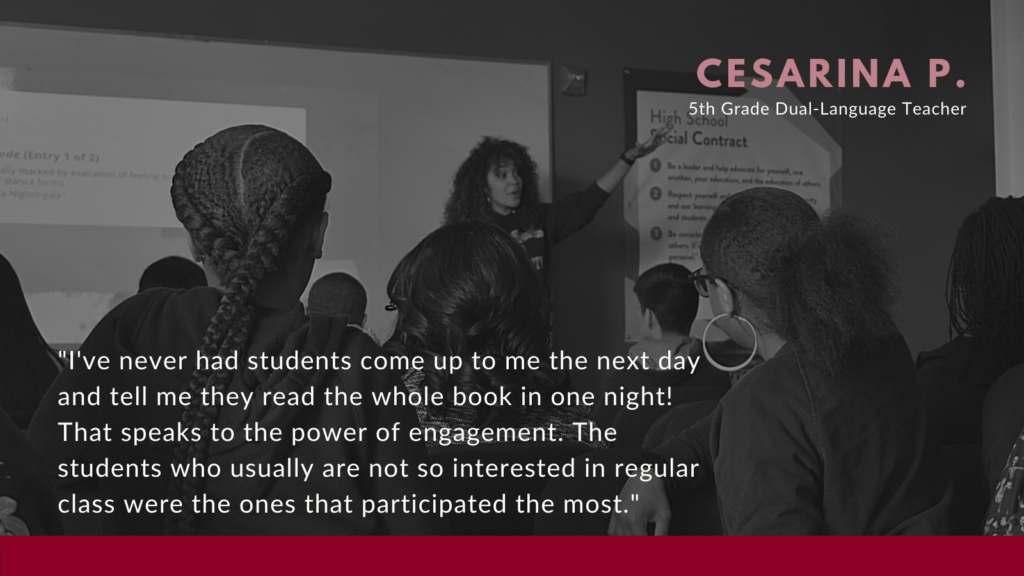 This year, we're piloting a new program, Writers in Residence, in which an expert writer will develop an in-depth relationship with students over an entire school year. Each residency is organized around a theme that guides students through learning about the principles of writing in the context of larger social justice issues. This theme also informs the class writing project that students develop over the course of the residency.
Our Together We Read program brings together students from different schools in a book club to engage in dialogue with each other and with authors.
During the summer, we offer Summer Writing Programs to students in DC and beyond that include daily and weekly writing workshops, many with guest authors and editors. Last year, our virtual programming covered topics that ranged from telling one's own story to examining diversity in publishing.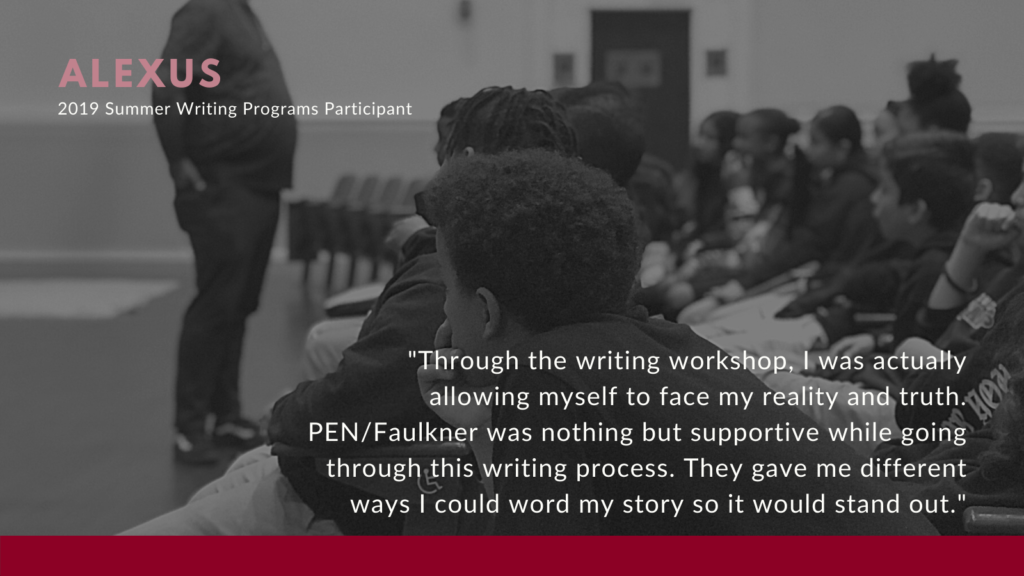 Finally, four of our five education programs are simultaneously offered as part of our Nuestras Voces initiative, which focuses specifically on Latinx- and Hispanic-centric narratives. Through this initiative, we amplify Latinx and Hispanic-identified writers and their stories and connect them with the students we serve.
If you believe in our mission of helping every child get access to the resources they need to read, write, and participate in civil society, then please consider donating to fund our organization's efforts. You can donate now here, or save the date to participate in our upcoming #GivingTuesday campaign on December 1st. We appreciate your support.
Save the Date: Add to Google Calendar | Download .ics file