An educator we partner with once told us that "Students often feel like they cannot relate to poetry." This is a feeling that some of us, even as adults, can immediately understand. Sometimes, reading is hard. When we think about the books that we do enjoy reading, the books that we relate to and that might have prompted us to start thinking of ourselves as book-lovers, a key element in many of them is that they allowed us to see a reflection of ourselves.
This is why diverse books matter. It matters to children who don't see themselves as the protagonist in so many books with White main characters. It also matters to children who are White, and who would benefit from seeing and learning about the true diversity of the world around them.
At PEN/Faulkner, we emphasize the need for students to read culturally relevant books and to hear from authors who can speak to their backgrounds and lived experiences. By connecting writers like Derrick Weston Brown, Kim Johnson, Innosanto Nagara, Mark Oshiro, and Mia García with students, we can help demonstrate that, in the words of our educator partner, "not all poetry is written by dead White men."
If you believe in our mission of using literature to foster empathy by amplifying diverse voices, then please consider donating to fund our organization's efforts. You can save the date to participate in our upcoming #GivingTuesday campaign on December 1st, or help us spread the word by sharing one book that has made a difference in your life.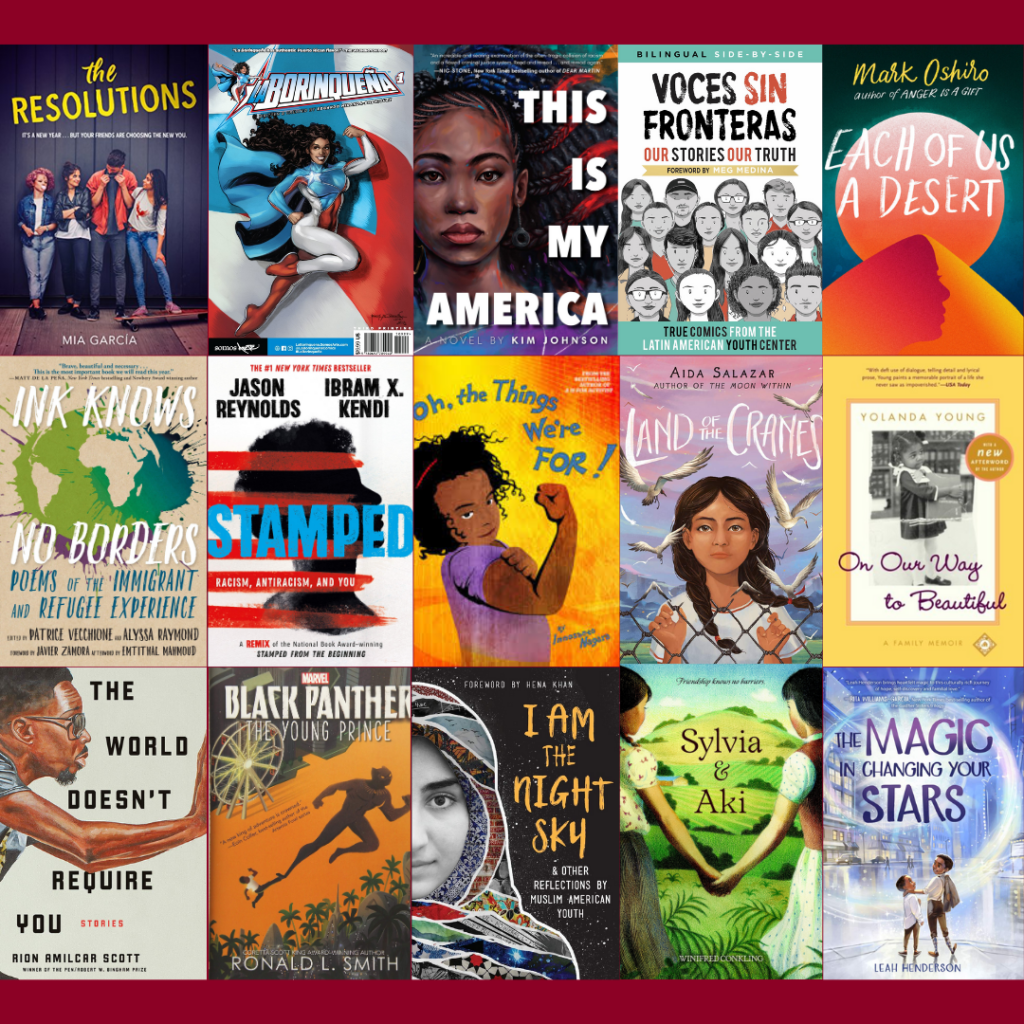 Some of the books we've donated this year (and authors we've brought into classrooms) include The Resolutions by Mia García, La Borinqueña by Edgardo Miranda-Rodriguez, This Is My America by Kim Johnson, Voces Sin Fronteras by the Latino Youth Leadership Council of LAYC (published by Shout Mouse Press), Each of Us a Desert by Mark Oshiro, Ink Knows No Borders by Patrice Vecchione, Stamped by Jason Reynolds, Oh, the Things We're For! by Innosanto Nagara, Land of the Cranes by Aida Salazar, On Our Way to Beautiful by Yolanda Young, The World Doesn't Require You by Rion Amilcar Scott, Black Panther: The Young Prince by Ronald L. Smith, I Am The Night Sky by the teen artists and writers of Next Wave Muslim Initiative (published by Shout Mouse Press), Sylvia & Aki by Winifred Conkling, and The Magic In Changing Your Stars by Leah Henderson.