Who is PEN/Faulkner?
We are a nonprofit organization based in DC that has been in operation for 41 years. We were founded by National Book Award-winner Mary Lee Settle, who established the PEN/Faulkner Award for Fiction, now the largest annual peer-juried literary prize in America.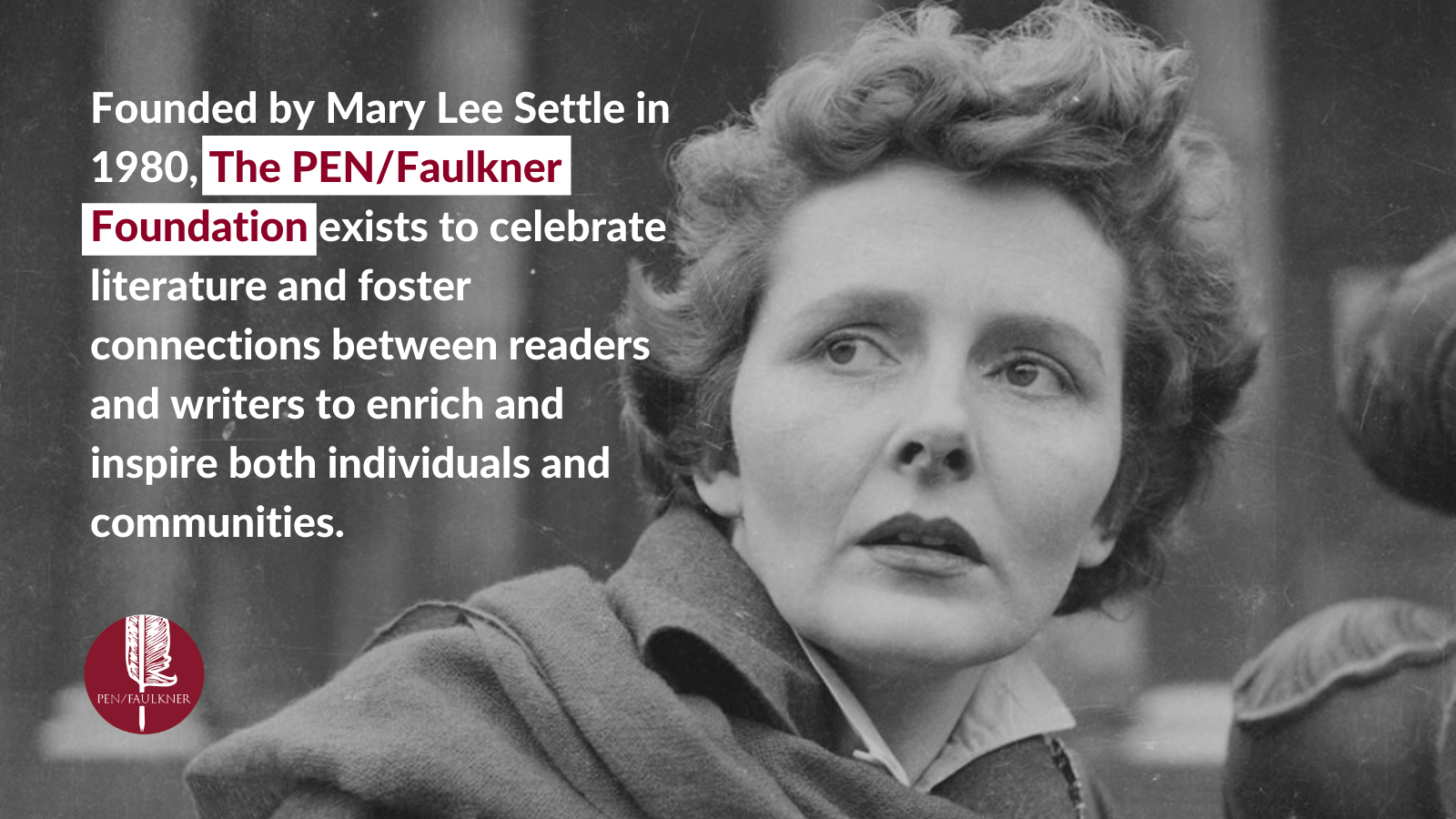 Some of our recent winners include Chloe Aridjis (Sea Monsters), Azareen Van der Vliet Oloomi (Call Me Zebra), and Imbolo Mbue (Behold the Dreamers).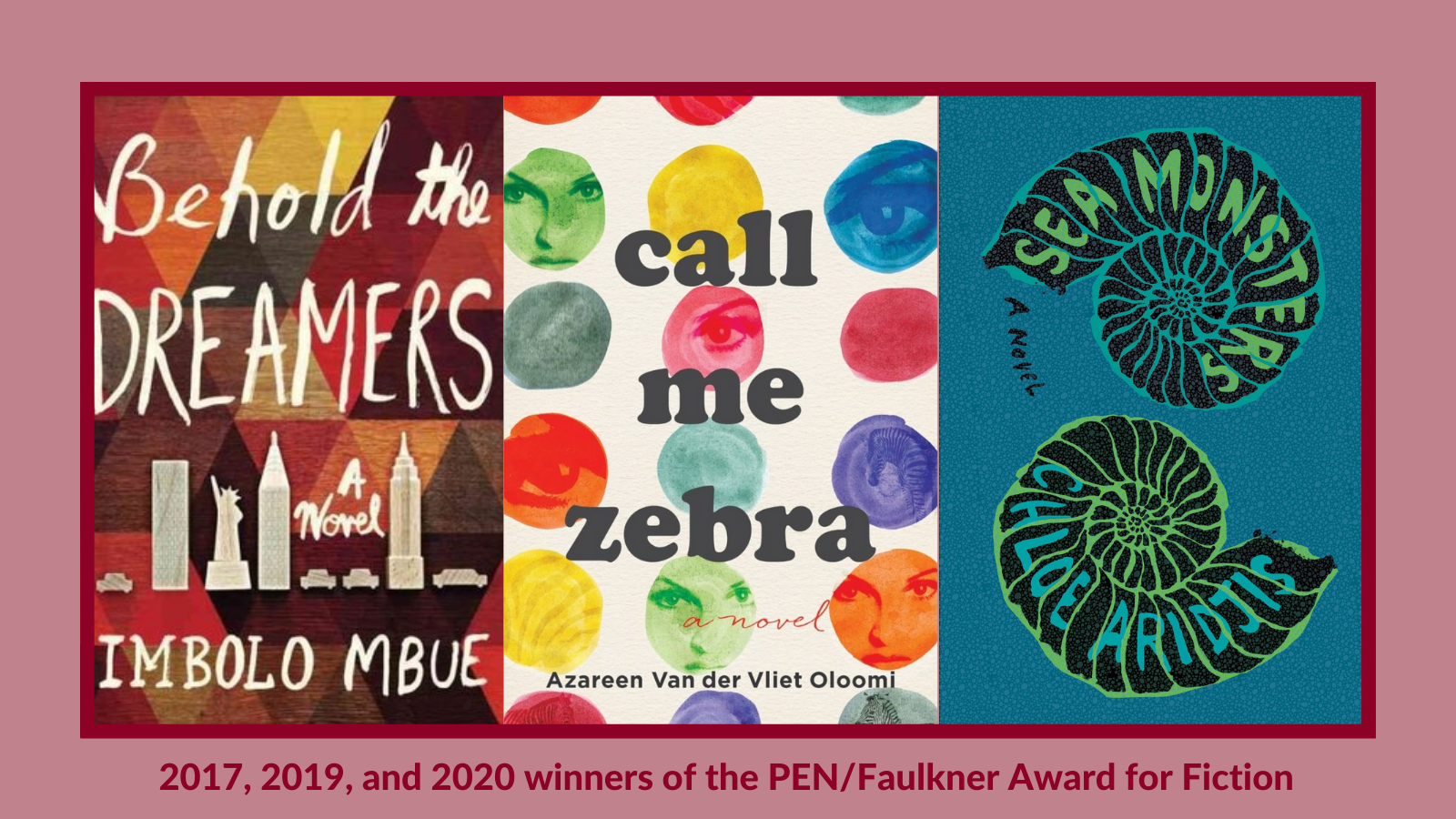 What is PEN/Faulkner's vision?
Imagine a world in which people with a diverse array of perspectives are engaged in meaningful conversations with literary figures, societal leaders, and (most importantly) each other. A world in which every child, no matter their background or circumstances, has access to robust literary educational opportunities.
That is our vision, which we have worked for more than 40 years to bring to life.
How does PEN/Faulkner achieve this vision?
On top of administering the PEN/Faulkner Award for Fiction and the PEN/Malamud Award for Excellence in the Short Story, our public literary programs bring contemporary authors together in conversation about urgent societal issues.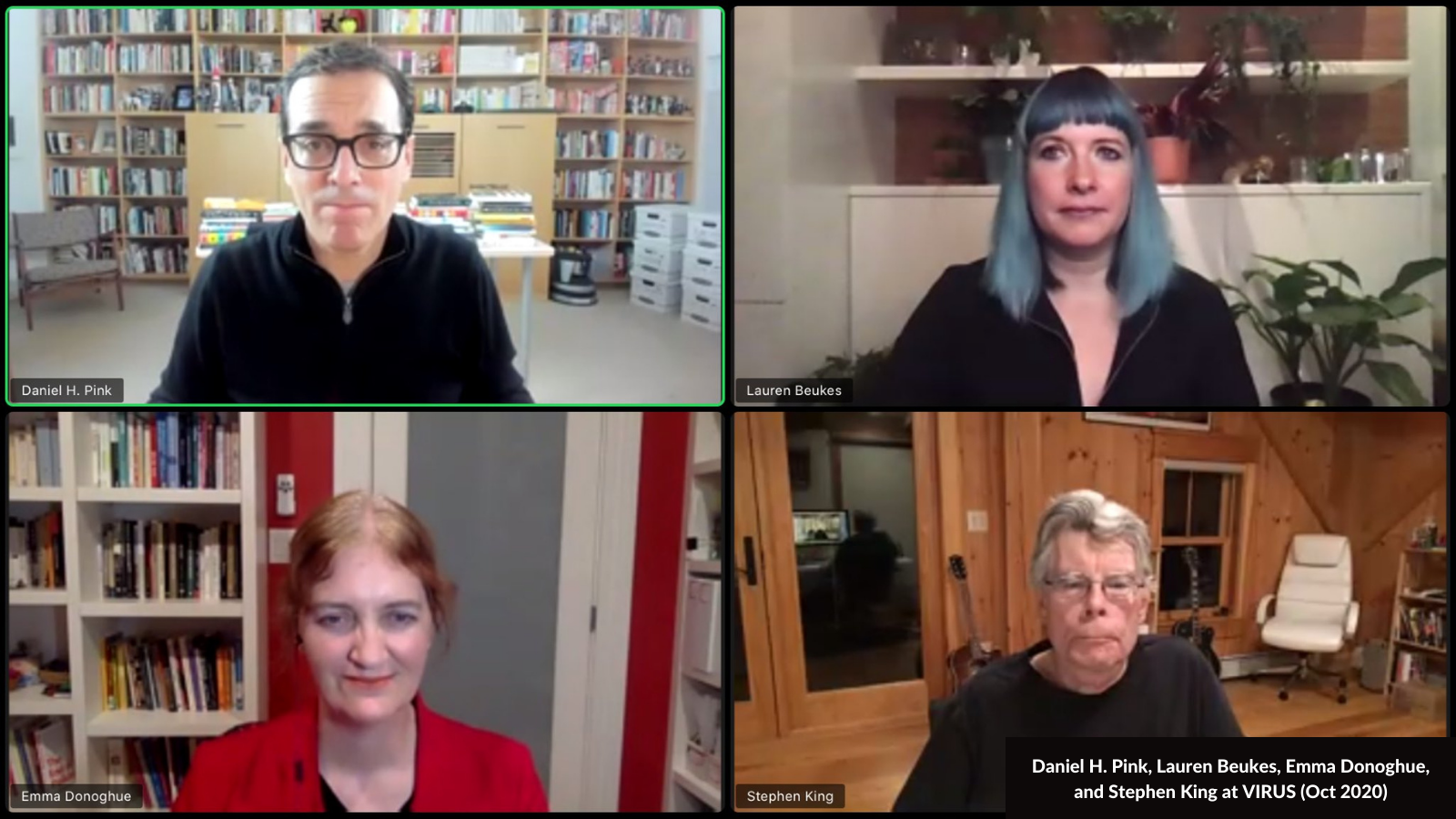 In our virtual fall 2020 season, our three events explored:
The modernization of stalking in the digital age in Literature on Screen: You with author Caroline Kepnes (You, Hidden Bodies), actor Penn Badgley, and moderator Chris Klimek;
The effects of pandemics on human nature in Virus with authors Stephen King (The Stand), Lauren Beukes (Afterland), and Emma Donoghue (The Pull of the Stars), moderated by Daniel H. Pink (Drive); and
The use of speculative fiction to better understand our reality in Escape with authors Margaret Atwood (The Handmaid's Tale), Rion Amilcar Scott (The World Doesn't Require You), and Nisi Shawl (Everfair), moderated by Morgan Jerkins (Wandering in Strange Lands).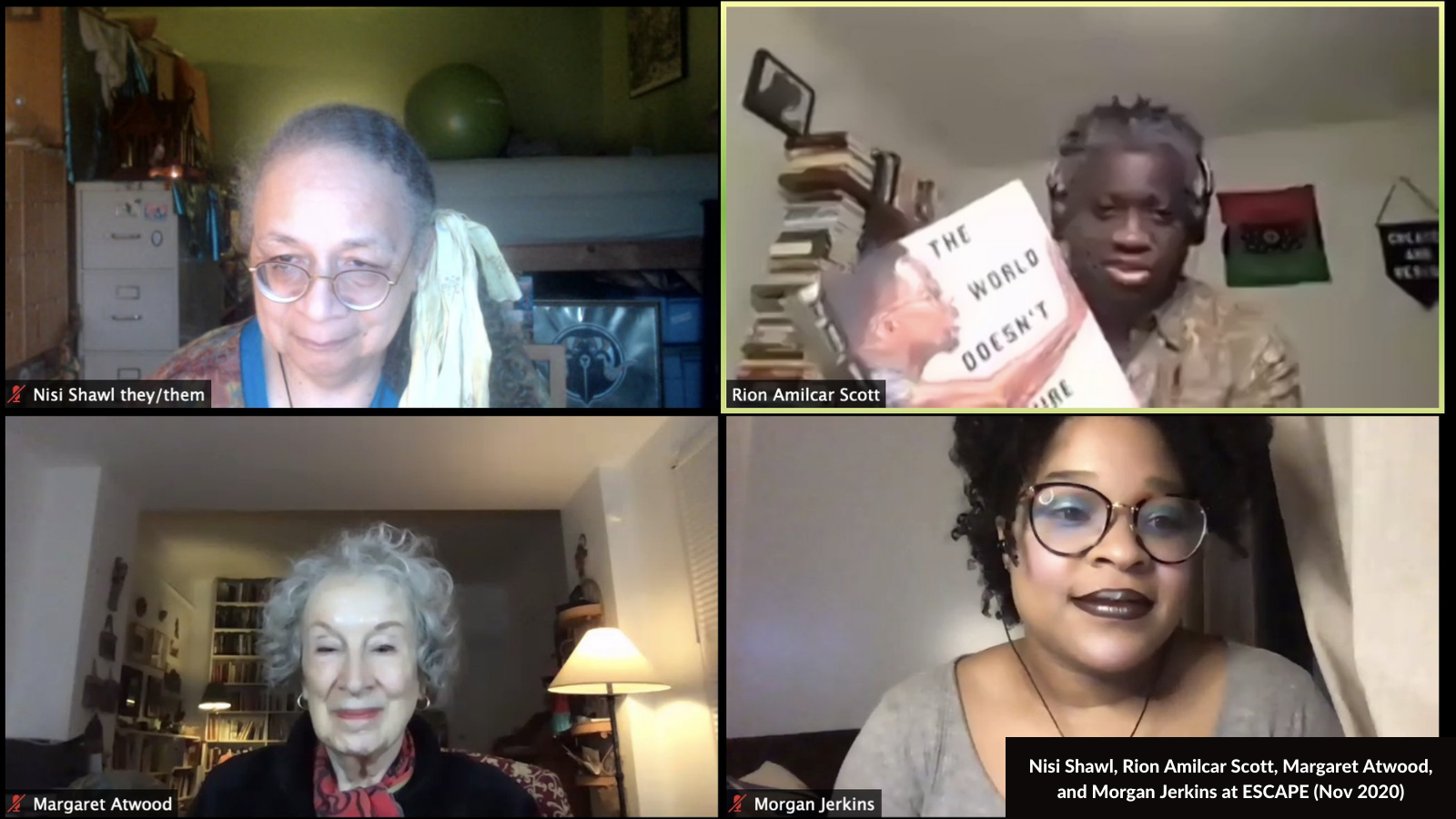 Meanwhile, our education programs provide students across DC with free books, author visits, and writing instruction. We believe that strong literacy skills are not only necessary for academic and career success, but are also essential for young people to participate constructively in a democracy, especially one that faces increasingly complex and global challenges.
Beyond strengthening students' literacy skills and nurturing their belief in themselves, our programs aim to use literature to foster empathy and inspire students to own their stories.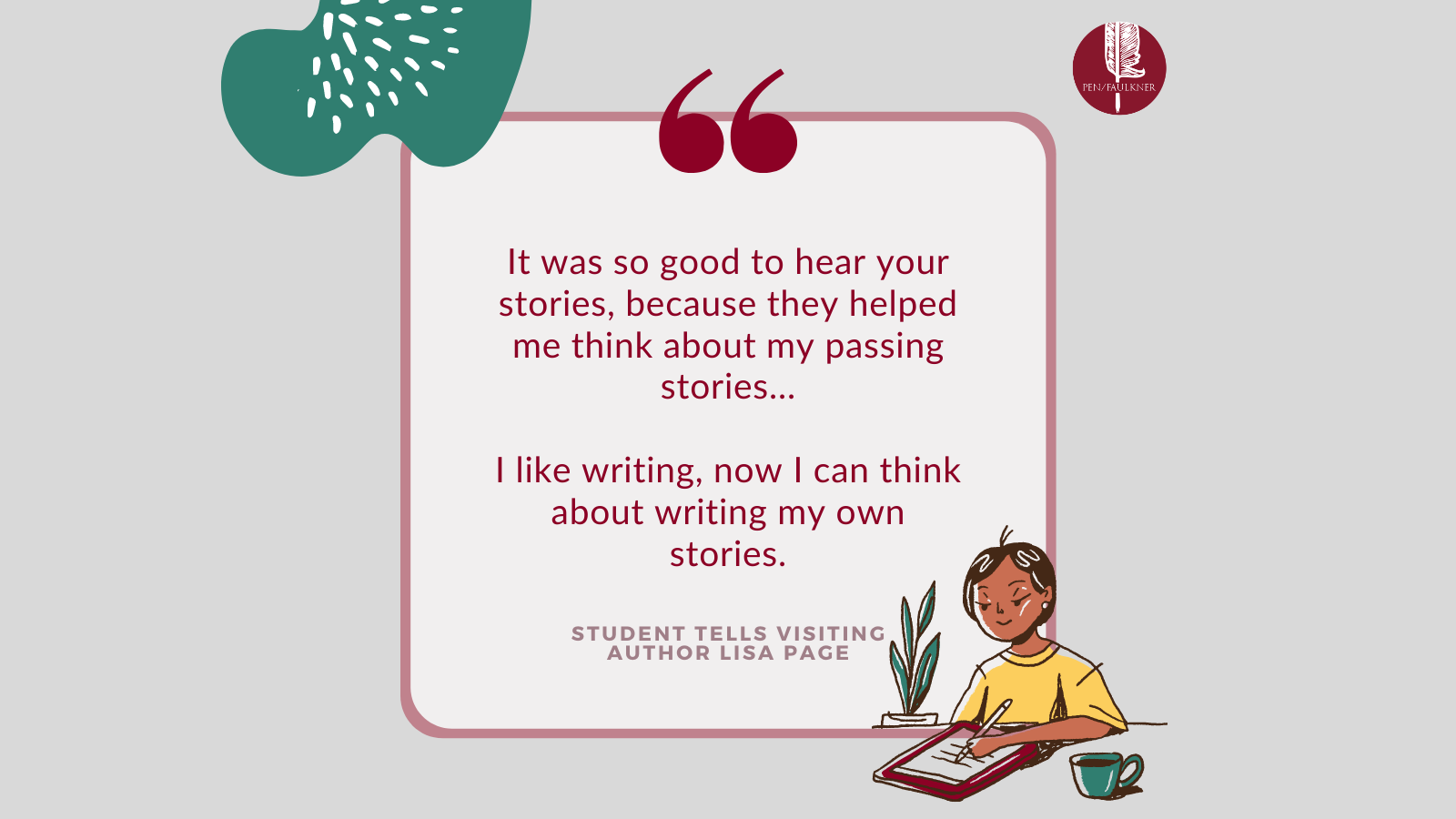 Writers in Schools: Free books and author visits for Title I public and charter schools across DC.
Writing Workshops: Hands-on writing workshops led by trained, professional writers.
Writers in Residence: Long-term residencies with experienced writers, developed in partnership with educators.
Together We Read: A multi-school book club with author visits for students across DC.
Summer Writing Programs: Writing instruction, book discussions, workshops with guest authors, and more.
Nuestras Voces: An initiative that focuses on amplifying Latinx/Hispanic voices through bilingual programming and featuring Latinx storytellers and stories.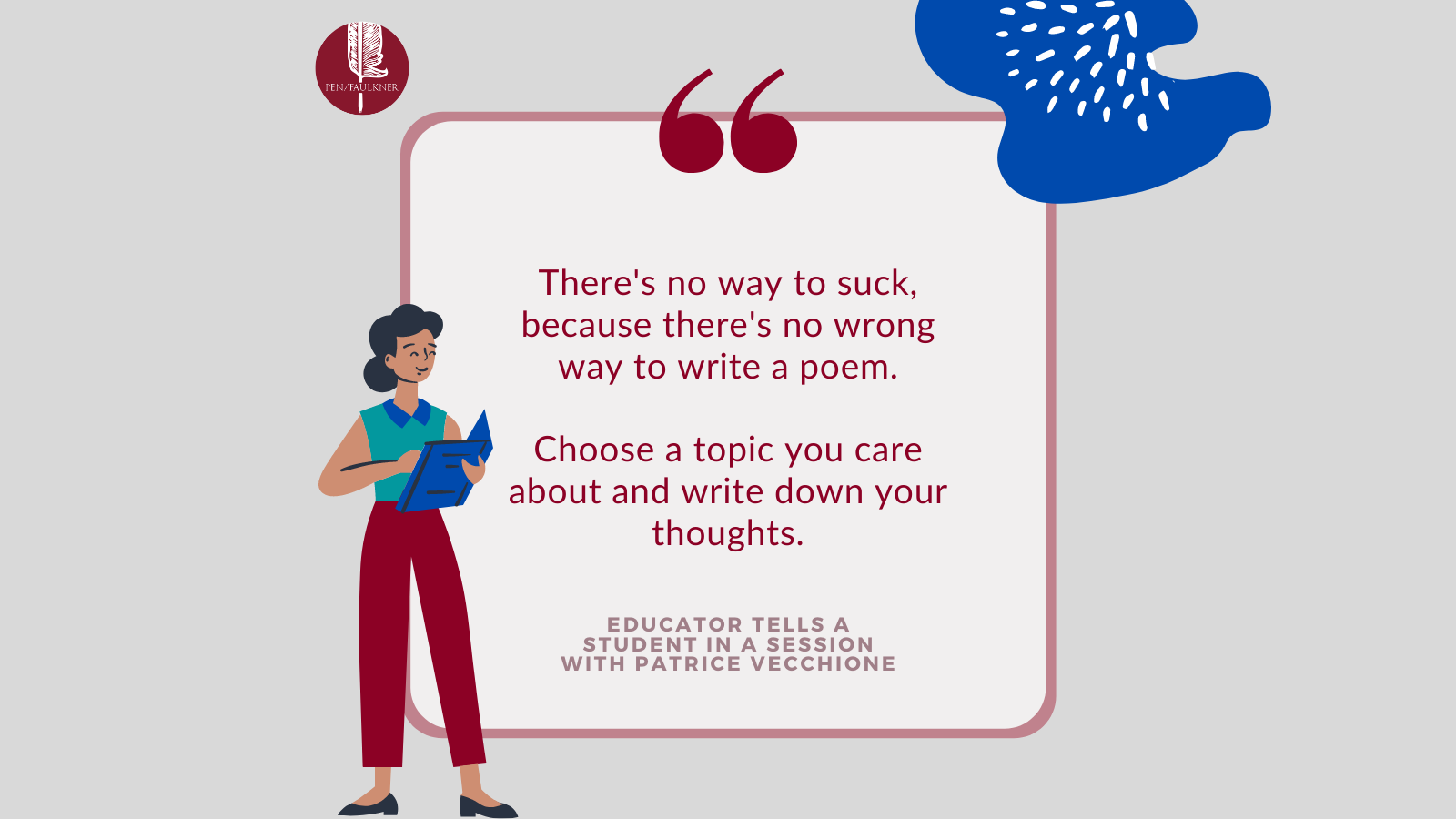 Why Your Support Matters
In the last five years, we've donated more than 20,000 books to young people across DC. Many of the students we serve start building their own libraries with the books we give them. Many more are inspired by the authors we connect them with – not just as readers, but as writers in their own right, too.
With your support, we can get more than 3,000 culturally relevant books directly into the hands of students over the next year. COVID-19 has severely impacted student learning, with inequitable access to virtual technologies and literacy opportunities disproportionately affecting lower-income students and creating greater challenges for educators.
Through our education programs, PEN/Faulkner is:
Listening and responding to our community's real-time needs;
Reaching remote and isolated students through online sessions; and
Donating books to students who cannot participate virtually.
Every dollar and every share matters. You can make a general donation to support our organization's efforts here, or share this page with your community. We deeply appreciate your support in whatever way you can give at this time.