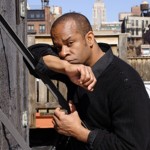 H. G. Carrillo (Chair) is the author of Loosing My Espanish, a novel published by Pantheon Books and in paperback by Anchor Books. His short stories have appeared in Kenyon Review, Conjunctions, The Iowa Review, Glimmer Train, Ninth Letter, Slice and other journals and publications. Carrillo lives in Washington, DC, where he is Assistant Professor in the Department of English at The George Washington University. He is currently at work on a novel.

---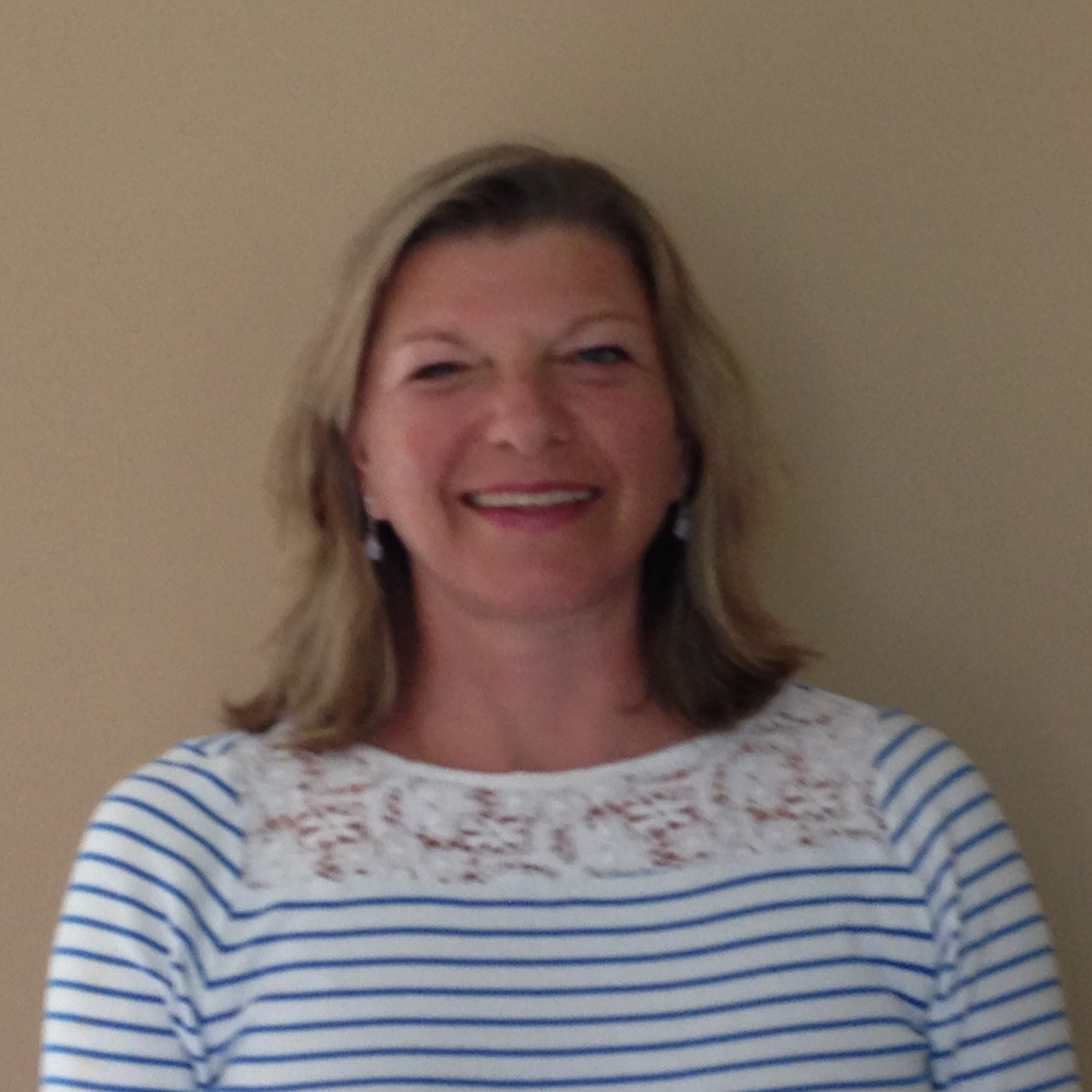 Tracy B. McGillivary (President) grew up in Garden City, New York and studied English at Hofstra University. She holds a JD from the University of South Carolina, an LLM in taxation from The George Washington University, and worked in tax and real estate law before retiring to raise her twins. An active volunteer and fundraiser at St. Patrick's, St. Albans, and NCS, she was Parent's Committee chairperson for Boy Scout Troop 1946 and Treasurer, Spring Break Coordinator, and Fundraiser of the Combined Cathedral Crews Rowing Club. She recently spearheaded the PEN/Faulkner Book Group, a development initiative supporting PEN/Faulkner.
---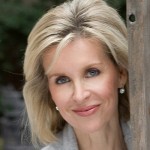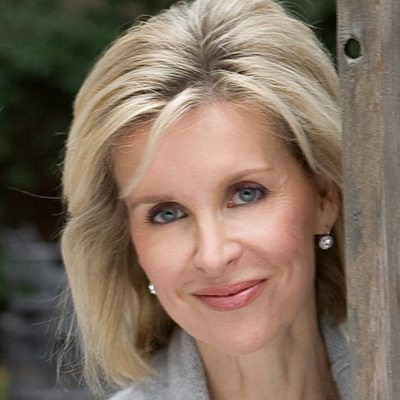 Mary Haft (First Vice President)
 is a writer, producer, and founder of Haft Productions, LLC, specializing in documentaries for nonprofits. She is the author of 
Nantucket: Portrait of an American Town 
and one of the founding partners of the Nantucket Book Festival. Recently, she brought PEN/Faulkner's Writers in Schools program to Nantucket's public school system, and inaugurated an annual Young Writer Award to encourage the act of writing. A part of the PEN/Faulkner team for many years, she has also co-chaired the annual PEN/Faulkner Gala in Washington for the past seven years.
---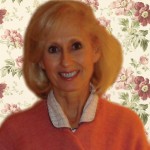 Willee Lewis (Vice President) 
studied English literature and education at Miami University in Oxford, Ohio, and has taught English, writing, and drama in a number of settings, including ten years as an instructor at the Washington International School. She has served two terms as PEN/Faulkner's president, and in 2005-2006 was part of the Mayor's Blue Ribbon Task Force on the Future of the DC Library System. She is editor of
Snakes: An Anthology of Serpent Tales
 and is active in several Washington-based charities and arts organizations.
---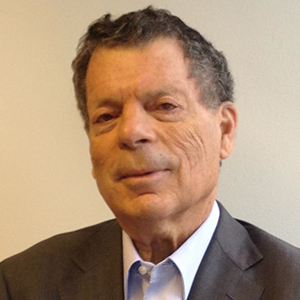 Conrad Cafritz (Treasurer)
is chairman of Cafritz Interests, Novus Residences, and Modus Hotels. A leader in the Washington metropolitan real estate community for more than 40 years, he oversees a development and management practice that encompasses office, hotel, retail, residential, and industrial properties throughout the US. His father, Morris Cafritz, began developing real estate in Washington, DC in 1919 and became the city's most prolific developer during the mid-20th century. Conrad Cafritz joined his father's firm after graduating from Yale University in 1960 and soon established his own company, known today as Cafritz Interests, as well as the affiliated Potomac Hospitality Services (now Modus Hotels). Under his leadership, Cafritz Interests has grown into a diverse, full-service real estate development company.
---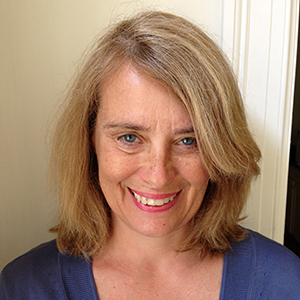 Katherine Field Stephen (Secretary) is a journalist who is currently a contributor to The Christian Science Monitor. She edited a memoir about her mother called Kay Fanning's Alaska Story which was published in 2006 by Epicenter Press. She has also contributed author profiles and other articles for The International Herald-Tribune, The Independent, and The Los Angeles Times. She has served on the board of the National Cathedral School and the Washington Ballet. She is married to journalist Andrew Stephen and has two children
---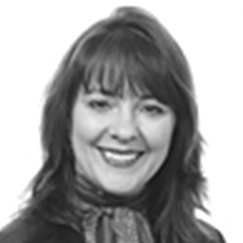 Deborah Taylor Ashford (Counsel) is a senior partner at Hogan Lovells, a global legal services firm, where she heads the Tax-Exempt Organizations Group. She provides general tax, corporate, and related representation to domestic and international non-profit organizations, foundations, trade associations, and related for‑profit entities. In 1996 she was nominated by President Clinton and elected by the United Nations General Assembly to serve as Judge, United Nations Administrative Tribunal. She was re-elected in 1999 for a second term. She holds a BA and an MA in English Literature from the University of Alabama and graduated from Yale Law in 1981.
---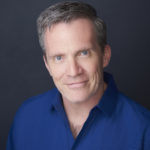 Louis Bayard
is the author of nine novels, including 
Mr. Timothy, The Pale Blue Eye, Lucky Strikes 
and 
Courting Mr. Lincoln
. A
New York Times
Notable author, he has been nominated for both the Edgar and Dagger awards, and his story, "Banana Triangle Six," was chosen for 
The Best American Mystery Stories 2018
. His reviews and essays have appeared in the
New York Times
, the Washington Post, the Los Angeles Times and Salon. An instructor at George Washington University, he was also the author of the popular 
Downton Abbey
 recaps in the
New York Times
.
---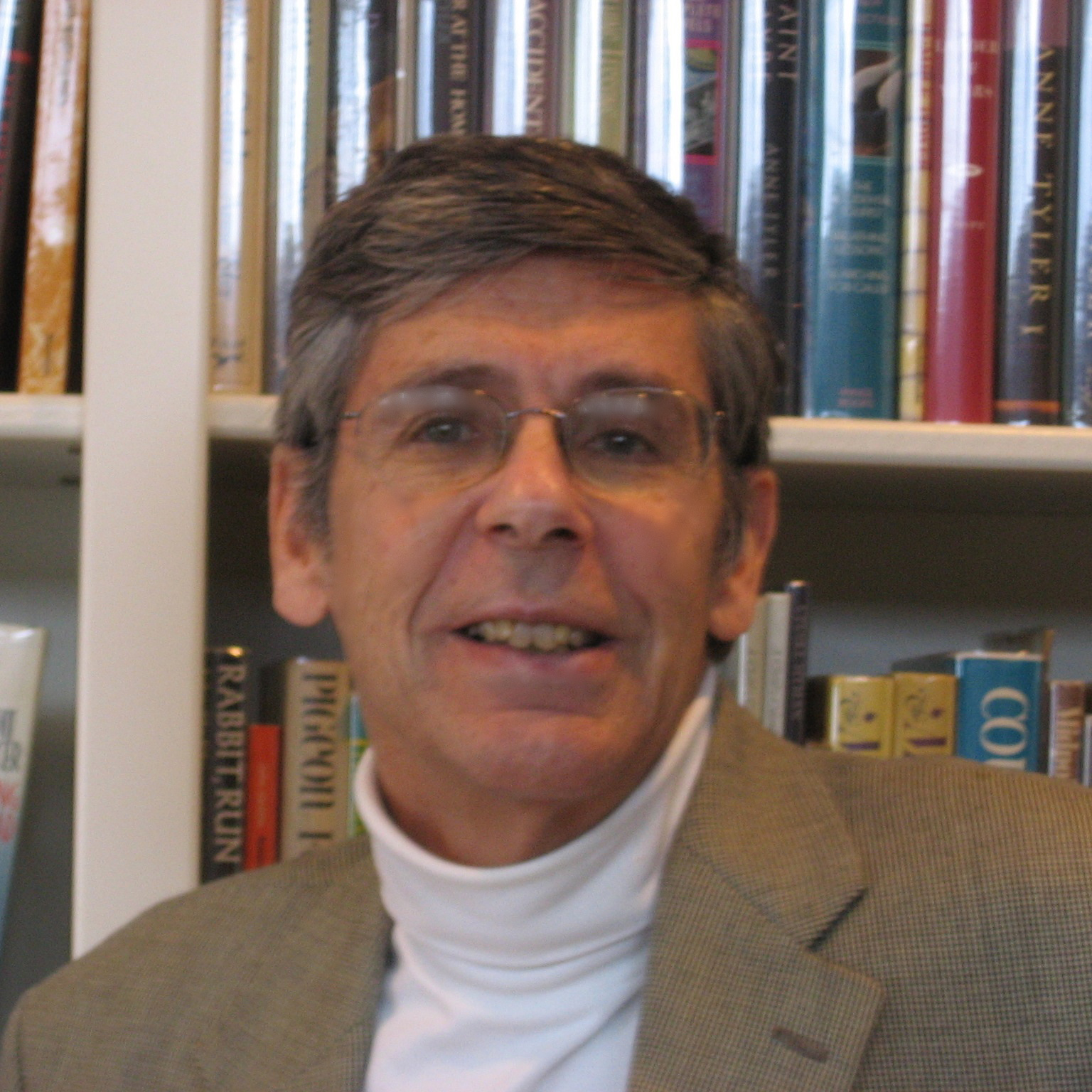 Jackson R. Bryer
is Professor Emeritus of English at the University of Maryland, where he taught undergraduate and graduate courses for 41 years. He is the author, editor, or co-editor of books on F. Scott Fitzgerald, Eugene O'Neill, Ernest Hemingway, August Wilson, Lillian Hellman, Thornton Wilder, Lanford Wilson, Carson McCullers, William Styron, Louis Auchincloss, Samuel Beckett, Wallace Stevens, and Hamlin Garland. A member of the PEN/Faulkner Board since 1991, he lives in Kensington, Maryland, with his wife, Mary C. Hartig.
---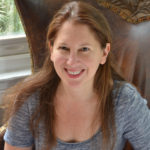 Susan Coll is the author of five novels, most recently The Stager, a New York Times and Chicago Tribune Editor's Choice. Her work has appeared in publications including the New York Times Book Review, the Washington Post, Washingtonian, Moment Magazine, NPR.org, Atlantic.com, and The Millions. She is currently teaching an intensive, year-long novel writing class at The Writer's Center in Bethesda and previously worked at Politics & Prose bookstore, where she oversaw events and programs for five years.
---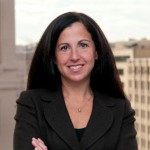 Molly Elkin 
is a partner in the law firm Woodley & McGillivary in Washington, DC, where she represents unions and employees in class actions, civil rights cases, First Amendment cases, and multi-plaintiff wage and hour litigation. She is a 1990 Phi Beta Kappa graduate of the University of Wisconsin and earned her JD at The George Washington University in 1993. She was introduced to PEN/Faulkner in 1994 when her father, novelist Stanley Elkin (a three-time finalist for the National Book Award and two-time winner of the National Book Critics Circle Award) was a PEN/Faulkner Award finalist. She lives in DC with her husband Ivan Wasserman and their three daughters.
---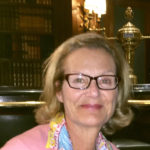 Renée K. Gardner 
is the Principal and Co-Founder of the Gardner/Mills Group. Gardner specializes in planning and directing events, from seminars and conferences to major benefits and premieres, and developing and implementing comprehensive strategies to raise funds and build new and substantial financial support for a diverse array of public institutions and non-profit organizations. As Director of External Affairs for the Smithsonian Institution's National Museum of American History in the 1980s, she directed all fundraising, special events, and public relations efforts, managing numerous events from intimate dinners to receptions for 5,000 guests. Prior to the Smithsonian, she served as Director of Special Events for WashingtonInc. She also held the positions of Director of the Dwight D. Eisenhower Centennial; Vice President of Italian Aircraft Corporation, a European aviation firm; and, Assistant to the Italian Ambassador of the European Community.
---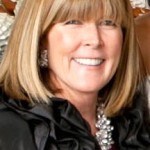 Ginny Grenham has spent over 25 years in Washington, D.C. working in government and public relations, with a special focus on women's health, wellness, technology, and Hispanic media. Currently, Ginny runs a consulting practice, where she helps clients develop creative and innovative strategic partnerships with non-profits, government, and community leaders. In addition to a range of corporate clients, Ginny works with non-profits in the areas of childhood obesity, mental health and addiction, and literacy and the arts in underserved populations. Ginny helped to establish a number of undergraduate scholarships for Hispanic students, as well as The Latino Leadership Initiative at the Harvard Kennedy School. Ginny serves on the board of the National Hispanic Foundation for the Arts, as well as other local community organizations.
---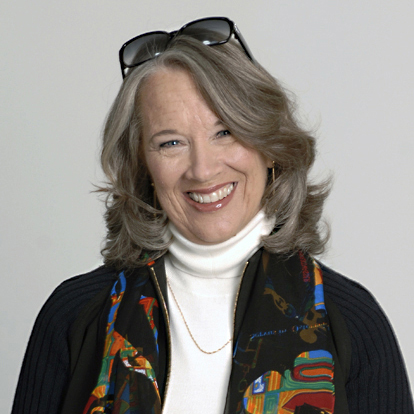 Joanne Leedom-Ackerman
is a novelist, short story writer, and journalist. Her works of fiction include 
The Dark Path to the River
 and 
No Marble Angels
. A former reporter for 
The Christian Science Monitor
, Joanne  is a Vice President and  former International Secretary of PEN International. She serves on the boards of PEN American Center,
Poets and Writers
, International Center for Journalists and Johns Hopkins University as well as International Crisis Group and Refugees International. She is a member of the Council on Foreign Relations. Joanne lives in Washington, DC.
---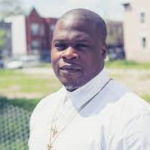 Tony Lewis Jr. is an author, community leader, workforce development specialist, re-entry expert, and champion for children with incarcerated parents. Mr. Lewis has fought relentlessly for 19 years to uplift and empower men, women, and children impacted by mass incarceration. His advocacy has been featured on CNN, BET, Elite Daily, and in the Washington Post. He is the winner of many awards, including the Steve Harvey/Ford Motor Company "Best Community Leader" award and the Presidential Call to Service award.
---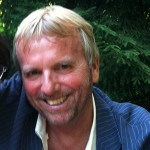 Richard McCann holds an MA in Creative Writing and Modern Literature from Hollins University and a Ph.D. in American Studies from the University of Iowa. The author of the story collection Mother of Sorrows and the poetry collection Ghost Letters, McCann's writing has appeared in The Atlantic, Esquire, Tin House and elsewhere. He has received fellowships from the Guggenheim Foundation, the National Endowment for the Arts, and the Fine Arts Work Center in Provincetown, on whose Board of Trustees he served from 2000-2008. He teaches in the MFA Program in Creative Writing at American University.
---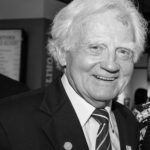 Dr. Malcolm O'Hagan is the founder of the American Writers Museum. He served as CEO of the National Electrical Manufacturers Association. He is a past President of the Washington Industrial Roundtable and Chairman of the Council of Manufacturing Associations. He served in the Carter and Reagan administrations as Executive Director of the U.S. Metric Board.
Dr. O'Hagan, a naturalized US citizen, was born and raised in Ireland and holds a B.S. and M.S. in Mechanical Engineering from The National University of Ireland.He obtained his D.Sc. from The George Washington University and is a recipient of the Distinguished Alumni Award from GWU.
---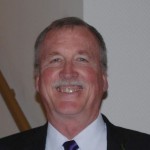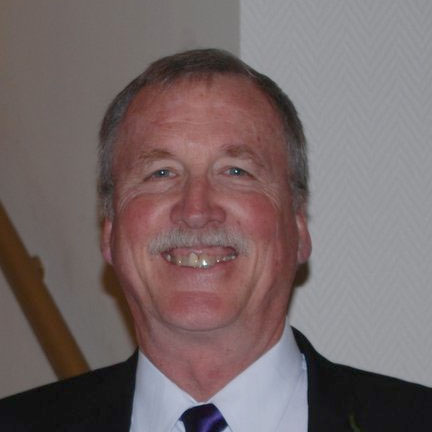 Frazier O'Leary teaches at Cardozo High School and has been an English Teacher in DCPS for over 40 years. He has been an Adjunct Professor of English at The University of the District of Columbia for more than 30 years. He is a consultant with the College Board and a Table leader for the AP English Literature Exam. He is a member of the Board of Directors of the Toni Morrison Society, the Treasurer of The School Club (an educational advocacy group), and a member of DC's Coaches' Hall of Fame, as well as a former President of the PEN/Faulkner Foundation. He loves his family, teaching, literature, and baseball in that order.
---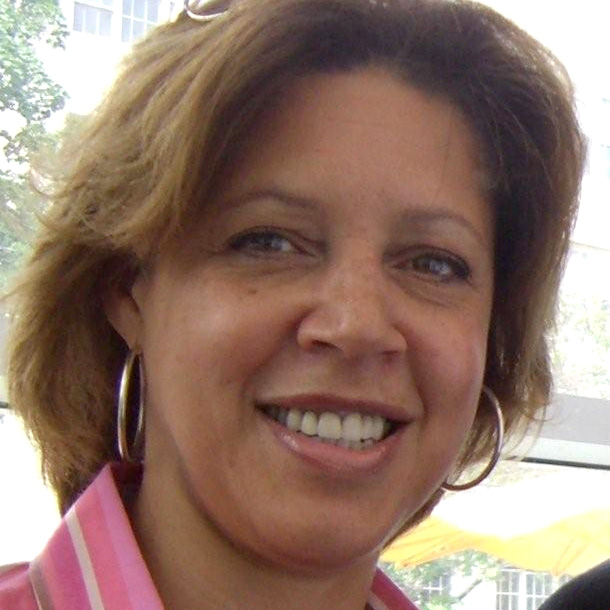 Lisa Page is Director of Creative Writing at The George Washington University and a freelance writer based in Washington, DC. Her work has appeared in the Washington Post Book World, Playboy, The Crisis, Washingtonian, Emerge, Savoy, Phoebe, the Chicago Tribune and other publications. Her essays and short stories have appeared in the anthologies Skin Deep: Black Women and White Women Write About Race, Gravity Dancers, and Dream Me Home Safely: Writers on Growing Up in America. She is a regular guest on NPR's The Diane Rehm Show Reader's Review. She is a former President of the PEN/Faulkner Foundation.
---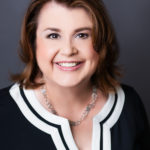 Bethanne Patrick is a regular reviewer for The Washington Post's Book World, where her monthly column on Hot Books also appears. A writer, author, and critic, Patrick's work appears on NPR Books, Lit Hub (where she is a contributing editor), and Virtuoso Life; her author profiles and interviews have appeared in Poets & Writers, TIME, The Writer, and many other publications. Her Twitter feed @TheBookMaven has 213,000 followers, many of whom contribute to her #FridayReads meme. Her past positions include Books Editor at AOL, Contributing Editor at Publishers Weekly, and Books Editor at Washingtonian, among others. Patrick has written two books for National Geographic: "An Uncommon History of Common Things" (2009) and "An Uncommon History of Common Courtesy" (2011), as well as edited an anthology for Regan Arts/Phaidon titled "The Books That Changed My Life: Reflections from 100 Authors, Artists, Musicians, and Other Remarkable People." She is currently under contract for a memoir with Counterpoint Press. A former board member of the National Book Critics Circle and the Smith College Libraries, Patrick lives in Northern Virginia with her family.
---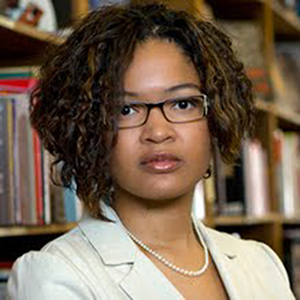 Dolen Perkins-Valdez is the author of Balm and Wench, which was a New York Times best-seller. In 2011, she was a finalist for two NAACP Image Awards and the Hurston-Wright Legacy Award for fiction. She was awarded the First Novelist Award by the Black Caucus of the American Library Association, and she received a DC Commission on the Arts Grant for her second novel. A graduate of Harvard University and a former University of California President's Postdoctoral Fellow at UCLA, she teaches writing in the Stonecoast MFA program. She lives in Washington, DC with her family.
---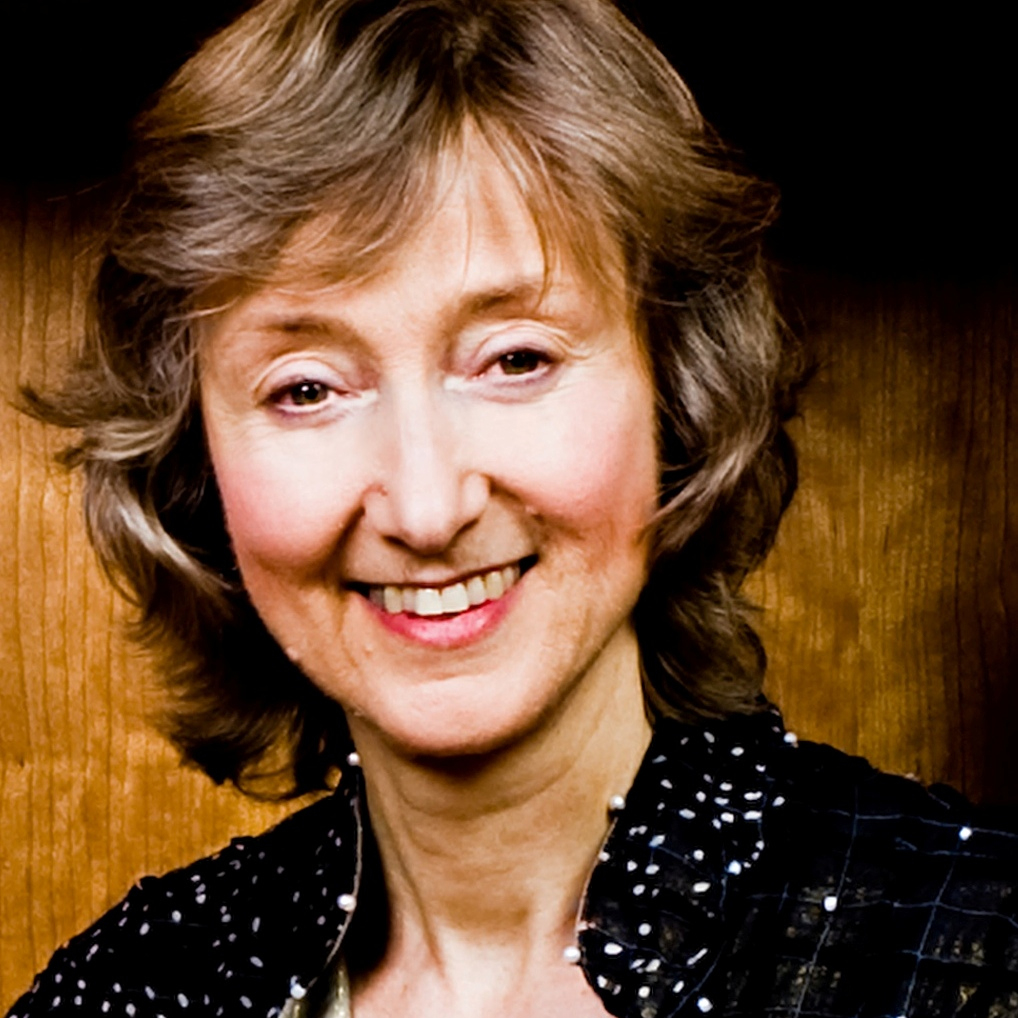 Deborah Tannen is professor of linguistics at Georgetown University and author of many books, including three New York Times bestsellers. Best known of these is You Just Don't Understand: Women and Men in Conversation, which was on the list for nearly four years, including eight months at number one, and has been translated into 31 languages. Her most recent book is You're the Only One I Can Tell: Inside the Language of Women's Friendships. Her play "An Act of Devotion" is included in The Best American Short Plays 1993-1994 and was produced by Horizons Theater in Arlington, VA.
---
Directors Emeriti
Mary Lee Settle, Founder
Thomas Caplan
H.G. Carrillo
Stephen Goodwin
Nick Kotz
Beverly Lowry
E. Ethelbert Miller
Azar Nafisi
George Pelecanos
Diane Rehm
Susan Shreve
Susan Stamberg
Lou Stovall
Mary Kay Zuravleff