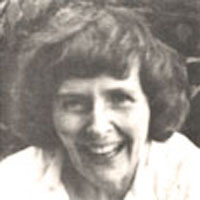 The work of the PEN/Faulkner Foundation began in 1980, when National Book Award-winner Mary Lee Settle established the PEN/Faulkner Award for Fiction. Her goal was to create a national prize—juried by writers, free of commercial concerns—that would recognize literary fiction of excellence. The award was named for William Faulkner, who had used his Nobel Prize funds to establish a prize for younger writers, and PEN, the international writers' organization.
The first Award was given in May 1981 at a ceremony held at the University of Virginia. Today, the PEN/Faulkner Award is one of the top three national fiction awards, as well as the largest annual peer-juried prize in America. As Philip Roth noted when he received the 2007 Award, "PEN/Faulkner has consistently recognized works of quality." The PEN/Faulkner Award frequently recognizes new and emerging writers.
In 1983, Dr. O.B. Hardison Jr., the former director of Folger Shakespeare Library in DC, offered to house the administration of the PEN/Faulkner Award within the Folger. Shortly after the move to Washington, PEN/Faulkner organized itself as an independent charitable arts foundation and began hosting a series of public fiction readings. Today, those readings have evolved into a Literary Conversations series that brings notable authors to DC to inspire urgent public discourse about societal and literary subjects.
In 1989, the PEN/Faulkner Foundation launched its Writers in Schools program. Three decades later, that program has grown to serve thousands of students in Title 1 public and public charter schools throughout all eight wards of DC by bringing free books and author visits into classrooms. In 2017, we expanded our Writers in Schools program by launching Nuestras Voces, an initiative that serves the unique educational and literary needs of bilingual Latinx and Hispanic students in DC.