We're so excited to announce the start of our spring series of virtual Literary Conversations!
Join us for our first event of the season – a discussion of intersectionality in literature featuring novelists Min Jin Lee, Tope Folarin, and Douglas Stuart, and moderated by Bethanne Patrick.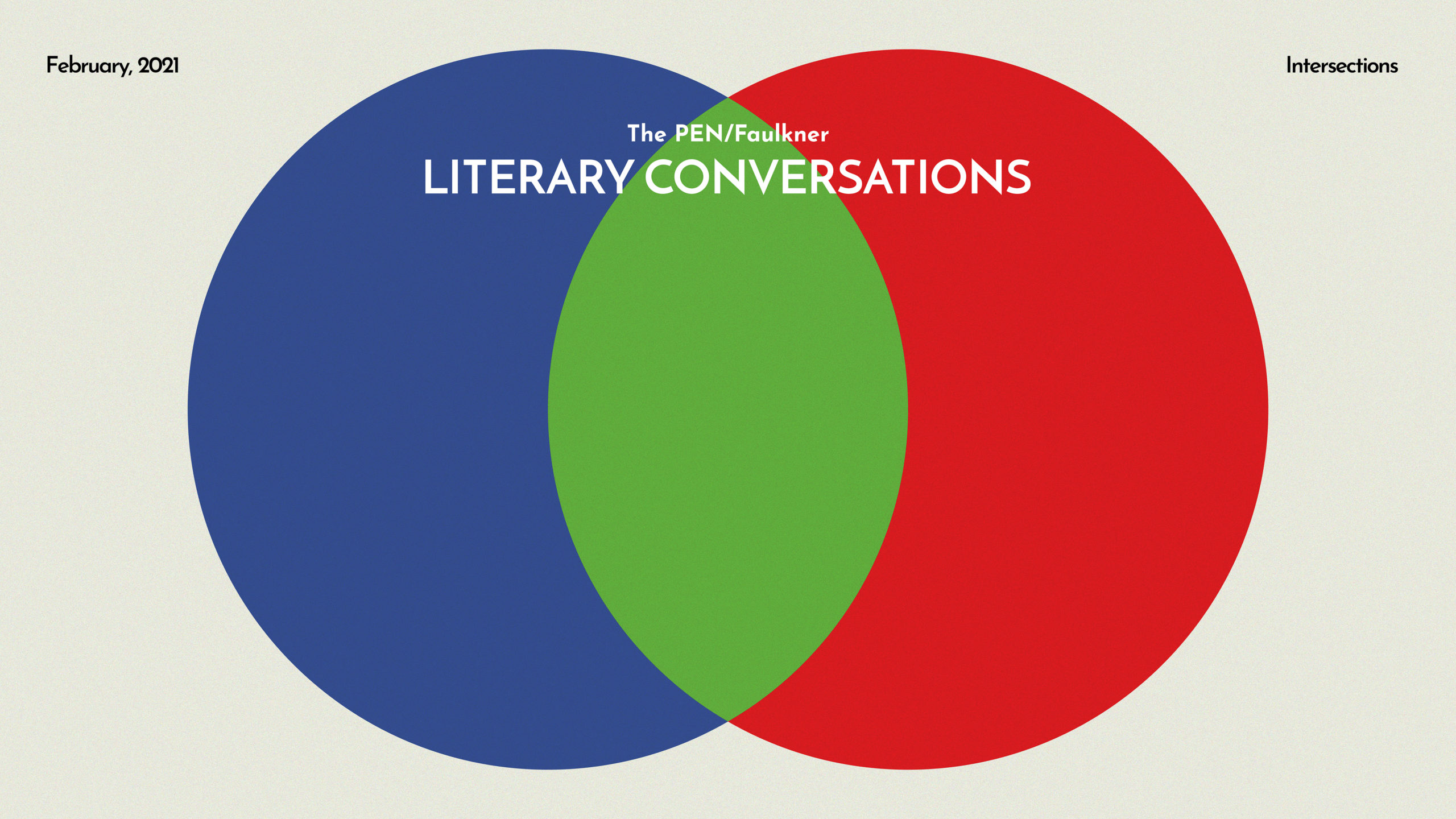 Tuesday, February 9, 2021 at 7 pm ET
Human society has a history of categorizing people based on identity markers such as race, class, gender, sexuality, ability, religion, and many others. We as individuals, however, are so much more complex than our identity markers would suggest.
Intersections will feature authors who have engaged with intersectional identities in their work. All of these artists explore the changes that occur when authority is questioned and differences acknowledged. All of them also offer distinct views of these changes.
Join us for a complicated and challenging discussion of intersections, featuring novelists Tope Folarin (A Particular Kind of Black Man), Min Jin Lee (Pachinko), and Douglas Stuart (Shuggie Bain). The conversation will be moderated by writer and book critic Bethanne Patrick. Live captioning will be available for this event.
This Literary Conversation is held in partnership with the National Museum of Women in the Arts, the only major museum in the world solely dedicated to championing women through the arts. Their Women, Arts, and Social Change initiative highlights the power of women and the arts as catalysts for change.
You can find all our featured authors' books at Politics & Prose, our exclusive bookseller for this event.
This year, PEN/Faulkner has decided to adopt a Pay-What-You-Will model for our Literary Conversations to ensure that they remain accessible to all audiences. If you're able to, please consider making a donation when you claim your ticket so we can continue to provide high quality literary programs that matter to you.