Submissions for the 2021 PEN/Faulkner Award for Fiction closed on October 31, 2020.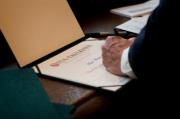 This year's judges are getting ready to read the novels, novellas, and collections of short stories and to choose next year's winner and finalists.
Our submission guidelines are as follows:
Books must be published in 2020.
Authors must be living American permanent residents.
Books must be published by a juried commercial, academic, or small press. No self-published books are accepted.
There are no submission fees or application forms.
Advanced reading copies or proofs are eligible for submission for books that will be published in November or December of 2020.
All submissions must be received by October 31, 2020.
Please send an easy to read PDF of each book to the following email address for forwarding to the judges. You are invited to send as many books as you like, and you are encouraged to send available books as soon as possible.
awards@penfaulkner.org
The award was founded by members of the international writers' organization PEN and is now governed by an independent foundation board. The budget for the award and its administration is funded by gifts and grants. We are always grateful for support of the award and of other PEN/Faulkner programs.
The winning writer and four finalists are honored at a ceremony held in Washington, DC in May 2021. To browse a list of past winners and finalists, click here.
If you have any questions regarding the PEN/Faulkner Award for Fiction, please send them to Shahenda Helmy, our Programs & Logistics Director, at shahenda@penfaulkner.org.