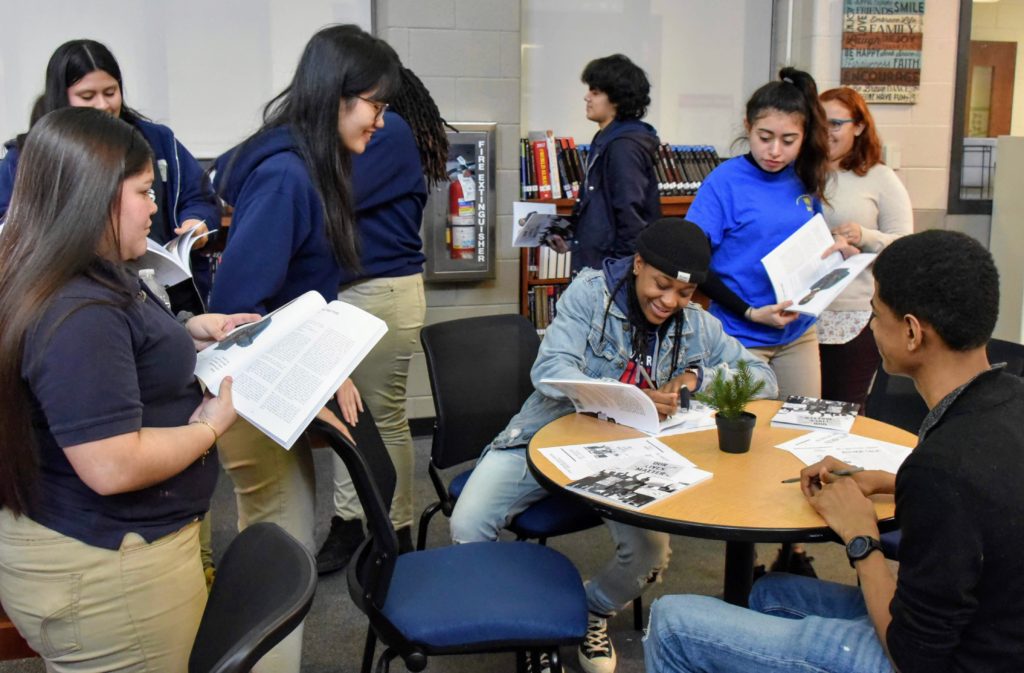 Essay (n) – to try. 
In the personal essay genre, writers experiment: with narrative, with structure, with point of view. PEN/Faulkner's Essay Writing Workshops bring professional writers to classrooms for students to learn about the personal essay writing genre, whether they're writing to tell their own story or writing for a college application essay.
In two to four sessions, students are led through the creative process, from brainstorming to drafting to revision and editing. Along the way, there's an option to receive meaningful peer support in small group workshop conversations and to work one-on-one with the professional writer. Educators choose the schedule that works best for them — all sessions in a single week, over the course of a month — it's up to you!
Essay Writing Workshops are open to students in grades 8-11. Educators wishing to host PEN/Faulkner for more than four sessions should contact us.
Students are encouraged to submit their completed essays to PEN/Faulkner's Youth Essay Contest.