A Workshop for Every Young Writer

Reading and writing doesn't stop after school lets out. Our summer programming offers dynamic and engaging writing and literacy activities for young people to continue their learning year-round.
About the Programs
Outside of school, our Summer Writing Programs allow young people to participate in a variety of activities and workshops with the objective of narrating their stories and giving power to their own voices. Through hands-on and interactive sessions centered around language and social justice, our dynamic summer programming ensures that students stay engaged during the summer through writing instruction that encourages them to generate their own original, thought-provoking work.
Who Can Participate?
Each summer, PEN/Faulkner offers both on-site programming and partnerships with schools and organizations across the city to engage with elementary, middle, and high school students who attend DC public and public charter schools. Some programs may also be open to students attending schools outside of DC for a nominal donation. Last year's virtual programs included the following:
Literacy All-Stars!
Students aged 7-11 put on their creative hats in daily reading, writing, and creativity sessions with hands-on and interactive activities.
Creative Writing Workshops for Middle Schoolers
Creative Writing Workshops for middle schoolers guided students toward writing from the perspective of an animal, creating monster stories, using details and figurative language to decorate their writing like a cake, and talking with a BookTuber about books they love and hate.
AMPLIFIED
During AMPLIFIED, teens grew as writers while connecting with others in a safe space. From book club discussions to comedy writing to plot and character in fiction to personal statement coaching to an exploration of #OwnVoices to a weekly writing workshop, there were sessions for every writer.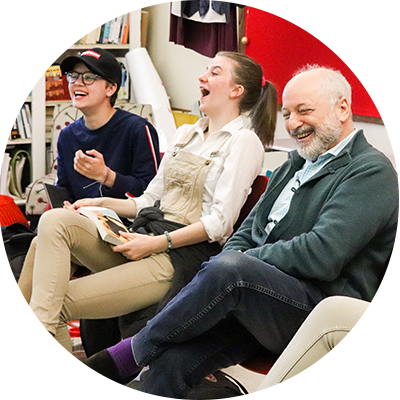 Get Involved!
Learn more about partnering with PEN/Faulkner for your summer program or how you can enroll your student by emailing education@penfaulkner.org. 
Information about Summer 2021 programming will be posted in the spring of 2021. 
"Through the writing workshop, I was actually allowing myself to face my reality and truth. PEN/Faulkner was nothing but supportive while going through this writing process. They gave me different ways I could word my story so it would stand out."
Your Support Matters
Your support makes our programs possible. Please consider a contribution. Thank you.
GIVE by Mail
PEN/Faulkner Foundation
6218 Georgia Avenue NW
Unit #1062
Washington, DC 20011
GIVE by Text
Text
PENFAULKNER
to 44321