---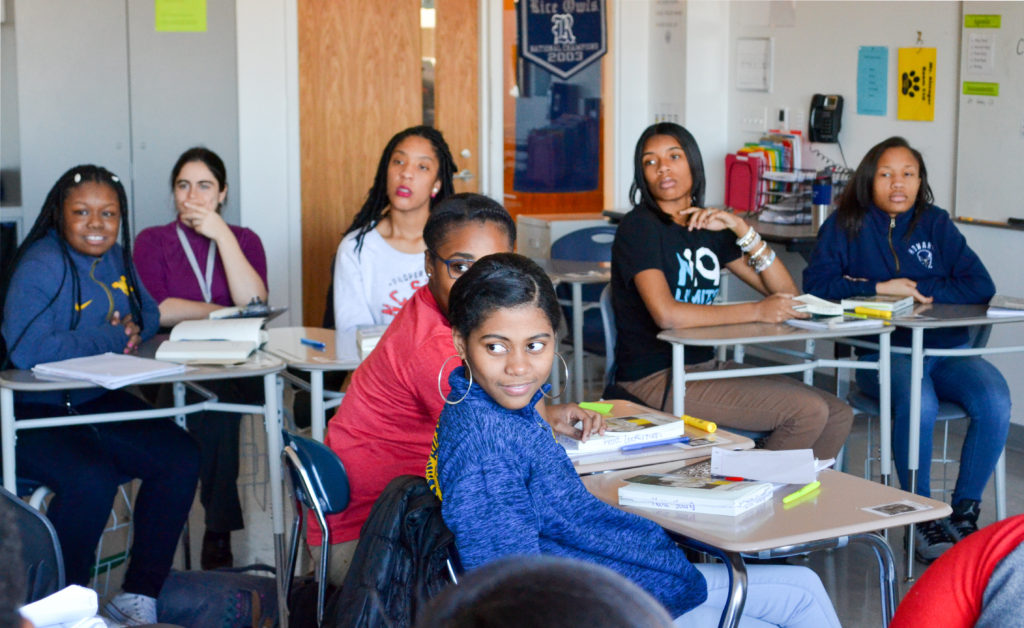 PEN/Faulkner's Summer Writing Programs bring summer literacy programming to students around the District of Columbia. 
With interactive writing and reading activities, author visits, and free books, our Summer Writing Programs are an opportunity for students entering grades 4-12 to continue their storytelling journey during the summer months.
Past youth participants in PEN/Faulkner summer programming have been in conversation with Nicole Chung, author of the memoir All You Can Ever Know; Pulitzer Prize finalist Jenn Abelson and youth writer Chessy Prout for their book I Have a Right To; Tiffany D. Jackson, author of the YA novels Monday's Not Coming and Allegedly; Latinx poets Robert L. Girón, Consuelo Hernández, and Glayds Ilarregui for their book Knocking on the Door of the White House; and journalist Christine Grimaldi.
Our summer 2019 partners were Horizons Greater Washington, Sacred Heart School, and Washington Latin Public Charter School. Interested in becoming a summer partner? Email wins@penfaulkner.org.
---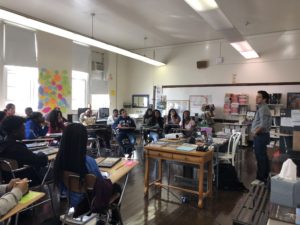 NUESTRA VOZ @ HORIZONS
Through our Nuestra Voz program, we help amplify Latinx/Hispanic voices and narratives by engaging young people with bilingual Spanish/English books, bringing Latinx-identified writers into conversations with students, and focusing on Latinx/Hispanic narratives. Our partnership with Horizons Greater Washington brings a dynamic group of youth writers to middle school students in an exchange of personal stories about immigration, identity, and belonging.
A través de nuestra programa de Nuestra Voz, nosotros ayudamos a amplificar voces y discursos Latinx/Hispanx involucrando a los jóvenes con libros bilingües español/inglés, proveyendo autores que se identifican como Latinx en conversación con estudiantes y enfocándonos en discursos Latinx/Hispanx. Nuestra colaboración con Horizons Great Washington lleva un grupo dinámico de autores jóvenes de escuela intermedia en un intercambio de historias personales sobre inmigración, identidad y sentimiento de pertenencia.
NUESTRA VOZ @ SACRED HEART SCHOOL
At Sacred Heart School, youth in grades 6-8 join us for four days of hands-on writing activities to shake loose their personal stories and open up their creativity. Students will also read and discuss Mia García's novel The Resolutions, about love, heartbreak, and the changing dynamics of friendship all while exploring their own Latinx identities through storytelling.
En la Escuela del Sagrado Corazón, jóvenes de 6-8 grados nos acompañan durante cuatro días intensos y creativos de actividades de escritura sobre sus historias personales. Los estudiantes también leerán y discutirán The Resolutions por Mia García, una historia de amor, sufrimiento y dinámicas de la amistad al explorar sus identidades Latinx.
AMPLIFIED – FOR TEENS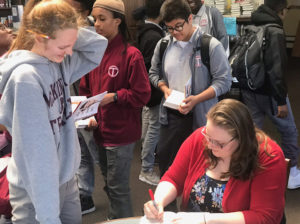 AMPLIFIED is our summer creativity programming for teens. This year, we're working with Washington Latin PCS, to read about and discuss topics around American identity (and who gets to define this identity), poverty, and the process of taking a literal or metaphorical journey. By building on modern texts and bringing contemporary authors into the classroom, students will explore their own identities and journeys, as well as their relationship to class in our city, to develop a unique creative project all their own.
Interested in having your rising 9-12 grader participate in AMPLIFIED? Email lacey@penfaulkner.org for more information.