A multi-school book club for DC students

Culturally-relevant books can be a great starting point for students to come together and engage in dialogue about important issues with each other. We believe that sharing ideas and perspectives leads to connections and insights into our larger global community.
How It Works
Students at each participating school receive their own copies of a culturally relevant book ahead of a Together We Read author visit. During the visit itself, students from every school get together and spend two hours engaging with each other and the author on the art of the story, students' personal narratives, and the author's experience.
Who Can Participate?
Together We Read is open to schools in the greater Washington, DC metropolitan area. However, individual schools are responsible for providing their own transportation. Thanks to the generosity of local funders, Together We Read is free to schools in the District of Columbia. Public and charter schools in Maryland and Virginia must purchase the books for their students, which will be offered at a 15-25% discount through PEN/Faulkner. Private schools must, in addition to the cost of the books, pay a flat rate for participation.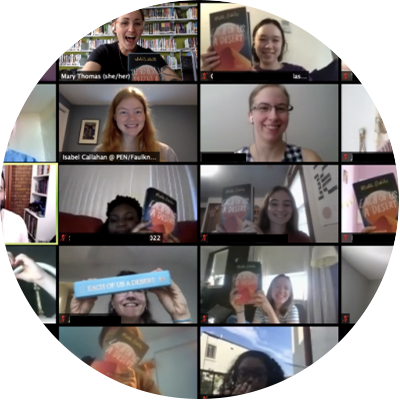 For Educators
If you're a DC educator interested in working with Together We Read, have questions about our programming, or would like to request our current list of available writers, please contact us at education@penfaulkner.org.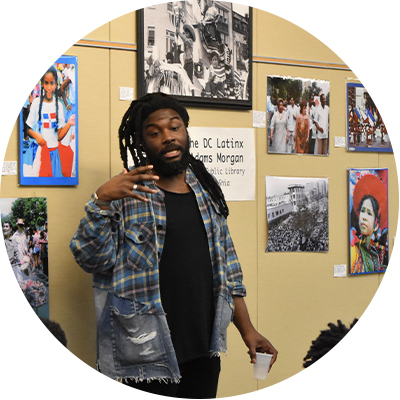 For Publishers
If you have an author who might be a good fit for Together We Read, please contact us at education@penfaulkner.org and read our FAQs for Authors.
"[The author's] visit was a great experience for our students. It's important for them to see authors that look like them, come from their community and share experiences."
Your Support Matters
Your support makes our programs possible. Please consider a contribution. Thank you.
GIVE ONLINE
Make a secure, tax-deductible gift online
GIVE by Mail
PEN/Faulkner Foundation
6218 Georgia Avenue NW
Unit #1062
Washington, DC 20011
GIVE by Text
Text
PENFAULKNER
to 44321