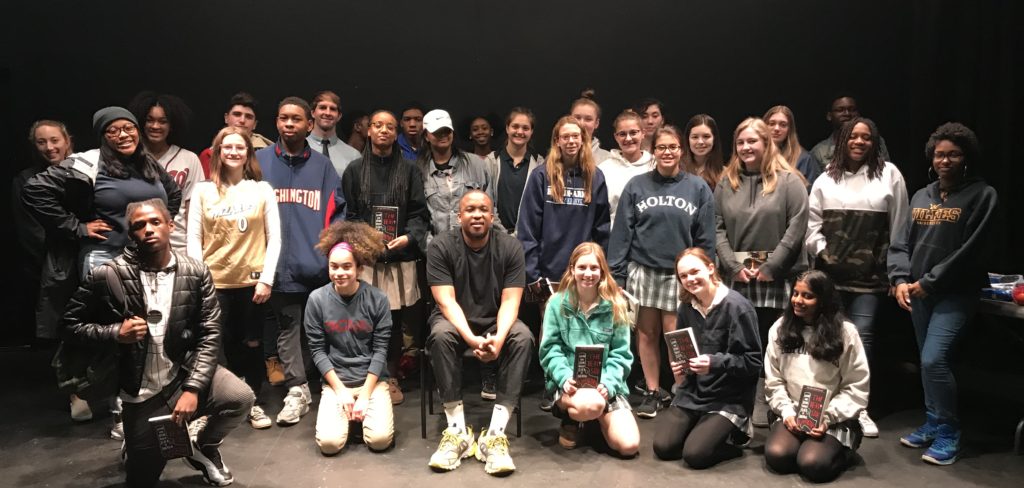 Together We Read is a multi-school book club that fosters connections and conversations across the greater Washington, DC area. We bring together students from different schools (public, charter, private) for engaging activities, a book club conversation, and an opportunity to meet an author.
We believe that in the sharing of ideas and perspectives, and in encouraging students to engage in dialogue with others, connections and insights into our larger global community can occur.
HOW DOES IT WORK?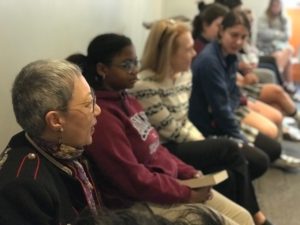 Students at each participating school receive individual copies of the same book. On the scheduled visit day, the students come together off-campus for two hours of engaging activities over beverages and light snacks, followed by a discussion and Q&A opportunity with the author. These activities foster conversation with students from across the DC area with literature as a common ground and centered on the author's experience, students' personal narratives, and the art of the story.
We maintain a list of interested schools. During the summer, we reach out to educators with the books and authors for the coming year's programs, and educators opt-in to discussions that most interest them. We coordinate all logistics between the schools and with the author. However, individual schools are responsible for providing their own transportation.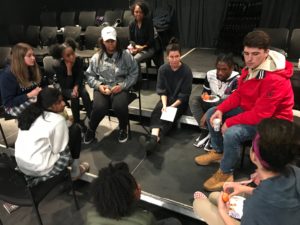 WHO CAN PARTICIPATE?
Together We Read is open to schools in the greater Washington, DC metropolitan area, as long as they can provide transportation for their students to the book club location on the selected date.
Private schools have a flat rate for participation, in addition to the cost of the books. Maryland and Virginia public and charter schools are required to purchase the books for their students. Books for all schools are typically purchased at 15-25% discount by PEN/Faulkner, who then invoices the school for payment. Thanks in part to local grant funding, the program is free to schools in the District of Columbia.

GET INVOLVED
To be added to our list of interested schools, please email wins@penfaulkner.org.
More information on available authors and book selections for the 2020-21 school year will be added soon. You can view last year's book selections below.
---

BOOK SELECTIONS – SCHOOL YEAR 2019-20
In the 2019-20 school year, we selected the following:

James Forman –  LOCKING UP OUR OWN
Genre: Nonfiction
Themes:
Criminal Justice + Law, Incarceration, American History
Suggested Grades:
9-12

Available Date:
Spring 2020 (specific date TBD). 
America's criminal justice system has become the subject of an increasingly urgent debate. Critics have assailed the rise of mass incarceration, emphasizing its disproportionate impact on people of color. As Forman points out, however, the war on crime that began in the 1970s was supported by many African American leaders in the nation's urban centers. In Locking Up Our Own, he seeks to understand why.
James Forman, a former public defender and current professor of law at Yale Law School. He teaches and writes in the areas of criminal procedure and criminal law policy, constitutional law, juvenile justice, and education law and policy. He won the Pulitzer Prize for General Nonfiction for Locking Up Our Own: Crime and Punishment in Black America, a book on policing in black communities. 

Juliana Delgado Lopera –  FIEBRE TROPICAL
Genre: Novel
Themes: LGBTQ+, Faith + Religion
Suggested Grades: 10-12
Available Date:
Spring 2020 (specific date TBD). 
Uprooted from her comfortable life in Bogotá, Colombia, fifteen-year-old Francisca is miserable and friendless in her strange new city. Her alienation grows when her mother is swept up into an evangelical church. But there, Francisca also meets the magnetic Carmen: opinionated and charismatic, head of the youth group, and the pastor's daughter. Fiebre Tropical is a story of migration, queerness, brokenness, and love, a novel that crosses borders and buzzes with raw emotion. 
Juliana Delgado Lopera is an award-winning Colombian writer, historian, speaker and storyteller based in San Francisco. Her book ¡Cuéntamelo!, an illustrated bilingual collection of oral histories by LGBT Latinx immigrants, won a 2018 Lambda Literary Award and a 2018 Independent Publisher Book Award.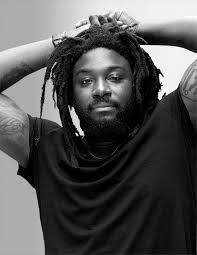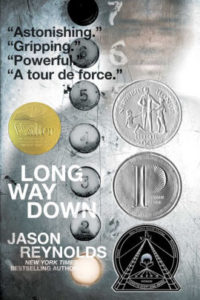 Jason Reynolds –  A LONG WAY DOWN
Genre:
Young Adult


Themes: Grief/Loss, Gun Violence, Coming of Age
Suggested Grades: 9-12
Date:

Tuesday, March 10, 2020 – 10am – 12:15pm

A Long Way Down takes place over a sixty second elevator ride. Will lost his brother to gun violence, and now he has to decide whether to seek revenge on his brother's killer or not. People step on and off the elevator, influencing Will's decision and invoking memories of his brother. Jason Reynolds tells a complicated story of teenage gun violence, loss, and revenge in the face of grief. 

Jason Reynolds, a New York Times bestselling author, a Newbery Award Honoree, National Book Award Honoree, among other awards. His many books include When I Was the Greatest, Boy in the Black Suit, All American Boys, among others.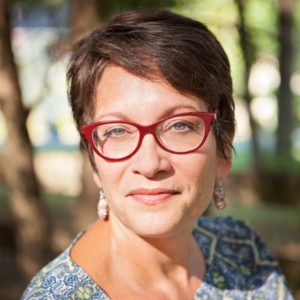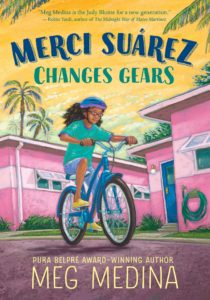 Meg Medina –  MERCI SUÁREZ CHANGES GEARS
Genre: Middle Grade Fiction
Themes: Friendship, Family/Home,  Coming of Age
Suggested Grades: 3-7
Available Date: Thursday, February 27, 2020 – Noon – 3:15pm
Merci has never been like the other kids at her private school in Florida, because she and her older brother, Roli, are scholarship students. On top of that, Merci's grandfather and most trusted ally, Lolo, has been acting strangely lately.  No one in her family will tell Merci what's going on, so she's left to her own worries, while also feeling all on her own at school. In a coming-of-age tale full of humor and wisdom, award-winning author Meg Medina gets to the heart of the confusion and constant change that defines middle school — and the steadfast connection that defines family.
Meg Medina, a Cuban-American writer of picture books, middle-grade fiction, and young adult fiction. She has published six books including Tia Isa Wants a Car, The Girl Who Could Silence the Wind, Merci Suárez Changes Gears, among others. She was placed on CNN's "10 Visionary Women" list as a "Reading Revolutionary". She is a recipient of the Belpré Medal and the Newbery Medal.