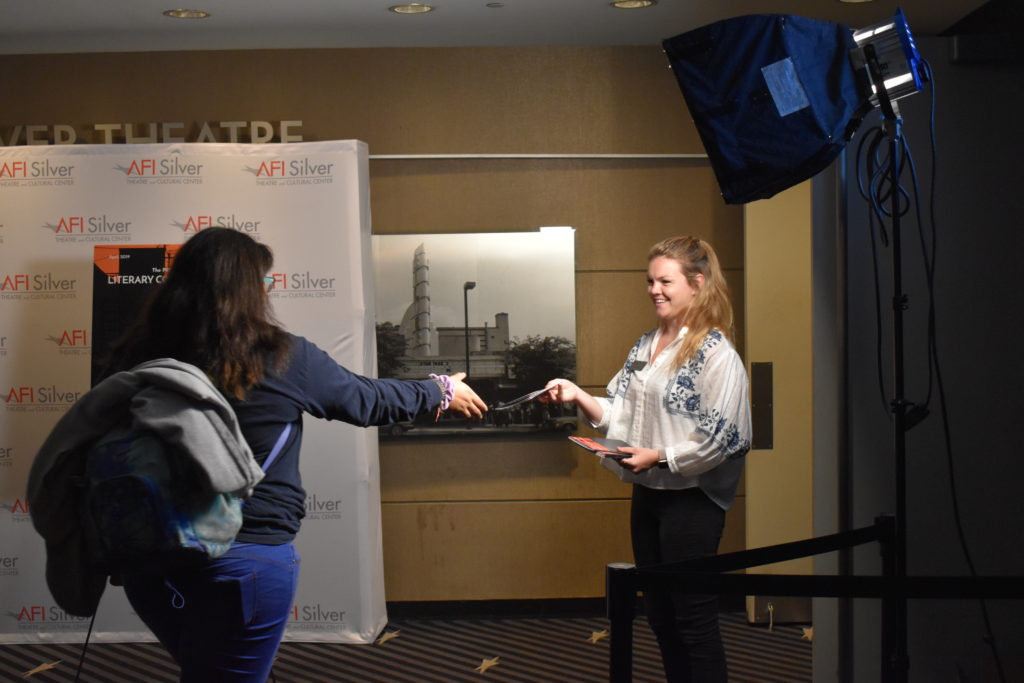 Read Up is PEN/Faulkner's volunteer program. Volunteers provide integral support to multiple facets of the organization, all of which are connected to books, writing, and meaningful conversation. Our volunteers help in many ways: serving as an Author Ambassador on school visits throughout the city; providing one-on-one or small group writing mentorship to local public school students; or supporting the success of our Literary Conversations by taking tickets, greeting guests, and assisting with set-up and take-down. Volunteering is a way to attend PEN/Faulkner events for free, to get to see local and visiting writers in action with young people, and to give back to the community by helping young people tell their personal stories. We run volunteer trainings and events throughout the school year. Learn more about specific opportunities below!
---
ARTS EDUCATION VOLUNTEERING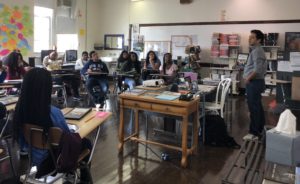 Author Ambassadors
Author Ambassadors represent PEN/Faulkner at Writers in Schools visits at classrooms grades 3-12 in Washington, DC. As an Author Ambassador, you'll meet a visiting writer at the school, help them find the classroom, introduce PEN/Faulkner to the students, facilitate conversations as needed, and distribute and collect visit evaluations. Author Ambassadors also record their observations of each visit to share them with PEN/Faulkner staff afterwards.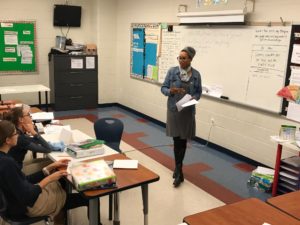 Writing Mentors Writing Mentors support young writers during the revision and editing process in PEN/Faulkner's Essay Writing Workshops. Mentors work one-on-one or in small groups with students to help polish their essays and make them shine. Mentors should feel comfortable working with young people in grades 8-11, should be culturally competent, and should be able to discuss writing that might contain challenging content. 

Please note:
Volunteers serving in a youth-facing capacity are required to undergo a background check with the public school system and provide proof of a negative TB test prior to starting.

Commitment Level
As you're available! Our Writers in Schools team sends out a monthly list of upcoming school visits, including the dates, times, locations, authors, book titles, grades, and accessibility to Metro. You reply with the visit(s) that work best for you. Then all you have to do is show up to the school 10-15 minutes early to meet the author there. Another trained Author Ambassador always attends your first few visits with you and trains you on the steps. Staff are always present at writing workshop sessions to check
in with mentors.

Timing:
Writers in Schools requires Author Ambassadors and/or Writing Mentors during the traditional school year (August-June) and during the school day (8am – 4pm), but the exact dates and times depend on the visit or visits your sign up to attend.
---
LITERARY VOLUNTEERING
Literary Events Assistants

Help make our Literary Conversations and other PEN/Faulkner events successful! Our volunteers assist with a wide range of tasks: event set-up and take down, checking in guests, ushering audience members to their seats, assisting VIPs, selling books, and more! Every one of our events is different, which means our needs vary and our volunteers always experience something new. Oh, and we should mention: if you volunteer for an event, you get to see it free of charge!