What are Literary Conversations?
PEN/Faulkner's public programming events are called Literary Conversations, because we believe the best way to understand and appreciate a subject is to dive into a conversation about it. We bring together the most highly acclaimed established and emerging writers from all over the country to engage in the most significant literary and societal conversations of the moment.
Reading is often an individual and private experience. Even so, it can still challenge us, and any preconceived notions we may hold, by putting us into someone else's shoes. A book has the power to make us feel like we are living someone else's life, feeling what they feel, making their decisions. At a time when people seem more divided than ever, literature has the ability to challenge our perception of what is going on in the world around us. At our events, we seek to connect these often individually-experienced books back to the real-life people who wrote them, and in doing so, create a community that translates those private lessons we all learn through reading into the world we share.
Check out what we've got coming up below and we hope to see you soon!
The 2019-2020 PEN/Faulkner Literary Conversations
Spring 2020 Season
Literature on Screen: You – CANCELLED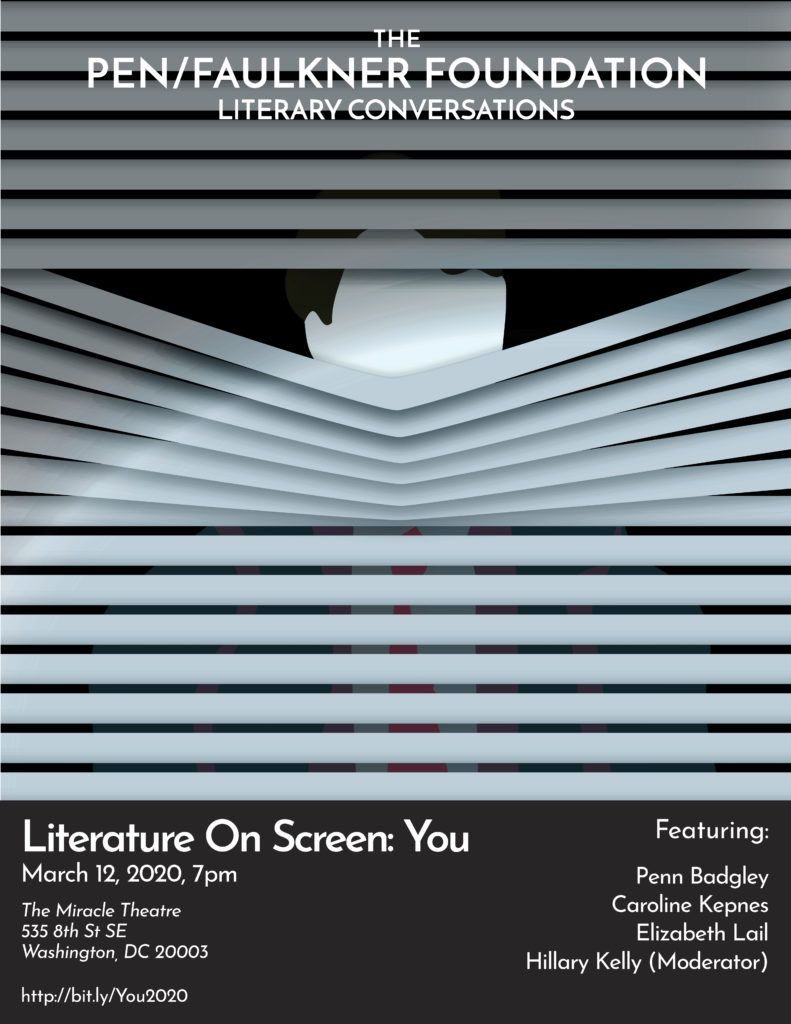 Thursday, March 12, 2020 at 7:00pm
The Miracle Theatre (535 8th Street SE)
Tickets & More Information
It is with great sadness that we inform you that this week's Literature on Screen event with Caroline Kepnes and Penn Badgley has been cancelled due to coronavirus concerns. All tickets will be refunded as soon as possible.
Please know that this decision was not made lightly, and we did everything in our power to avoid cancellation. However, the health and safety of our featured artists and you, our audience, is our highest priority. We have every intention of rescheduling this event for our 2020/2021 Season, so please stay tuned for more information.
Thank you for your understanding and we hope to continue seeing you at future PEN/Faulkner events!
Sincerely,
The PEN/Faulkner Foundation
Radical Empathy
In their powerful works of literary nonfiction, Leslie Jamison (The Empathy Exams, The Recovering) and Terese Mailhot (Heart Berries) combine personal trauma with experimental perspectives to push the boundaries of what it means to engage in "radical compassion." Moderator Jackie Lyden, whose own memoir (Daughter of the Queen of Sheba) is about growing up with a mentally ill mother, will lead a conversation about how our societal views of good and bad affect how we approach social change.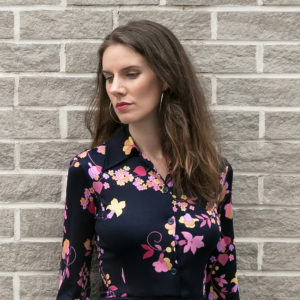 Leslie Jamison is the author of the New York Times bestsellers The Recovering and The Empathy Exams, as well as a novel, The Gin Closet, and most recently, a collection of essays called Make it Scream, Make it Burn. She is a contributing writer for the New York Times Magazine and directs the graduate nonfiction program at Columbia University.
Terese Mailhot is from Seabird Island Band. Her work has appeared in Guernica, Pacific Standard, Granta, Mother Jones, Medium, the Los Angeles Times, and "Best American Essays 2019." She is the New York Times bestselling author of "Heart Berries: A Memoir." She is the recipient of a 2019 Whiting Award. She also teaches creative writing at Purdue University.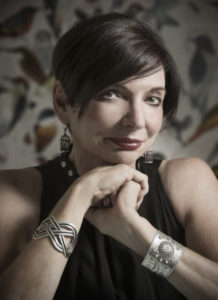 Jacki Lyden is author of the memoir, Daughter of the Queen of Sheba, which chronicles her growing up in the presence of her mother's profound and colorful mental illness in rural Wisconsin. The landmark memoir has been published in 11 foreign editions from Brazil to Japan, and is considered a classic of the genre by The New York Times and has been widely taught at universities. From 1979 until 2014, Lyden was a host, correspondent, and essayist for NPR. Since leaving the staff in 2014, she has contributed dozens of freelance pieces to NPR. She regards herself first and foremost as a storyteller and looks for the distinctive human voice everywhere. Over the years, Lyden's articles have been published in, among others, Granta, Atlantic Monthly, The New York Times and The Washington Post.
Past Events:
Wired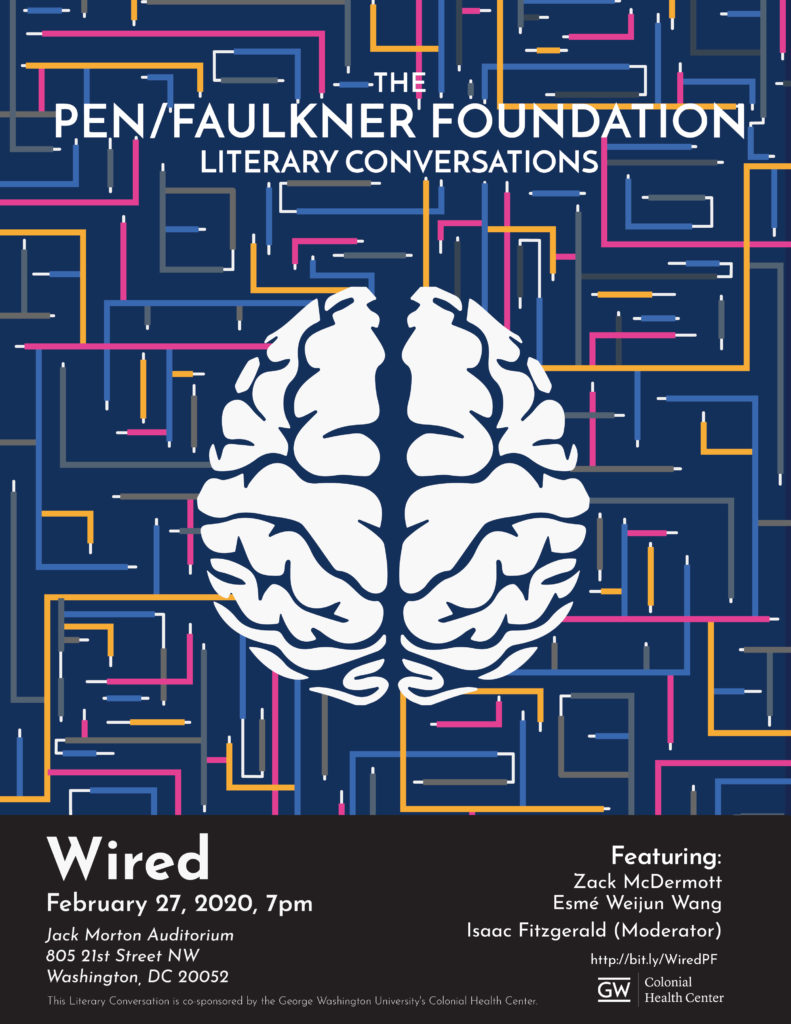 Thursday, February 27, 2020
7:00pm
Jack Morton Auditorium (805 21st Street NW)
Tickets & More Information
According to the NIMH, almost twenty percent of American adults live with a mental illness. From social anxiety and depression to bipolar disorder and schizophrenia, mental illness is becoming more prevalent in today's society and everyday dialogue.
To combat the continuous misunderstandings about this topic, authors Zack McDermott (Gorilla & The Bird) and Esmé Weijun Wang (The Collected Schizophrenias, The Border of Paradise) have relived their highs and lows in the pages of their work to not only break the stigma of mental illness, but also to humanize it. They will be joined by author and cultural critic Isaac Fitzgerald (The Rumpus, BuzzFeed Books) in this discussion of mental health and literature today.
The onstage discussion will be followed by a Q&A with the audience and a book signing. Books will be available for sale.
This event is co-sponsored by GWU's Colonial Health Center as part of the PEN/Faulkner Foundation's Literary Conversations series.
Check back soon for the rest of our Spring 2020 season! We've got more exciting events in store and can't wait to tell you about them!
Fall 2019 Season
Words & Pictures
Wednesday, October 9, 2019
7:00 PM
Penn Social (801 E Street NW)
Tickets and more information

Unincarcerated

Thursday, November 27th, 2019
7:00 PM
True Reformer Building (1200 U Street NW)
Tickets & more information