What are Literary Conversations?
PEN/Faulkner's public programming events are called Literary Conversations, because we believe the best way to understand and appreciate a subject is to dive into a conversation about it. We bring together the most highly acclaimed established and emerging writers from all over the country to engage in the most significant literary and societal conversations of the moment.
Reading is often an individual and private experience. Even so, it can still challenge us, and any preconceived notions we may hold, by putting us into someone else's shoes. A book has the power to make us feel like we are living someone else's life, feeling what they feel, making their decisions. At a time when people seem more divided than ever, literature has the ability to challenge our perception of what is going on in the world around us. At our events, we seek to connect these often individually-experienced books back to the real-life people who wrote them, and in doing so, create a community that translates those private lessons we all learn through reading into the world we share.
Check out what we've got coming up below and we hope to see you soon!
This year, PEN/Faulkner has decided to adopt a Pay-What-You-Will model for our Literary Conversations to ensure that they remain accessible to all audiences. If you're able to, please consider supporting us and our literary programming by making a donation.
The 2020-2021 PEN/Faulkner Literary Conversations
Virtual Fall 2020 Season
Escape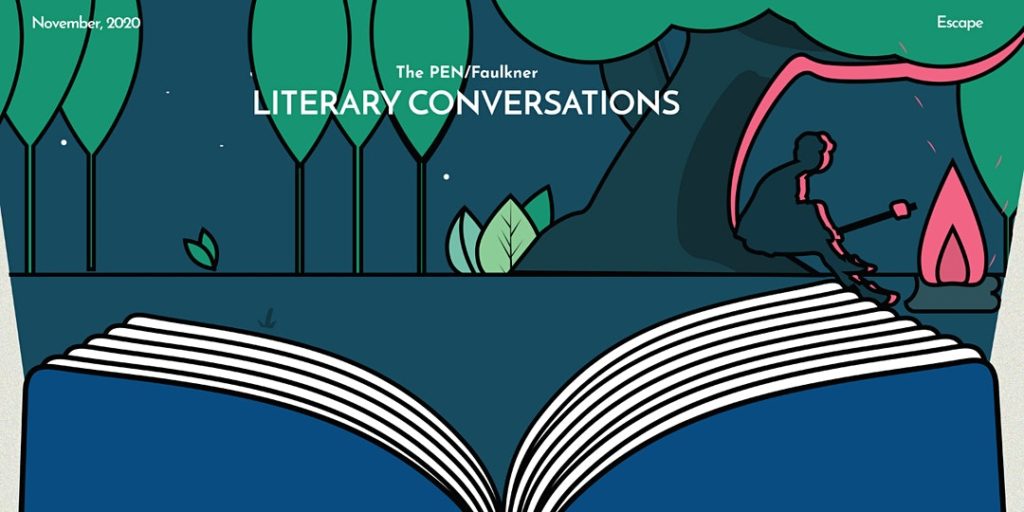 Monday, November 23, 2020 at 7:00 pm EDT
Tickets & More Information
With everything that has been thrown at us this year, people are looking for ways to forget about the state of reality now more than ever. Literature provides the perfect opportunity to escape into new worlds in an attempt to cope with and understand all that happens in our own.
Don't miss this riveting Literary Conversation featuring Margaret Atwood, Rion Amilcar Scott, Nisi Shawl, and moderator Morgan Jerkins!
We are proud to partner with Politics & Prose as our exclusive bookseller for this event. You can find all our featured authors' books on the Politics & Prose website!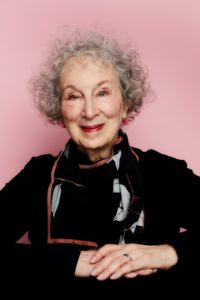 Margaret Atwood, whose work has been published in more than forty-five countries, is the author of more than fifty books of fiction, poetry, critical essays, and graphic novels. In addition to The Handmaid's Tale, now an award-winning TV series, her novels include Cat's Eye, short-listed for the 1989 Booker Prize; Alias Grace, which won the Giller Prize in Canada and the Premio Mondello in Italy; The Blind Assassin, winner of the 2000 Booker Prize; The MaddAddam Trilogy; The Heart Goes Last; and Hag-Seed. She is the recipient of numerous awards, including the Peace Prize of the German Book Trade, the Franz Kafka International Literary Prize, the PEN Center USA Lifetime Achievement Award, and the Los Angeles Time's Innovator Award. In 2019 she was made a member of the Order of the Companions of Honour for services to literature. In 2019, The Testaments won the Booker Prize and was longlisted for The Giller Prize. She lives in Toronto.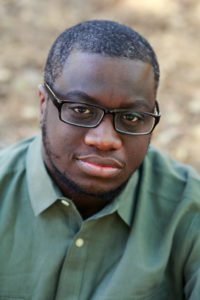 Rion Amilcar Scott is the author of the story collection, The World Doesn't Require You (Norton/Liveright, August 2019), a finalist for the PEN/Jean Stein Book Award and winner of the 2020 Towson Prize for Literature. His debut story collection, Insurrections (University Press of Kentucky, 2016), was awarded the 2017 PEN/Bingham Prize for Debut Fiction and the 2017 Hillsdale Award from the Fellowship of Southern Writers. His work has been published in places such as The New Yorker, The Kenyon Review, Crab Orchard Review, Best Small Fictions 2020 and The Rumpus, among others. His story, "Shape-ups at Delilah's" was published in Best American Science Fiction and Fantasy 2020. He was raised in Silver Spring, Maryland and earned an MFA from George Mason University where he won the Mary Roberts Rinehart award, a Completion Fellowship and an Alumni Exemplar Award. He has received fellowships from Bread Loaf Writing Conference, Kimbilio and the Colgate Writing Conference as well as a 2019 Maryland Individual Artist Award. Presently he teaches Creative Writing at the University of Maryland.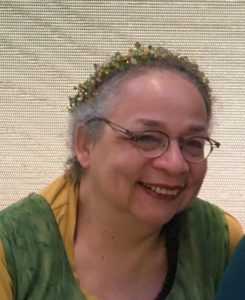 Nisi Shawl is the author of the 2016 Nebula Award finalist Everfair, an alternate history set in the nineteenth and twentieth century Congo, and of the Tiptree Award-winning story collection Filter House, praised by Ursula K. Le Guin as "superbly written" and by Samuel R. Delany as "brilliant." Shawl is also known for Writing the Other: A Practical Approach, their acclaimed text on inclusive representation in imaginative fiction, and for editing numerous anthologies, including the 2019 multiple-award-winner New Suns: Original Speculative Fiction by People of Color. These days they're drafting a sequel to Everfair, writing a short story based on a song composed by Jimi Hendrix, and taking their cat for long, relaxing walks around Lake Washington.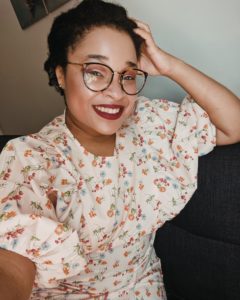 Morgan Jerkins is the New York Times bestselling author of This Will Be My Undoing: Living at the Intersection of Black, Female, and Feminist in (White) America, which was longlisted for PEN/Diamonstein-Spielvogel Award for the Art of the Essay and a Barnes & Noble Discover Pick, and Wandering In Strange Lands: A Daughter of the Great Migration Reclaims Her Roots. Her third book, Caul Baby: A Novel, is forthcoming from Harper Books in April 2021.
Past Events:
Fall 2020 Season
Virus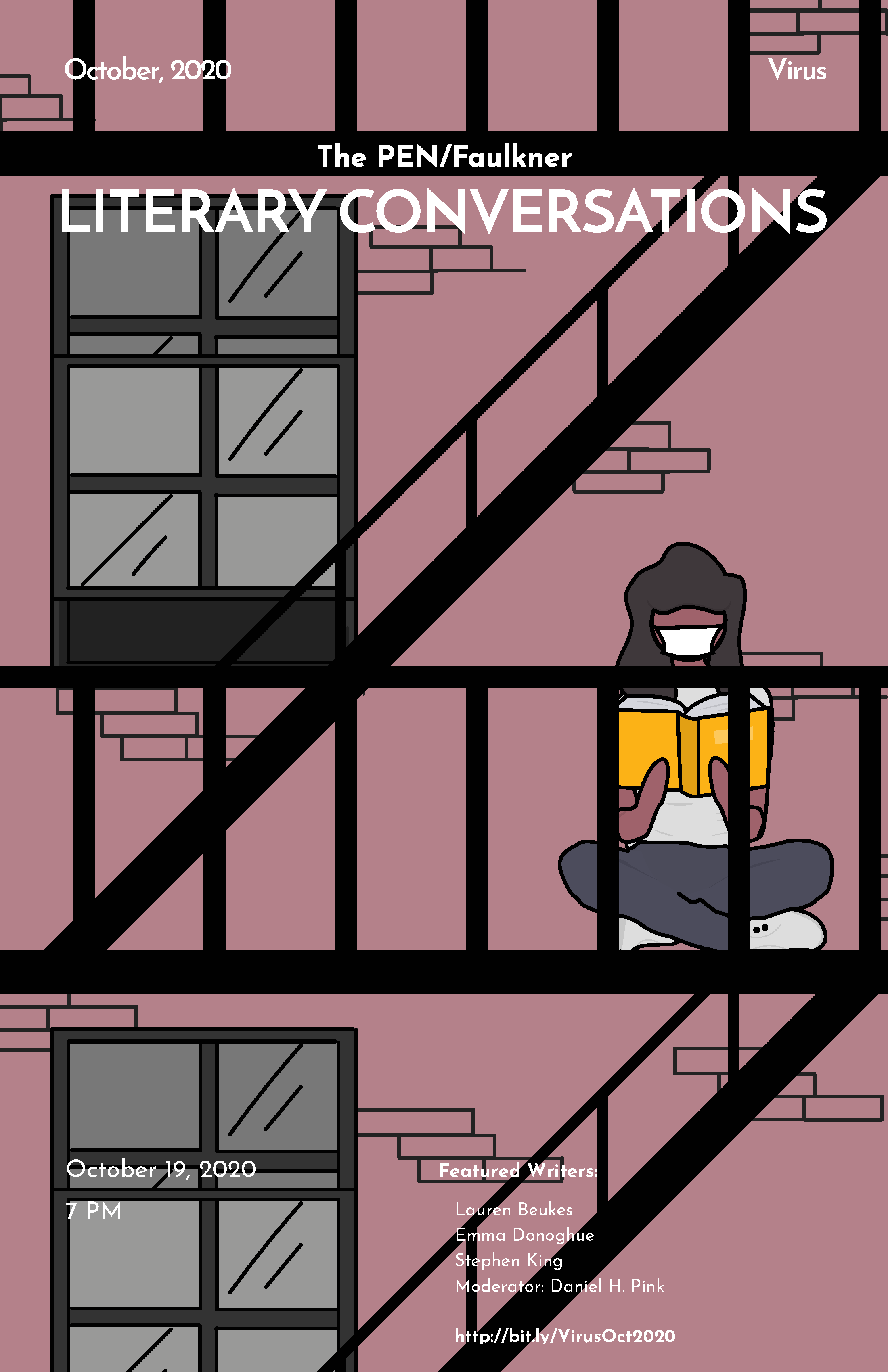 Monday, October 19, 2020 at 7:00 pm EDT
Tickets & More Information
The COVID-19 pandemic has completely changed the way we live our lives. It has also shown us our weak points and failures as a society. This Literary Conversation will feature authors who, in their work, have explored viruses and pandemics as well as the effects of those on human nature.
You won't want to miss this fascinating and especially relevant conversation featuring literary powerhouses Stephen King (The Stand), Lauren Beukes (Afterland), and Emma Donoghue (The Pull of the Stars). They will be joined by moderator and author Daniel H. Pink.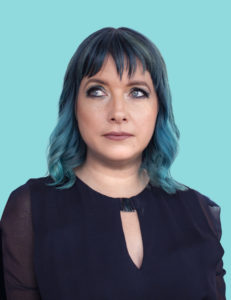 Lauren Beukes writes novels, comics and screenplays. She's the author of the critically acclaimed international bestseller Broken Monsters, as well as The Shining Girls, about a time traveling serial killer, Zoo City, a phantasmagorical Joburg noir and winner of the 2011 Arthur C. Clarke Award, and the neo-political thriller Moxyland. She worked as a journalist and as show runner on one of South Africa's biggest animated TV shows, directed an award-winning documentary and wrote the New York Times bestselling graphic novel, Fairest: The Hidden Kingdom. She lives in Cape Town, South Africa.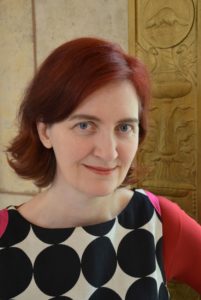 Born in Dublin in 1969, Emma Donoghue is an Irish emigrant twice over: she spent eight years in Cambridge doing a PhD in eighteenth-century literature before moving to London, Ontario, where she lives with her partner and their two children. She also migrates between genres, writing literary history, biography, stage and radio plays, as well as fairy tales and short stories. She is best known for her novels, which range from the historical (Slammerkin, Life Mask, Landing, The Sealed Letter) to the contemporary (Stir-Fry, Hood, Landing). Her international bestseller Room was a New York Times Best Book of 2010 and was a finalist for the Man Booker, Commonwealth, and Orange Prizes.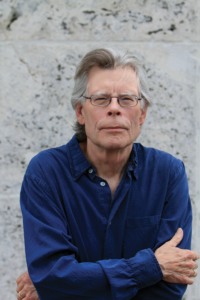 Stephen Edwin King was born in Portland, Maine in 1947, the second son of Donald and Nellie Ruth Pillsbury King. After his parents separated when Stephen was a toddler, he and his older brother, David, were raised by his mother. Parts of his childhood were spent in Fort Wayne, Indiana, where his father's family was at the time, and in Stratford, Connecticut. When Stephen was eleven, his mother brought her children back to Durham, Maine, for good. Her parents, Guy and Nellie Pillsbury, had become incapacitated with old age, and Ruth King was persuaded by her sisters to take over the physical care of the elderly couple. Other family members provided a small house in Durham and financial support. After Stephen's grandparents passed away, Mrs. King found work in the kitchens of Pineland, a nearby residential facility for the mentally challenged.
Stephen attended the grammar school in Durham and then Lisbon Falls High School, graduating in 1966. From his sophomore year at the University of Maine at Orono, he wrote a weekly column for the school newspaper, THE MAINE CAMPUS. He was also active in student politics, serving as a member of the Student Senate. He came to support the anti-war movement on the Orono campus, arriving at his stance from a conservative view that the war in Vietnam was unconstitutional. He graduated from the University of Maine at Orono in 1970, with a B.A. in English and qualified to teach on the high school level. A draft board examination immediately post-graduation found him 4-F on grounds of high blood pressure, limited vision, flat feet, and punctured eardrums.
He and Tabitha Spruce married in January of 1971. He met Tabitha in the stacks of the Fogler Library at the University of Maine at Orono, where they both worked as students. As Stephen was unable to find placement as a teacher immediately, the Kings lived on his earnings as a laborer at an industrial laundry, and her student loan and savings, with an occasional boost from a short story sale to men's magazines.
Stephen made his first professional short story sale ("The Glass Floor") to Startling Mystery Stories in 1967. Throughout the early years of his marriage, he continued to sell stories to men's magazines. Many of these were later gathered into the Night Shift collection or appeared in other anthologies.
In the fall of 1971, Stephen began teaching high school English classes at Hampden Academy, the public high school in Hampden, Maine. Writing in the evenings and on the weekends, he continued to produce short stories and to work on novels.
In the spring of 1973, Doubleday & Co. accepted the novel Carrie for publication. On Mother's Day of that year, Stephen learned from his new editor at Doubleday, Bill Thompson, that a major paperback sale would provide him with the means to leave teaching and write full-time.
At the end of the summer of 1973, the Kings moved their growing family to southern Maine because of Stephen's mother's failing health. Renting a summer home on Sebago Lake in North Windham for the winter, Stephen wrote his next-published novel, originally titled Second Coming and then Jerusalem's Lot, before it became Salem's Lot, in a small room in the garage. During this period, Stephen's mother died of cancer, at the age of 59.
Carrie was published in the spring of 1974. That same fall, the Kings left Maine for Boulder, Colorado. They lived there for a little less than a year, during which Stephen wrote The Shining, set in Colorado. Returning to Maine in the summer of 1975, the Kings purchased a home in the Lakes Region of western Maine. At that house, Stephen finished writing The Stand, much of which also is set in Boulder. The Dead Zone was also written in Bridgton.
In 1977, the Kings spent three months of a projected year-long stay in England, cut the sojourn short and returned home in mid-December, purchasing a new home in Center Lovell, Maine. After living there one summer, the Kings moved north to Orrington, near Bangor, so that Stephen could teach creative writing at the University of Maine at Orono. The Kings returned to Center Lovell in the spring of 1979. In 1980, the Kings purchased a second home in Bangor, retaining the Center Lovell house as a summer home.
Stephen and Tabitha now spend winters in Florida and the remainder of the year at their Bangor and Center Lovell homes.
The Kings have three children: Naomi Rachel, Joe Hill and Owen Phillip, and four grandchildren.
Stephen is of Scots-Irish ancestry, stands 6'4″ and weighs about 200 pounds. He is blue-eyed, fair-skinned, and has thick, black hair, with a frost of white most noticeable in his beard, which he sometimes wears between the end of the World Series and the opening of baseball spring training in Florida. Occasionally he wears a moustache in other seasons. He has worn glasses since he was a child.
He has put some of his college dramatic society experience to use doing cameos in several of the film adaptations of his works as well as a bit part in a George Romero picture, "Knightriders." Joe Hill King also appeared in "Creepshow," which was released in 1982. Stephen made his directorial debut, as well as writing the screenplay, for the movie "Maximum Overdrive" (an adaptation of his short story "Trucks") in 1985.
Stephen and Tabitha provide scholarships for local high school students and contribute to many other local and national charities.
Stephen is the 2003 recipient of The National Book Foundation Medal for Distinguished Contribution to American Letters and the 2014 National Medal of Arts.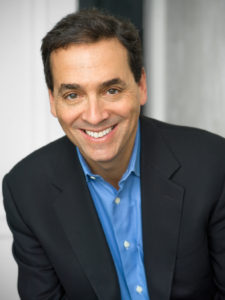 Daniel H. Pink is the author of six provocative books about business and human behavior. His books include the long-running New York Times bestsellers When and A Whole New Mind – as well as the #1 New York Times bestsellers Drive and To Sell is Human. Dan's books have won multiple awards, have been translated into 41 languages, and have sold more than three million copies. He lives in Washington, DC, with his family.
Literature on Screen: You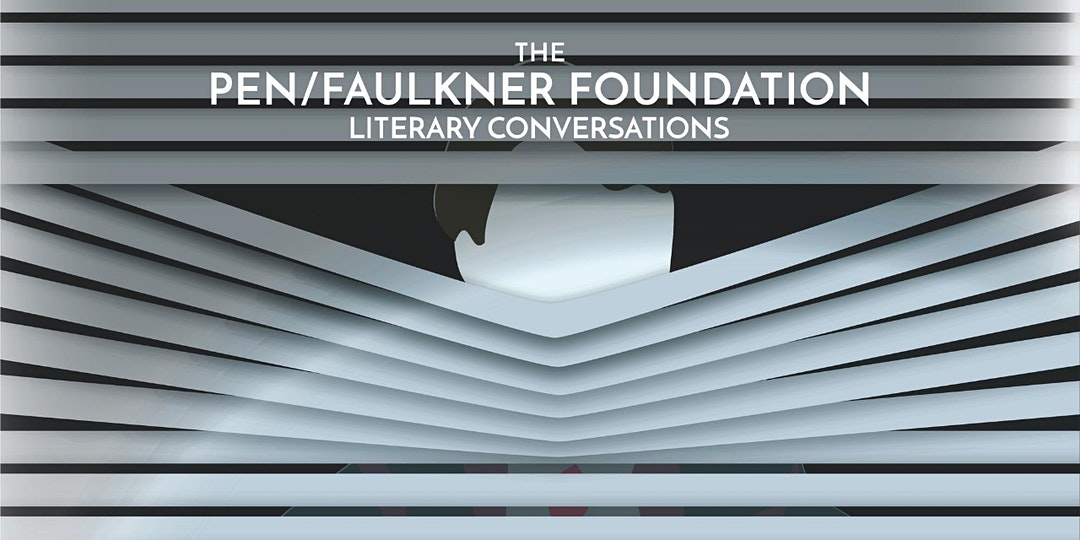 Wednesday, September 23, 2020 at 7:00 pm EDT
Click here to watch the recording of this event
Literature on Screen is a mini-series within PEN/Faulkner's Literary Conversations program in which we feature authors whose work has been adapted into a film or TV series. This third installment will feature Caroline Kepnes, author of the best-selling book turned hit Netflix series, You. Caroline will be in conversation with Penn Badgley, actor and star of the TV adaptation, and moderator Chris Klimek (NPR, Washington Post) to discuss the translation of her books to the hit Netflix series, as well as the modernization of stalking in the digital age that takes place in her novels.
This unique Literary Conversation will feature a reading from the novel as well as clips from the show and will be followed by a Q&A with the audience.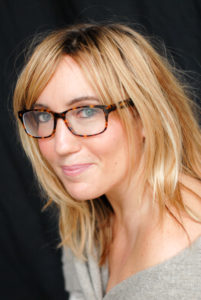 Caroline Kepnes is the New York Times Bestselling author of You, Hidden Bodies, and Providence. You has been translated into twenty-nine languages. The hit Netflix series "You" is an adaptation of her first two novels. Caroline was born and raised on Cape Cod, Massachusetts. When she was in high school, Sassy Magazine gave her short story an Honorable Mention in their Fabulous Fiction Contest. They also gave her a Smith Corona typewriter. After graduating from Brown University, Caroline continued writing short stories (on her computer, sorry typewriter) while embarking on a career in pop culture journalism, first at Tiger Beat, then at Entertainment Weekly. She also worked as a TV writer on "7th Heaven" and "The Secret Life of the American Teenager." Caroline now lives in a quaint neighborhood in Los Angeles and she goes home to Cape Cod every chance she gets. She is currently writing two more Joe Goldberg books for Random House.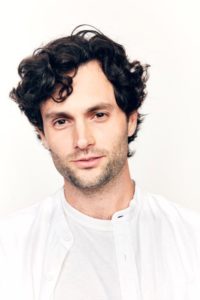 Penn Badgley stars as Joe Goldberg in Netflix's thriller series, YOU, based on Caroline Kepnes' best-selling novel of the same name.
Badgley was last seen on the big screen in Greetings from Tim Buckley, for which he won the highly sought-after role to star as musician Jeff Buckley. In 2011, he appeared in the critically acclaimed Margin Call, a thriller based on the events surrounding the country's financial collapse, also starring Kevin Spacey, Stanley Tucci, Paul Bettany, Jeremy Irons, Zachary Quinto and Simon Baker. For their work in the film, Badgley and his cast mates received the Robert Altman "Ensemble Cast Award" at the Independent Spirit Awards. Badgley will appear in Michael Almereyda's Shakespeare adaptation of Cymbeline, opposite Milla Jovovich, Ethan Hawke and Ed Harris.
Badgley's other film credits include Sony's hit comedy Easy A, the dramatic thriller The Stepfather, Forever Strong, Parts Per Billion, and John Tucker Must Die.
Badgley starred as Dan Humphrey in The CW's hit drama series, Gossip Girl, from Josh Schwartz and Stephanie Savage, based on the tremendously popular book series about privileged teenagers who attend an elite private school in New York City. Badgley's other television credits include the short-lived, Do Over, which was his first starring role at the age of 15.
Badgley currently resides in New York.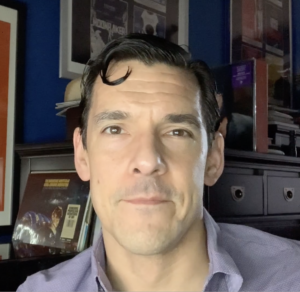 Chris Klimek is a journalist and critic whose work appears in the Washington City Paper, on National Public Radio, and in the Washington Post. He is an occasional panelist on NPR's Pop Culture Happy Hour Podcast. He was a 2009 NEA Institute Fellow, and an AltWeekly Awards finalist in the category of Arts Criticism in 2012 and 2017.
In 2015, he was selected as a Critic Fellow for the Eugene O'Neill Theatre Center's National Critics Institute. Before the pandemic, he taught twice-weekly boxing classes, an occupation to which he hopes to return.
Spring 2020 Season
Wired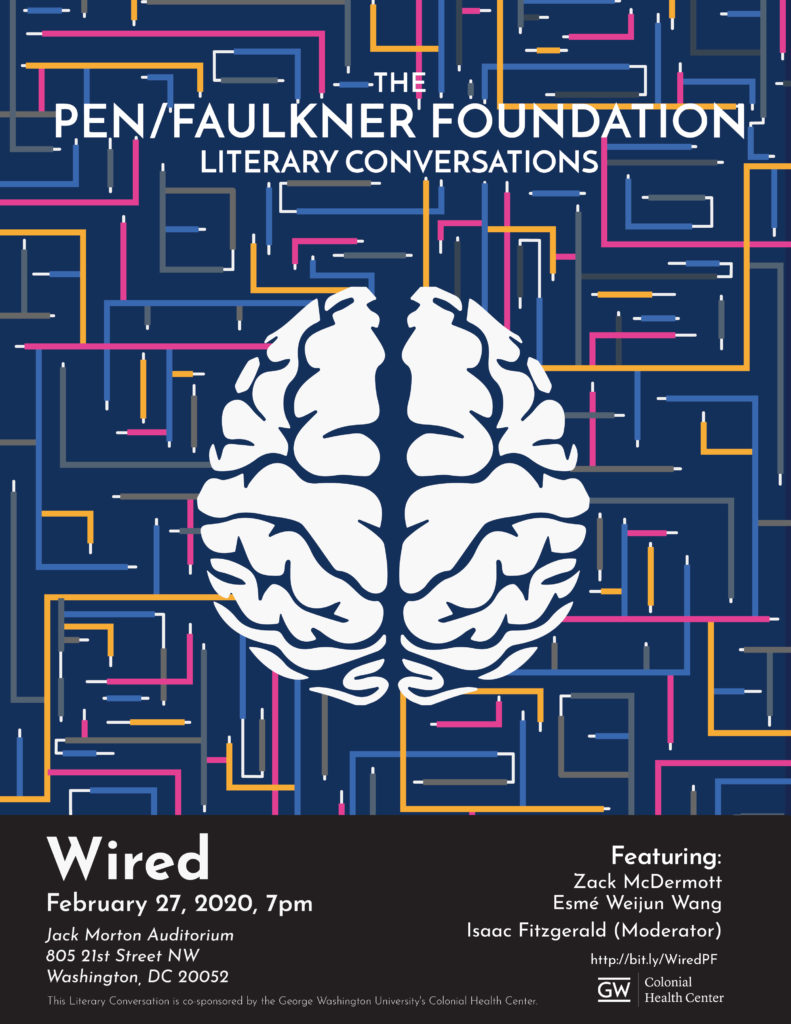 Thursday, February 27, 2020
7:00 pm
Jack Morton Auditorium (805 21st Street NW)
Tickets & More Information
Fall 2019 Season
Words & Pictures
Wednesday, October 9, 2019
7:00 pm
Penn Social (801 E Street NW)
Tickets & More Information
Unincarcerated

Thursday, November 27th, 2019
7:00 pm
True Reformer Building (1200 U Street NW)
Tickets & More Information