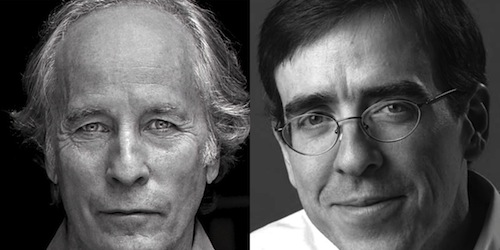 Episode 29 features our April 10th event: The Heart of Things Human: An Evening with Richard Ford. The author was joined onstage at the Lutheran Church of the Reformation in Washington, DC by the Washington Post's Ron Charles for an evening of discussion about Ford's life and work. Ford read from his forthcoming work Let Me Be Frank With You, in which the author returns to the story of Frank Bascombe, the protagonist of three previous novels.
Richard Ford has published seven novels and four collections of stories, including The Sportswriter, Independence Day, A Multitude of Sins and, most recently, Canada. Independence Day was awarded the Pulitzer Prize and the PEN/Faulkner Award for Fiction, the first time the same book had won both prizes. Richard Ford lives in Maine with his wife, Kristina Ford.
Ron Charles (moderator) is the deputy editor of the Washington Post's book section and a weekly fiction critic. Before coming to the Post, he was the Books Editor at the Christian Science Monitor. His reviews have won the National Book Critics Circle Award for best criticism and 1st place for Arts & Entertainment Commentary from the Society for Features Journalism. He and his wife, an English teacher, live in Bethesda, Md.
Podcast: Play in new window | Download ()