Hill Center / PEN/Faulkner Literary Reading Series:
Susan Richards Shreve & Nicole Idar
Sunday, March 3, 2013
4 p.m. — 6 p.m.
Hill Center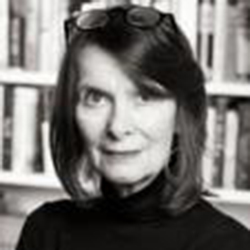 About the Series:
For years, the PEN/Faulkner Foundation has hosted an acclaimed reading series featuring nationally known authors at the Folger Shakespeare Library. With the launch of Hill Center/PEN/Faulkner Literary Reading Series last December, PEN/Faulkner expands and diversifies its literary programming by featuring established and emerging local authors at Hill Center.
Hill Center serves as a vibrant home for culture, education, and city life on Capitol Hill. Located at the rehabilitated Old Naval Hospital, the historic Civil War-era facility features an array of beautiful, light-filled rooms that retain historic detail with modern amenities, including high-tech audiovisual capabilities, accessibility, and environmentally-friendly construction. 
About the Authors:
Susan Richards Shreve is the author of fourteen novels, most recently You Are the Love of My Life and A Student of Living Things. She has written twenty-eight books for children. Shreve is the founder of the Master of Fine Arts Degree at George Mason University where she is a Professor of English, and a former President and present Co-Chairman of the PEN/Faulkner Foundation. Among other honors and awards, she has been a Guggenheim Fellow, an NEA fellow, and a Jenny McKean Moore Fellow.
Emerging writer Nicole Idar grew up in Kuala Lumpur, Malaysia. Her stories have appeared in World Literature Today, Rattapallax, and The New Ohio Review, where she was a finalist for the 2009 Fiction Prize. Her first published essay won a 2012 Bethesda Magazine award. She holds an MFA in Fiction from George Mason University and a bachelor's degree in English from Harvard University. In the spring she was an Associate Artist at the Atlantic Center for the Arts in Florida, and this fall, with the support of the Morris and Gwendolyn Cafritz Foundation, she will be in residence at the Virginia Center for the Creative Arts.
Full Details:
Date:
Sunday, March 3rd
4 p.m. – 6 p.m.
Location: 
Benjamin Drummond Hall
Hill Center 
921 Pennsylvania Avenue, SE
Washington, DC 20003
This event is free and open to the public, though attendees are encouraged to register here. Light refreshments will be served, and books will be available for purchase.