A Holistic Approach to Literary Education
PEN/Faulkner believes that every child, no matter their background or circumstances, should have access to rich literary opportunities. Right now, America faces a literacy crisis that affects under-resourced schools and students most, one that creates a divide between those who have access and those who don't. To achieve our goal of empowering the next generation of readers and writers, we donate culturally relevant books to students, connect them with diverse authors, and provide them with writing instruction.
We are currently offering both in-person and virtual programming for Title I schools. DC educators can email our team at education@penfaulkner.org to learn more. 
Amplifying Latinx/Hispanic voices through bilingual programming and culturally relevant storytellers and stories.
Writers in Schools
"Students were so excited the morning of the visit they were shaking! It definitely fostered community among them when they realized they were all equally excited and had similar reactions to different parts of the book. I think our LGBTQ+ students and students of color felt particularly affirmed by Mark's book and presentation."
Mary T., Middle and High School Librarian
Nuestras Voces
"I've never had students come up to me the next day and tell me they read the whole book in one night! That speaks to the power of engagement. The students who usually are not so interested in regular class were the ones that participated the most."
Cesarina P., 5th Grade Dual-Language Teacher
Writing Workshops
"I think the program made students more confident in sharing their own stories. Students and the writers closely interacted and students benefited from the direct writing support."
Anna L., High School Teacher of English Language Learners
Writers in Residence
"Ms. Lopez revealed a difficult time in her life that prevented her from being able to write, and almost all of the students were stunned that something like that could happen to an accomplished author… It was awesome for students to hear an adult speak honestly about the obstacles that they encountered on their road to becoming an author."
Elizabeth M., High School Librarian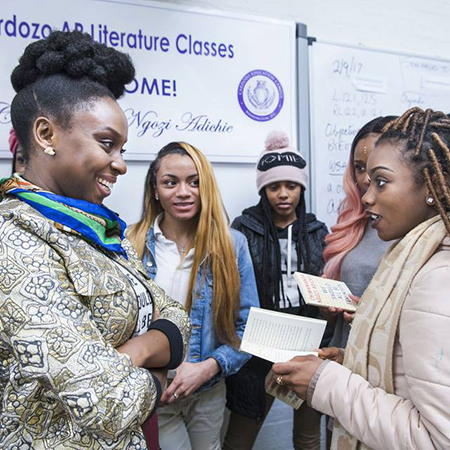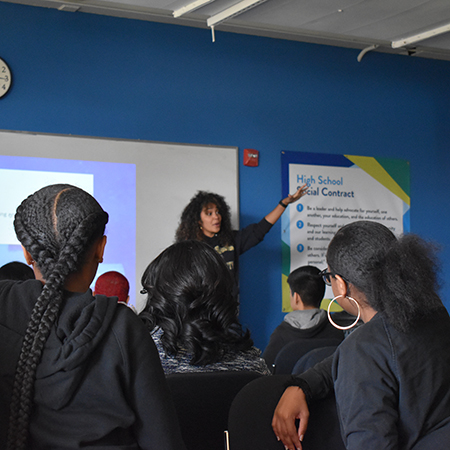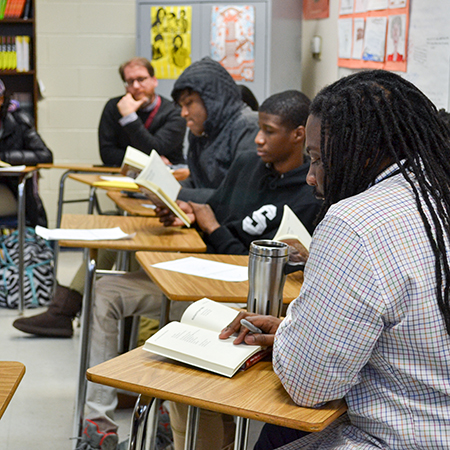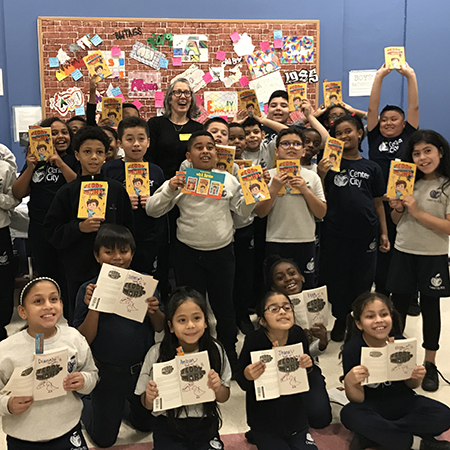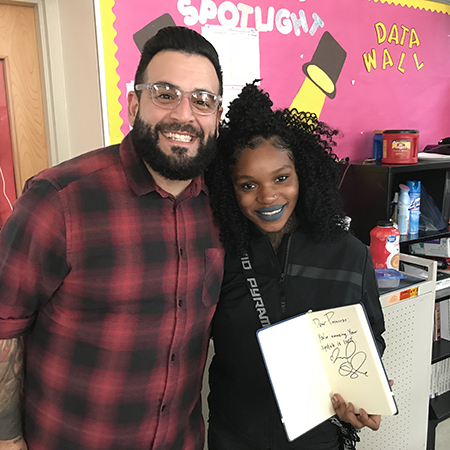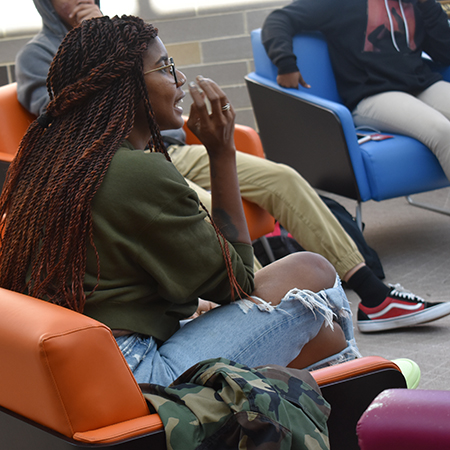 PEN/Faulkner Education Statistics
We have donated more than 20,000 books to students in the last five years through our education programs.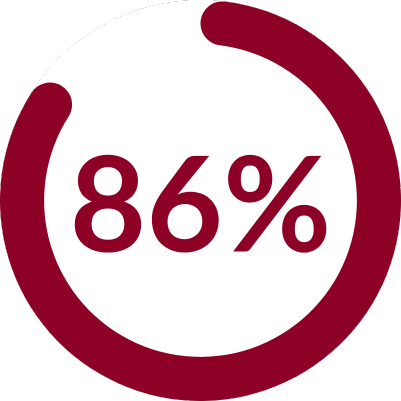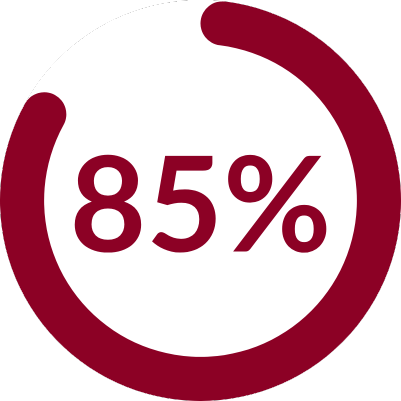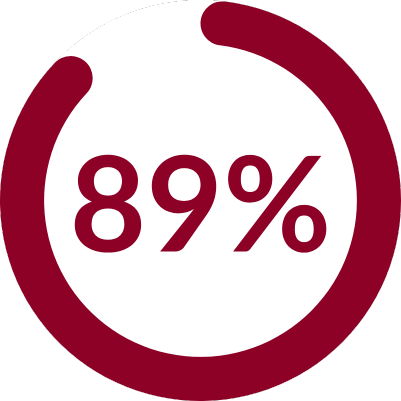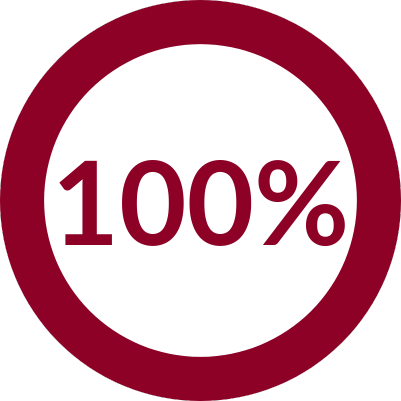 86% of students think reading and writing skills will be valuable in their future.
85% of students would like another opportunity to speak to an author.
89% of students think reading helps them understand other people's lives and perspectives.
100% of students served every year attend Title I or Targeted Assistance schools.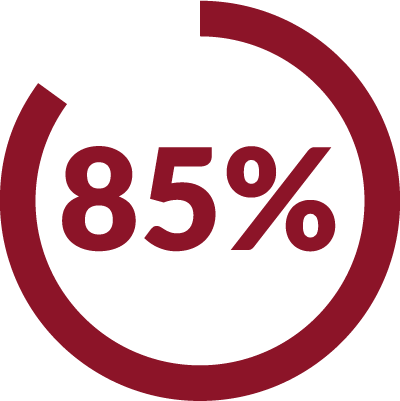 85% of students can't wait to tell others about meeting an author.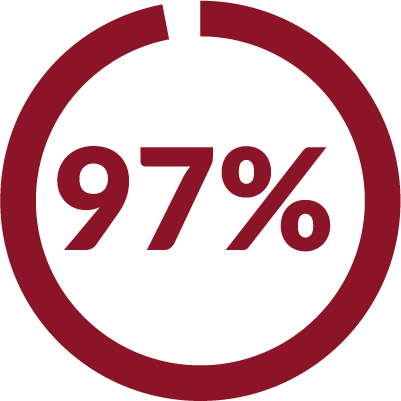 97% of educators say their students connected the donated books to their own lives.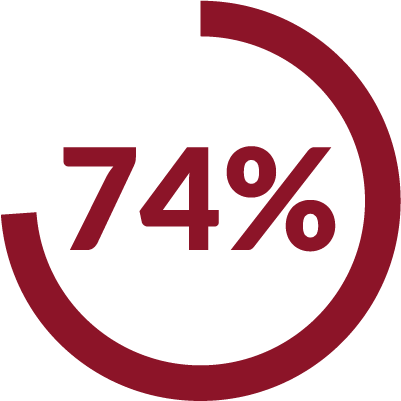 74% of students want to participate in more literary activities.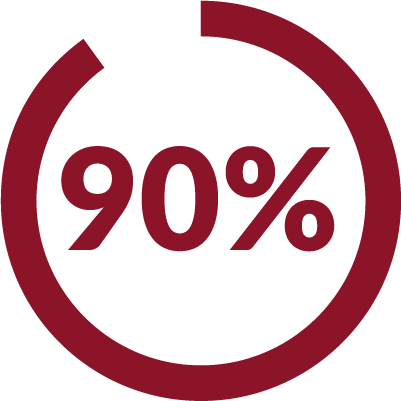 90% of students served every year attend Title I schools.
Your Support Matters
Your support makes our programs possible. Please consider a contribution. Thank you.
GIVE ONLINE
Make a secure, tax-deductible gift online
GIVE by Mail
PEN/Faulkner Foundation
6218 Georgia Avenue NW
Unit #1062
Washington, DC 20011
GIVE by Text
Text
PENFAULKNER
to 44321