Our Literary Conversations bring together highly-acclaimed writers from all over the country to discuss the urgent issues that surround their work and let literature serve as a springboard for civil discourse. Over the past 35+ years, our literary programs have featured authors reading from their work and engaging in thrilling, thought-provoking conversations.
Authors who have joined us over the years have included:
Eudora Welty, Robert Stone, Ken Kesey, Amy Tan, Louise Erdrich, Tayari Jones, Ann Patchett, Jonathan Franzen, Joan Didion, Michael Chabon, Luis Alberto Urrea, Jennifer Egan, Susan Choi, Isabel Allende, Reginald Dwayne Betts, Ta-Nehisi Coates, T.C. Boyle, Roxane Gay, Chimamanda Ngozi Adichie, Margaret Atwood, Stephen King, and Emma Donoghue, among many others.
More Literary Conversations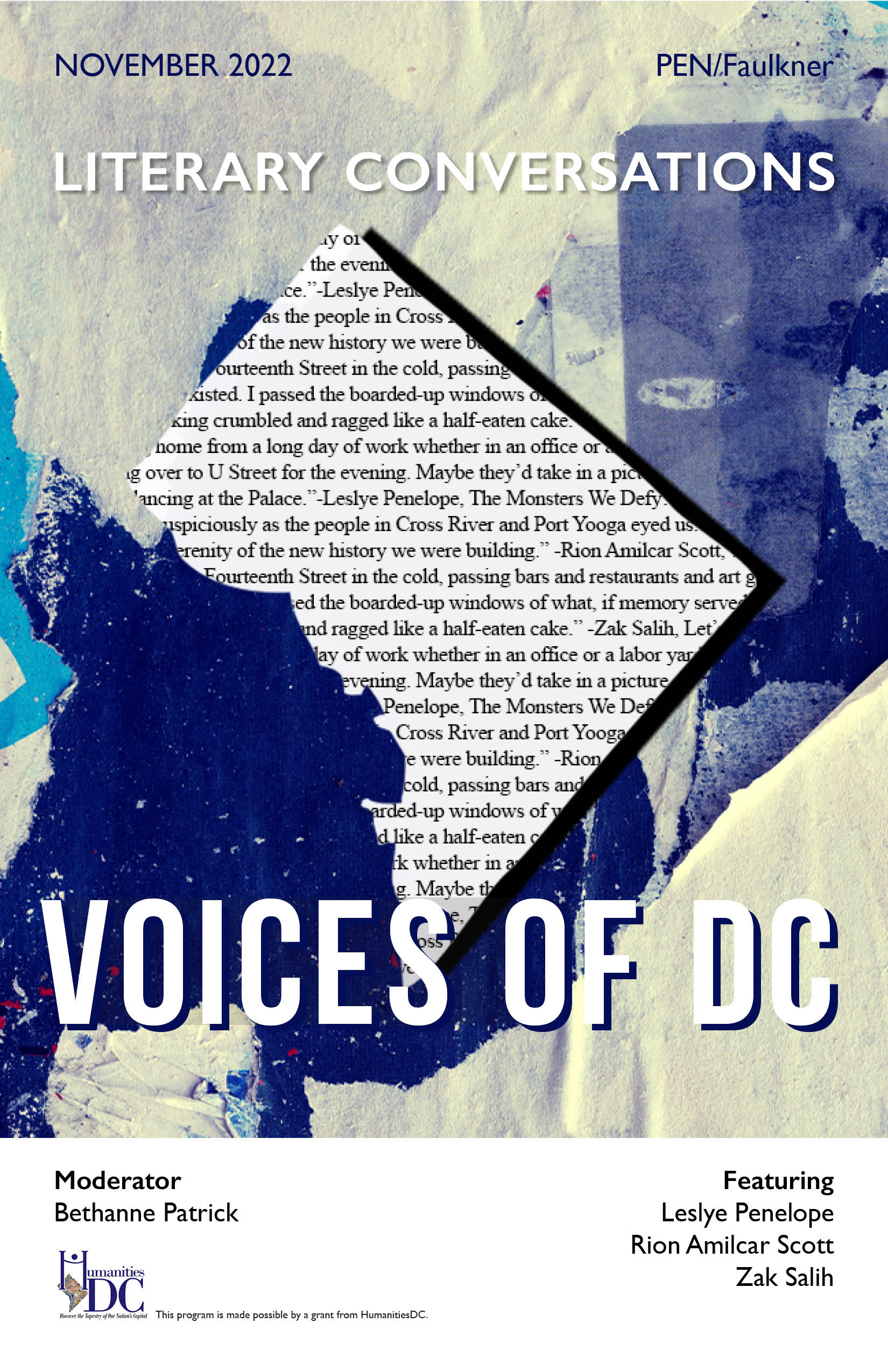 LITERARY CONVERSATIONSStorytellers have long been inspired by our city's rich past and present, elevating the voices of its citizens, exploring its landmarks and tucked-away corners, and imagining its future. We invite residents of DC to join three fantastic...
More Literary Conversations LITERARY CONVERSATIONSOur national conversation about guns is dominated by polarizing rhetoric. In literature, however, we find nuance and complex human stories about the impact of gun violence on American life. To explore those stories, please join us for GUNS, a...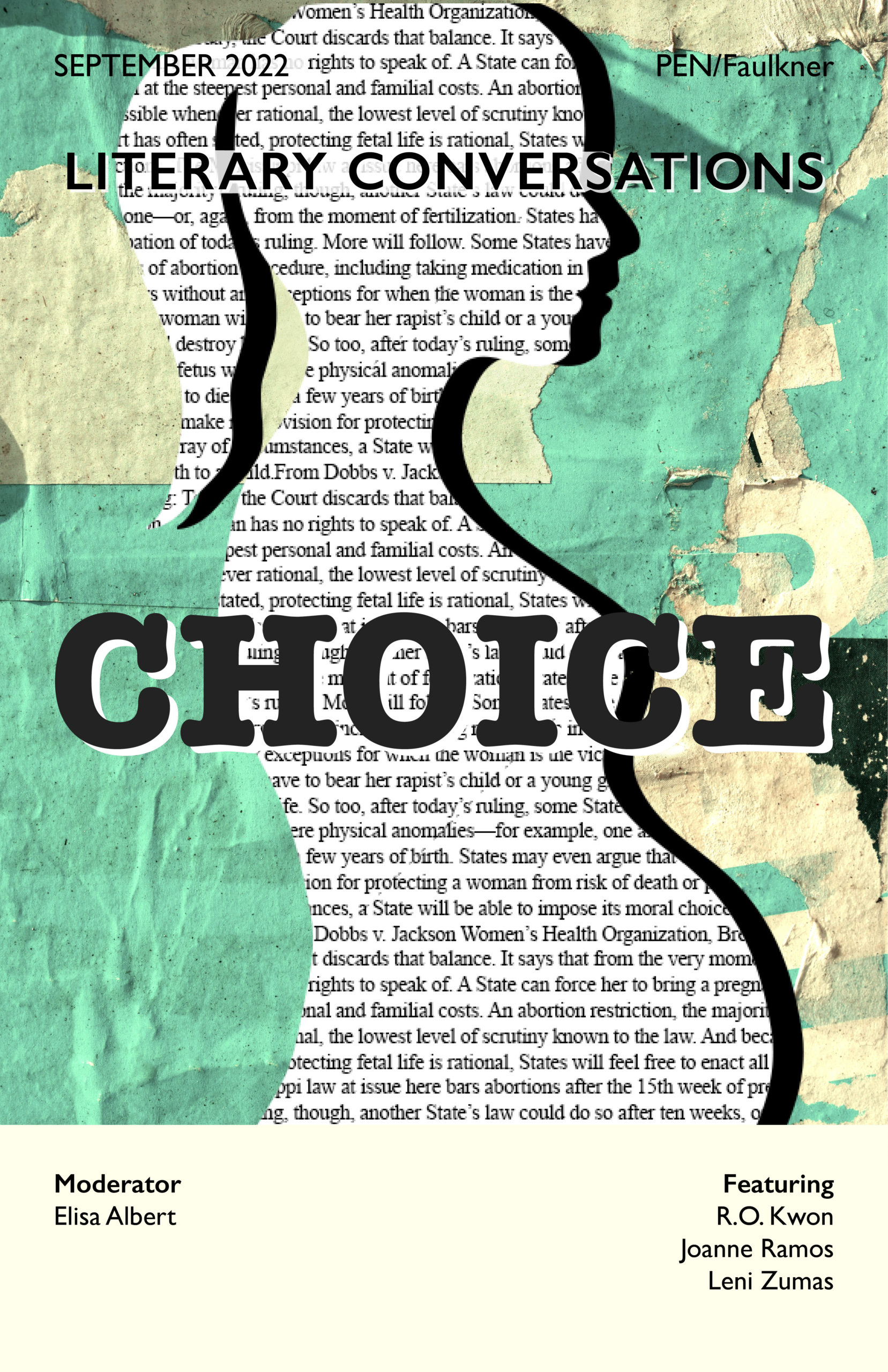 Reproductive choice is the third rail of American politics, but novelists have the power to explore the subject with an openness and curiosity so often missing from the news cycle. Join three acclaimed writers—R.O. Kwon, Joanne Ramos, and Leni Zumas—in a conversation led by moderator Elisa Albert about representations of choice, access, contraception, personal autonomy, and abortion in their work on Wednesday, September 14, at 7 pm ET.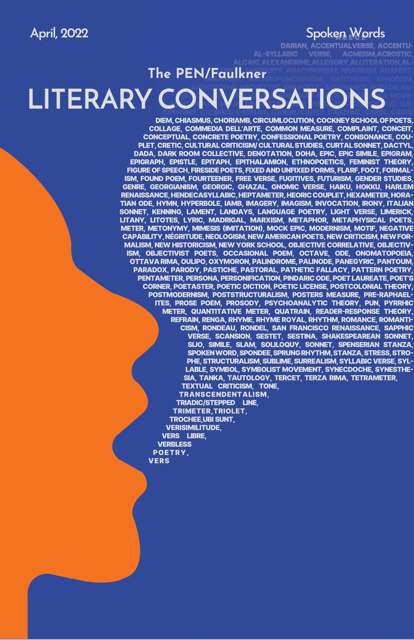 On April 14, 2022 we engaged with three critically acclaimed poets and spoken word artists Fatimah Asghar, Olivia Gatwood, Danez Smith, and moderator Nate Marshall.
This Literary Conversation included readings and performances by our featured authors and will be followed by a live Q&A with the audience. Live captioning will also be available for this event.
To make sure you never miss out on one of PEN/Faulkner's inspiring literary programs and award celebrations, sign up for our email list.