Our Literary Conversations bring together highly-acclaimed writers from all over the country to discuss the urgent issues that surround their work and let literature serve as a springboard for civil discourse. Over the past 35+ years, our literary programs have featured authors reading from their work and engaging in thrilling, thought-provoking conversations.
Authors who have joined us over the years have included:
Eudora Welty, Robert Stone, Ken Kesey, Amy Tan, Louise Erdrich, Tayari Jones, Ann Patchett, Jonathan Franzen, Joan Didion, Michael Chabon, Luis Alberto Urrea, Jennifer Egan, Susan Choi, Isabel Allende, Reginald Dwayne Betts, Ta-Nehisi Coates, T.C. Boyle, Roxane Gay, Chimamanda Ngozi Adichie, Margaret Atwood, Stephen King, and Emma Donoghue, among many others.
More Literary Conversations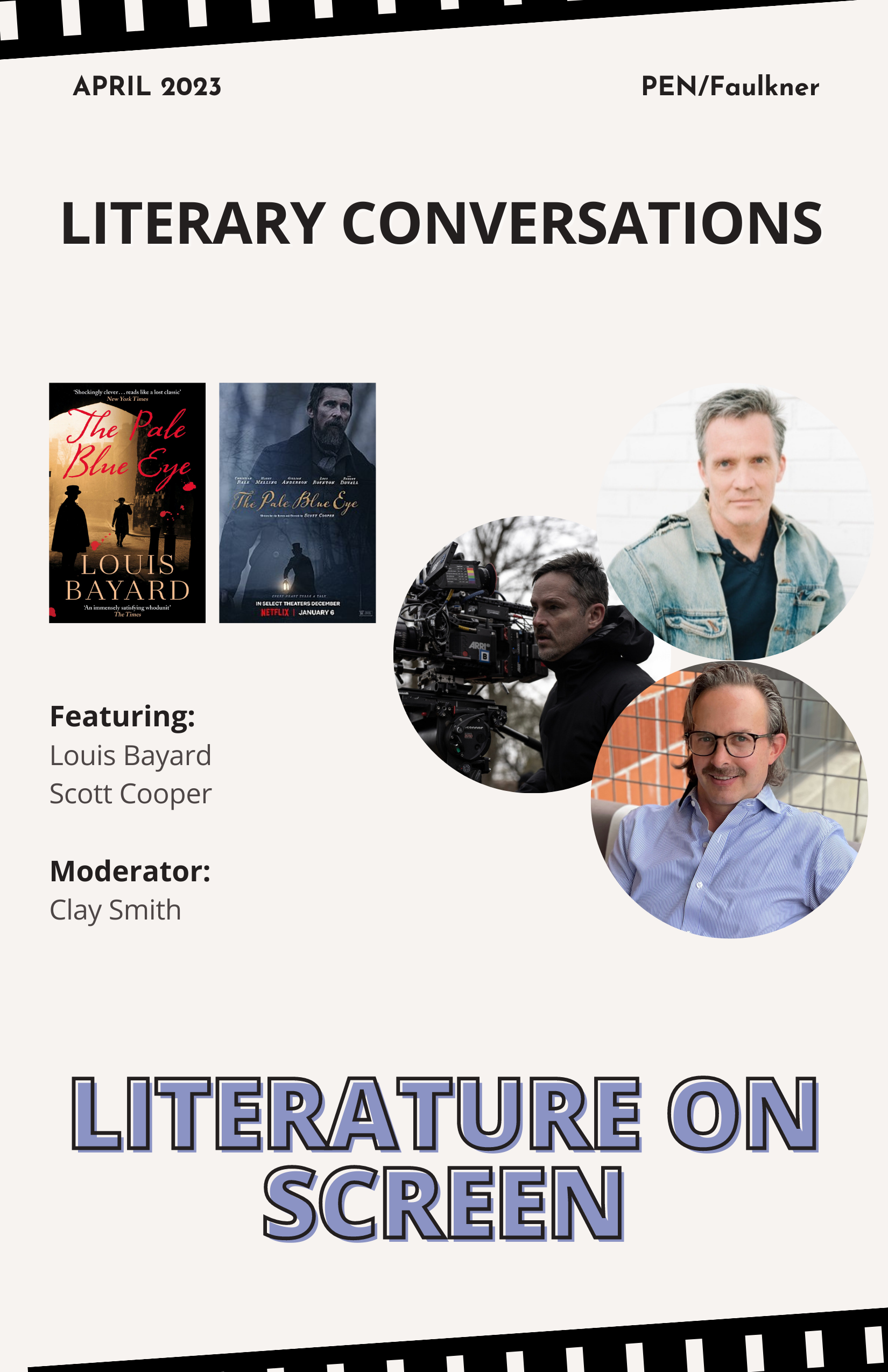 PEN/Faulkner's Literature on Screen series highlights writers whose work has been reimagined as a film or TV show. Our latest installment presents Louis Bayard's The Pale Blue Eye, a vibrant historical mystery with a young Edgar Allan Poe at its center that was adapted into a 2022 Netflix film directed by Scott Cooper. The author and director will be joined by moderator Clay Smith, the Literary Director of the Library of Congress, in a conversation exploring storytelling, craft, and the creative process. The event will feature a reading, clips from the film, and an audience Q&A.
More Literary Conversations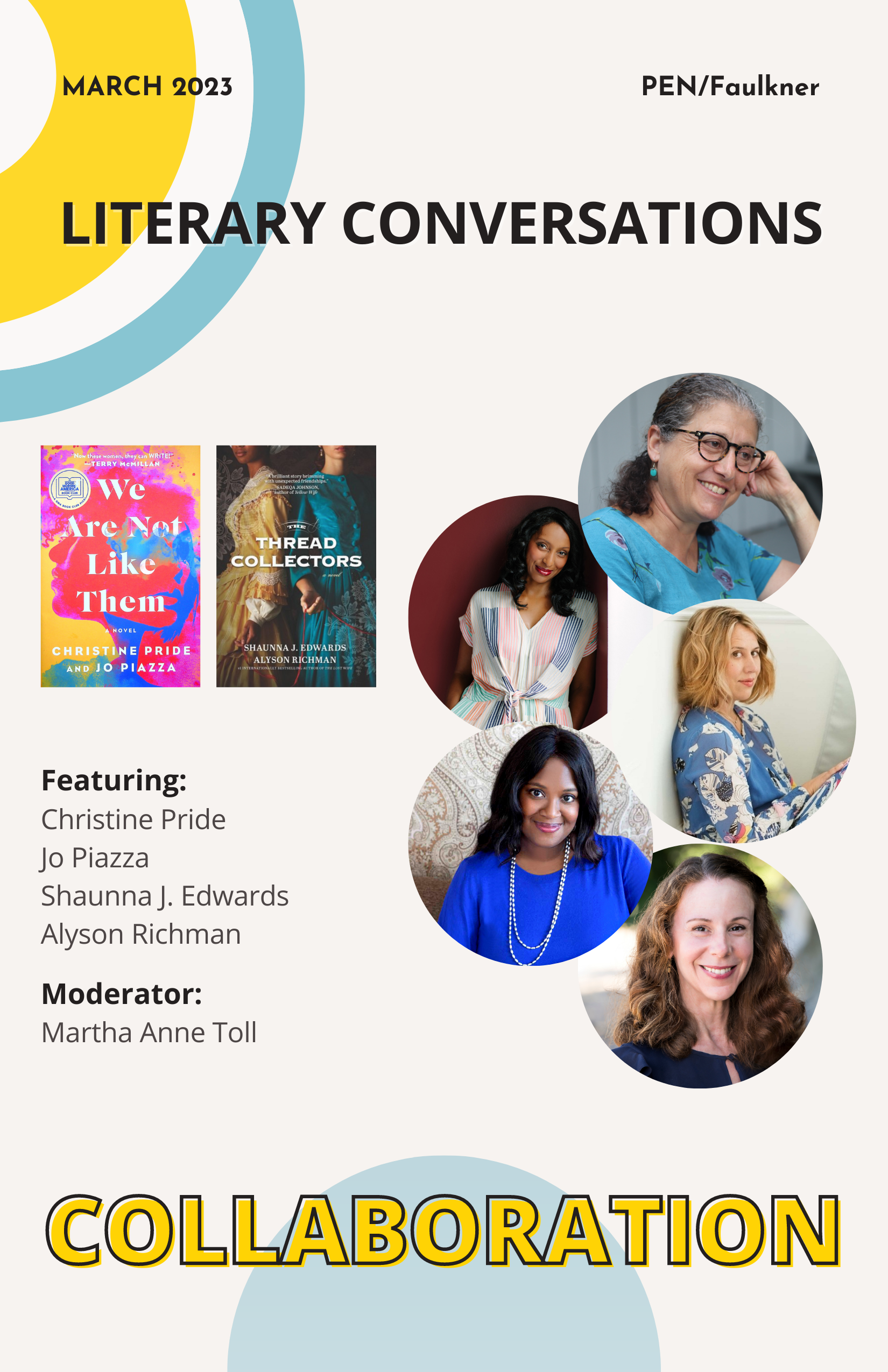 DATE | March 23, 2023 at 7 pm ET
LOCATION | Online Event
Writing a novel can be a lonely endeavor. Some authors find solace and inspiration in collaboration—partnering with a writer who brings a new perspective, a wealth of experiences, and different strengths. Join two pairs of novelists, Christine Pride and Jo Piazza (We Are Not Like Them) and Shaunna J. Edwards and Alyson Richman (The Thread Collectors), in conversation with author and critic Martha Anne Toll about the processes, tensions, and rewards of collaboration.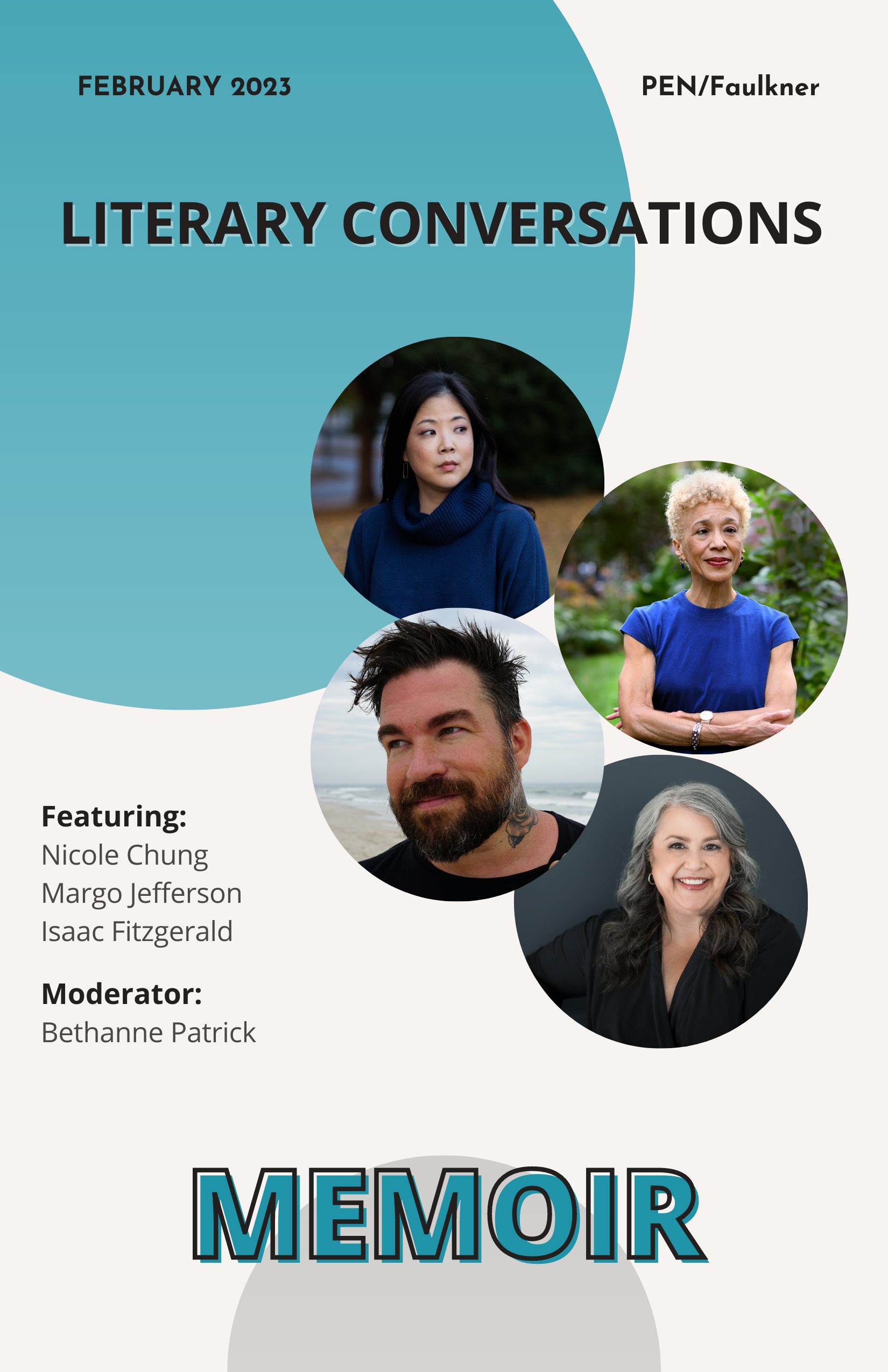 LITERARY CONVERSATIONSMemoirs open windows into lives, granting readers access to deeply personal narratives. Whether they reflect our own experiences or challenge us to engage with new ones, the best memoirs enhance and complicate our understanding of the world. Join...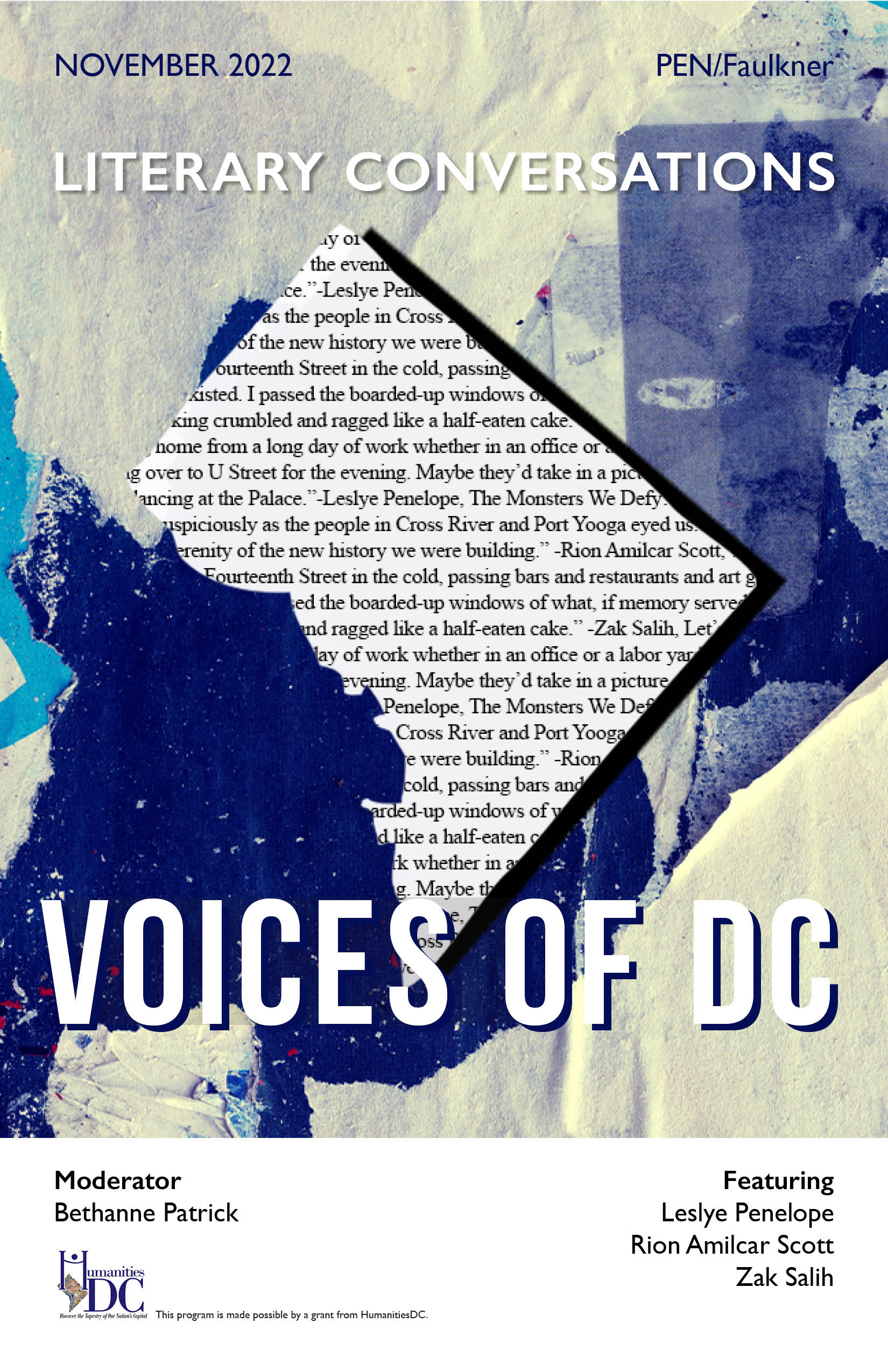 LITERARY CONVERSATIONSStorytellers have long been inspired by our city's rich past and present, elevating the voices of its citizens, exploring its landmarks and tucked-away corners, and imagining its future. We invite residents of DC to join three fantastic...
To make sure you never miss out on one of PEN/Faulkner's inspiring literary programs and award celebrations, sign up for our email list.