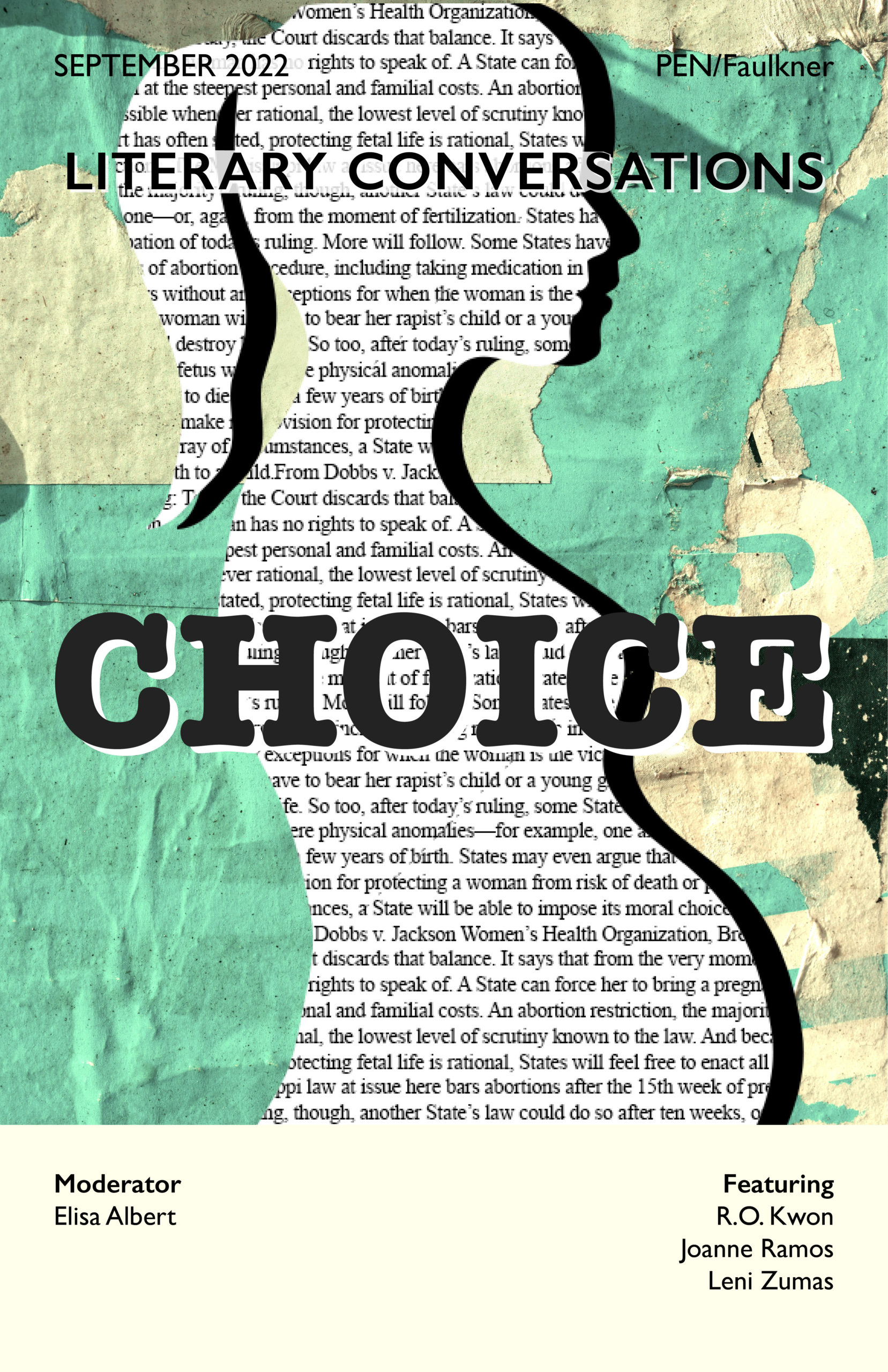 CHOICE
Reproductive choice is the third rail of American politics, but novelists have the power to explore the subject with an openness and curiosity so often missing from the news cycle. Join three acclaimed writers—R.O. Kwon, Joanne Ramos, and Leni Zumas—in a conversation led by moderator Elisa Albert about representations of choice, access, contraception, personal autonomy, and abortion in their work on Wednesday, September 14, at 7 pm ET. 

This Literary Conversation will include readings by our featured authors and will be followed by a live Q&A with the audience. Live captioning will be available.
We are proud to partner with Politics & Prose as our exclusive bookseller for this event. Buy our featured authors' books and get a 10% discount using the code SPECIAL10!
The Incendiaries by R.O. Kwon
The Farm by Joanne Ramos
Red Clocks by Leni Zumas
Human Blues by Elisa Albert
DATE | September 14, 2022 at 7:00 PM ET
LOCATION | Online Event