The PEN/Faulkner Foundation's mission is to champion the breadth and power of fiction in America. Our staff of dedicated professionals, our partner educators and authors, and our volunteers and interns all strive to honor that mission day in and day out. If you believe in the power of the written word and want to join us in ensuring that everyone has access to diverse stories, look at the ways you can be part of our team below.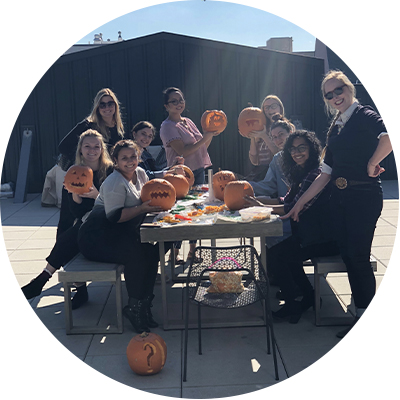 Internships
Learn more about our Literary Education Programs Assistant internship.
Current Job Openings at PEN/Faulkner
We are not hiring for any positions at this time.
PEN/Faulkner is seeking candidates to join our Education Programs team for a hands-on paid internship beginning in September 2023 for a 10-month term ending in June 2024. Spanish-speaking candidates are especially encouraged to apply. 
read more
The PEN/Faulkner Foundation is an Equal Opportunity Employer and does not discriminate against employees based on race, color, religion, sex, sexual identity, national origin, age, disability, or genetic information.
To make sure you never miss out on one of PEN/Faulkner's inspiring literary programs and award celebrations, sign up for our email list.