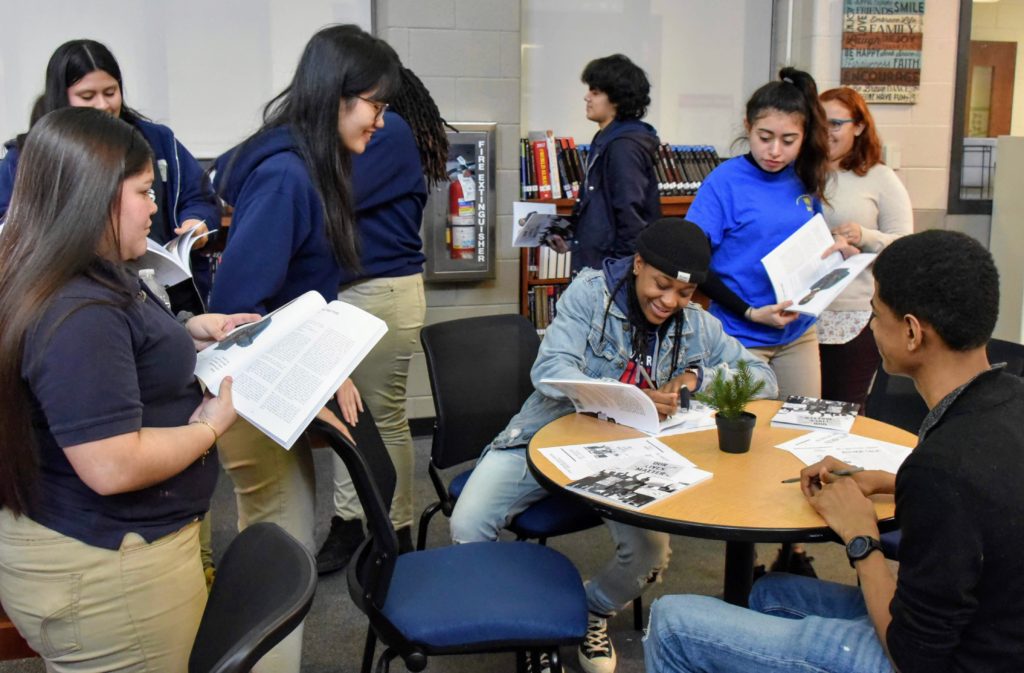 PEN/Faulkner's Writing Workshops are dynamic and engaging sessions designed to support students with writing skill development and are led by trained, professional writers who serve as Teaching Artists. These workshops include hands-on writing exercises that guide students through learning about and practicing the craft of writing.
Writing Workshops are open to students in grades 3-12. Educators request the dates and times that work best for their classrooms, and we will coordinate the logistics with the Teaching Artist. Writing Workshops are no-cost to Title I schools. Non-Title I schools who wish to participate can review our fees here.
Interested? Take a look at our menu of virtual Fall 2020 Writing Workshops:
To request a Writing Workshop, please email the PEN/Faulkner Education Programs team at wins@penfaulkner.org.