Bringing Literary Expression to Life

PEN/Faulkner's Writers in Residence program serves the dual purpose of supporting DC-based writers and providing a rich, creative experience for DC students. Our resident writers develop a meaningful relationship with a DC classroom, building their capacity as teaching artists and earning support for their work as artists. Educators who participate in the program also develop professionally from their collaborations with resident writers. Students, meanwhile, get access to an intensive literary experience, including collaboration and writing workshops with the resident writer, visits from additional guest authors, and donated books.
How It Works
As part of a classroom residency, our writing instructors collaborate closely with educators to guide students through the creative writing process: understanding elements of craft, sentence-level development, revision and editing, and developing resiliency to writing's challenges. Residencies often integrate themes of social justice into the curriculum, so students not only improve as writers but create pieces that are personally meaningful to their lives and interests. Educators and students will build a genuine relationship with an expert writer over the course of the project. Each residency culminates in a final student project of their own design.
Who Can Participate?
During the 2022-2023 school year, we have partnered with the DC International School, EL Haynes Public Charter School, and Banneker High School to establish residencies for three writers: Lena Crown, Ofelia Montelongo, and Lisa Lednicer.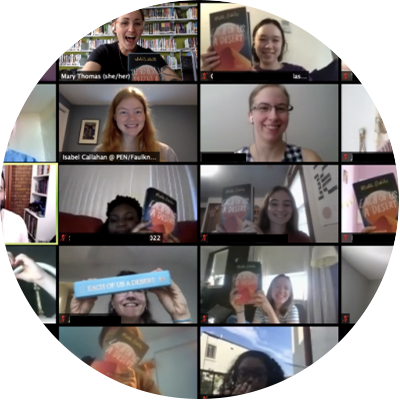 For Educators
If you're a DC educator interested in working with Writers in Residence, or have questions about our programming please contact us at education@penfaulkner.org.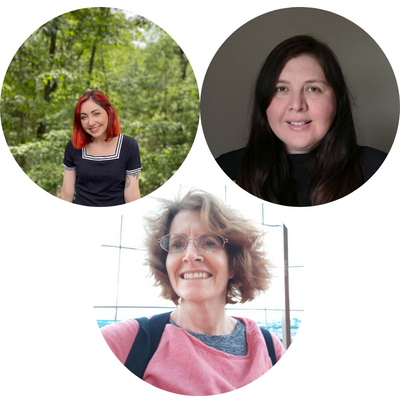 Our Writers in Residence
Lena Crown is the Writer in Residence with DC International School Public Charter School. She is working with Alexa Arboleda to support students' narrative writing through memoir, personal essay, and belief statements in the format of the popular "This I Believe" series.
Ofelia Montelongo is the Writer in Residence with EL Haynes Public Charter School. She is working with Topher Kandik on narratives of immigration, borders, and concepts of "home."
Lisa Lednicer is the Writer in Residence with Banneker High School. She is working with Clare Berke's Journalism Club to mentor the next generation of journalists.
"Ms. Lopez revealed a difficult time in her life that prevented her from being able to write, and almost all of the students were stunned that something like that could happen to an accomplished author. One student even shouted "You had literal writer's block!" It was awesome for students to hear an adult speak honestly about the obstacles that they encountered on their road to becoming an author."
Your Support Matters
Your support makes our programs possible. Please consider a contribution. Thank you.
GIVE ONLINE
Make a secure, tax-deductible gift online
GIVE by Mail
PEN/Faulkner Foundation
6218 Georgia Avenue NW
Unit #1062
Washington, DC 20011
GIVE by Text
Text
PENFAULKNER
to 44321