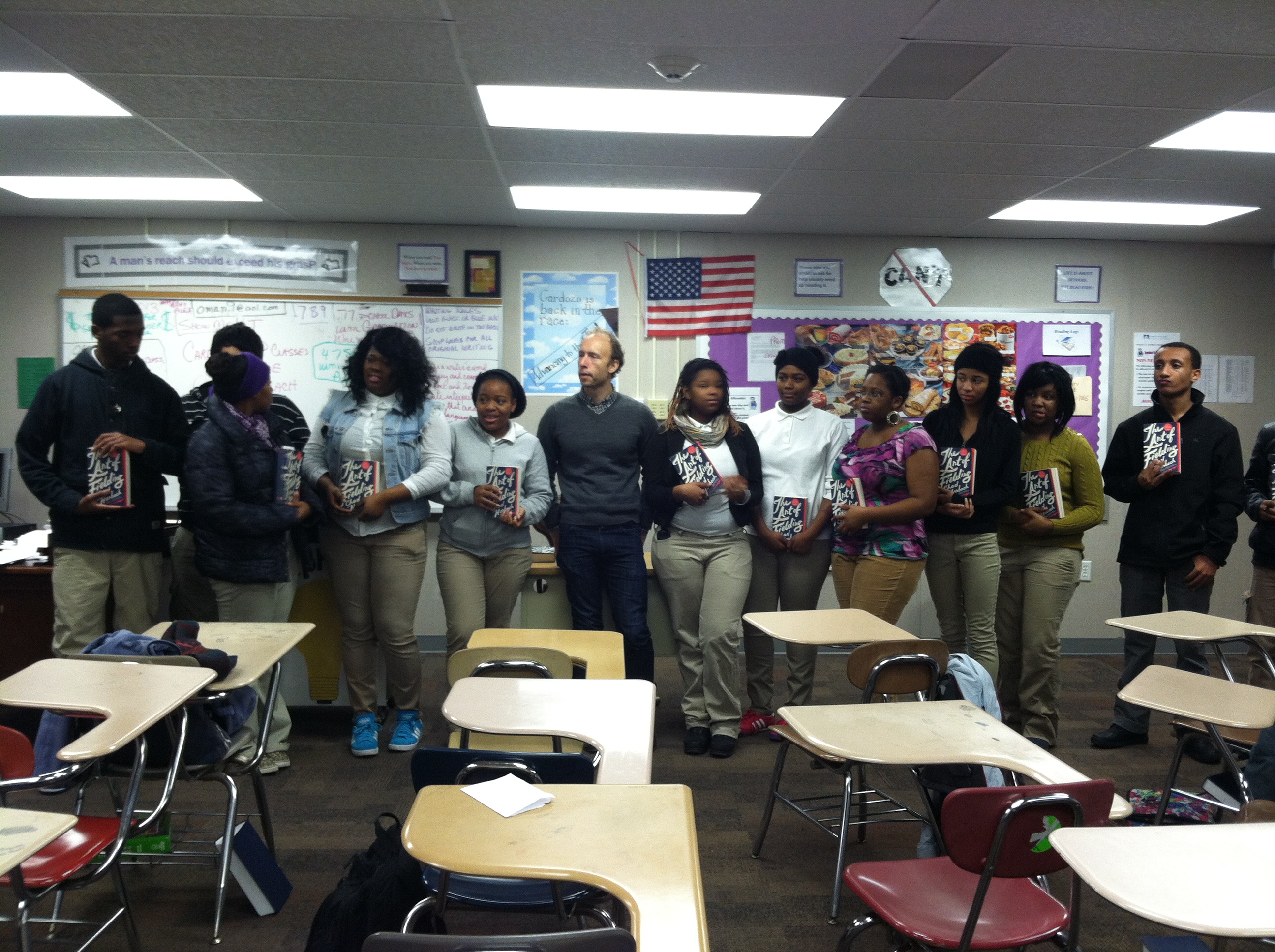 It's all too easy to employ sports metaphors when speaking or writing about Chad Harbach's The Art of Fielding. These things necessarily spring to mind after you've read a 500+ page campus novel that is, at heart, very much about the game of baseball.
One could, for instance, riff on the pacing of the book: Harbach gets the reader to first with careful descriptions of his fictional Westish College, and takes us to second with the introduction of five (five!) intriguing point of view characters. He rounds third with the ramped up tension of dreams gone awry and love lost or misdirected. Finally, he brings the novel home with a surprising denouement. Or one might be tempted to compare Harbach to a buzzed-about rookie who has proved his worth with a major league contract and a dazzling debut season.
Certainly, Harbach's touring schedule has been as challenging as any major leaguer's. His most recent stop was a PEN/Faulkner Foundation Reading Series event with Karen Russell. Both Harbach and Russell—like many generous authors before them—visited D.C. classrooms as part of PEN/Faulkner's Writers in Schools program.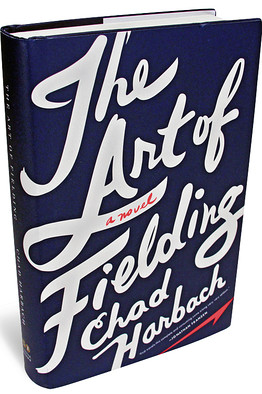 And this is where the (admittedly silly) sports metaphors fail. Harbach's visit to Cardozo High School was brilliant, and the students were well prepared to ask about the book's many intricacies and subplots. What of the gay relationship in the book? What about the writing process itself? Why did it take so long to write it? How about the Moby Dick references? Why so many? What does one book have to do with the other? At one point, the questions came as quickly as criss-crossing practice throws across the infield (sorry, sorry), and Harbach handled it like a pro (again, sorry).
What was most surprising both about reading The Art of Fileding and about Harbach's visit to Cardozo was that while the book is about baseball, the book is also utterly concerned with human relationships, how they work and fail to work, how we sometimes try to hold on to ones that aren't working, and how some that are working suffer from our neglect. Still, it's not as if baseball is some cypher or avatar for Harbach; baseball in The Art of Fielding is still the baseball you know and love. The game is depicted, examined, and mused upon quite thoughtfully and thoroughly throughout the novel. 
Which is likely why the book has such broad appeal. It so wonderfully represents what author Tony Early has called "the thing" (the thing the story is about) and "the other thing" (what isn't quite the thing—in this case baseball—but that is nonetheless critical to our understanding of the text). Indeed, just as Deion Sanders has played in both the Super Bowl and the World Series, The Art of Fielding is multiple things at once: a meditation on the game and the country that holds it dear, and a fraught tale about the ways we try (and sometimes fail) to love one another as best we can.
— Nate Brown