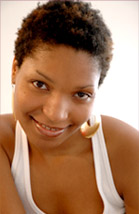 Last night, we kicked off our session with a warm-up exercise in which Summer Supper & Book Club participants were asked to imagine that they were in a band and that they had to pick their favorite characters from literature and film as their bandmates. Book Club members also had to pick a literary name for their band, and the results included such gems as Crazed Expectations, Random Sounds, Purgatory (because they'll never be as good as Nirvana), The Ultimatum, and Man. Bands featured members as diverse as a drumming Atticus Finch backed by a horn-section composed of Little Women's March sisters to a DJ-ing Cat in the Hat hyped by Thing 1 and Thing 2. Edward and Jacob from Twilight found work in a couple of bands as well. 
We dived into a discussion of Patterson Heights, a young adult novel by Felicia Pride that centers on a fictional Baltimore neighborhood—actually a recognizable amalgam of a couple of Baltimore communities—where stable families and gun violence tragically collide. We talked vengeance and honor, and asked whether violence and withholding information from friends and the police is ever justifiable. Conclusions ranged from Donovan's assertion that violence is a form of weakness to Mecca's pithy reminder that "snitches get stitches." Ultimately, we realized that there are no easy answers when a violent drug dealer lords over a community, as one does in Patterson Heights.
Felicia Pride stopped by to talk about her transition from journalism to fiction, the occasionally necessary pressure of writing under deadline, and the nightmare of switching her novel's point of view from third-person to first-person when she was three quarters of the way through her draft. Asked by Amuche if she'd change anything about the novel, Pride admitted that she tends not to reread her own work once it's published. Asked if a film was in the works for Patterson Heights, she joked that students were always more interested in the idea than she was.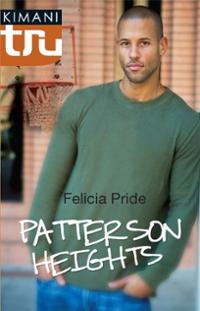 "And who would play Avery?" asked Pride.
"I'm an actor," Ta'Kwon subtly volunteered to laughs from the Book Group.
Pride questioned Book Club members about their own writing interests. Sanjaya volunteered her love of fantasy, Tiara talked about writing short stories inspired by her life, and Mecca revealed that while she writes poems, she finds it challenging to be asked to perform them.
Pride, who writes about hip hop and got her start by writing a Mary J. Blige review, went on to discuss the book she considers her baby—The Message: 100 Life Lessons from Hip-Hop's Greatest Songs. Asked to pick the song she's living by today, she quoted a verse from Common's "They Say": "Writin' for my life cause I'm scared of a day job." And she's doing a good job avoiding one. Right now she's collaborating on a screenplay, working on a mutli-media project about her family's history in Baltimore, and doing consultancy through her company, Pride Collaborative. In the future, Pride says, she might like to switch it up again and attempt a Malcolm Gladwell-style idea book—possibly about the pull towards the creative and the challenges of balancing one's creative inclinations and practical realities.
When Pride asked students if they played instruments, we discovered a host of surprising musical talents. It turns out that Manny plays the cello and violin, Takirra sings and plays the saxophone, Donovan plays guitar, and Tiara sings, plays piano, and even drums a bit. In no time, it looks like we'll have a PEN/Faulkner Book Club Band.
Oh, and Ta'Kwon reminded us once again that he's an actor. Keep an eye out for him if Patterson Heights ever comes to the silver screen. He will, of course, be playing the lead role of Avery Washington.
— Jack Nessman