WinS Author Questionnaire with Melanie S. Hatter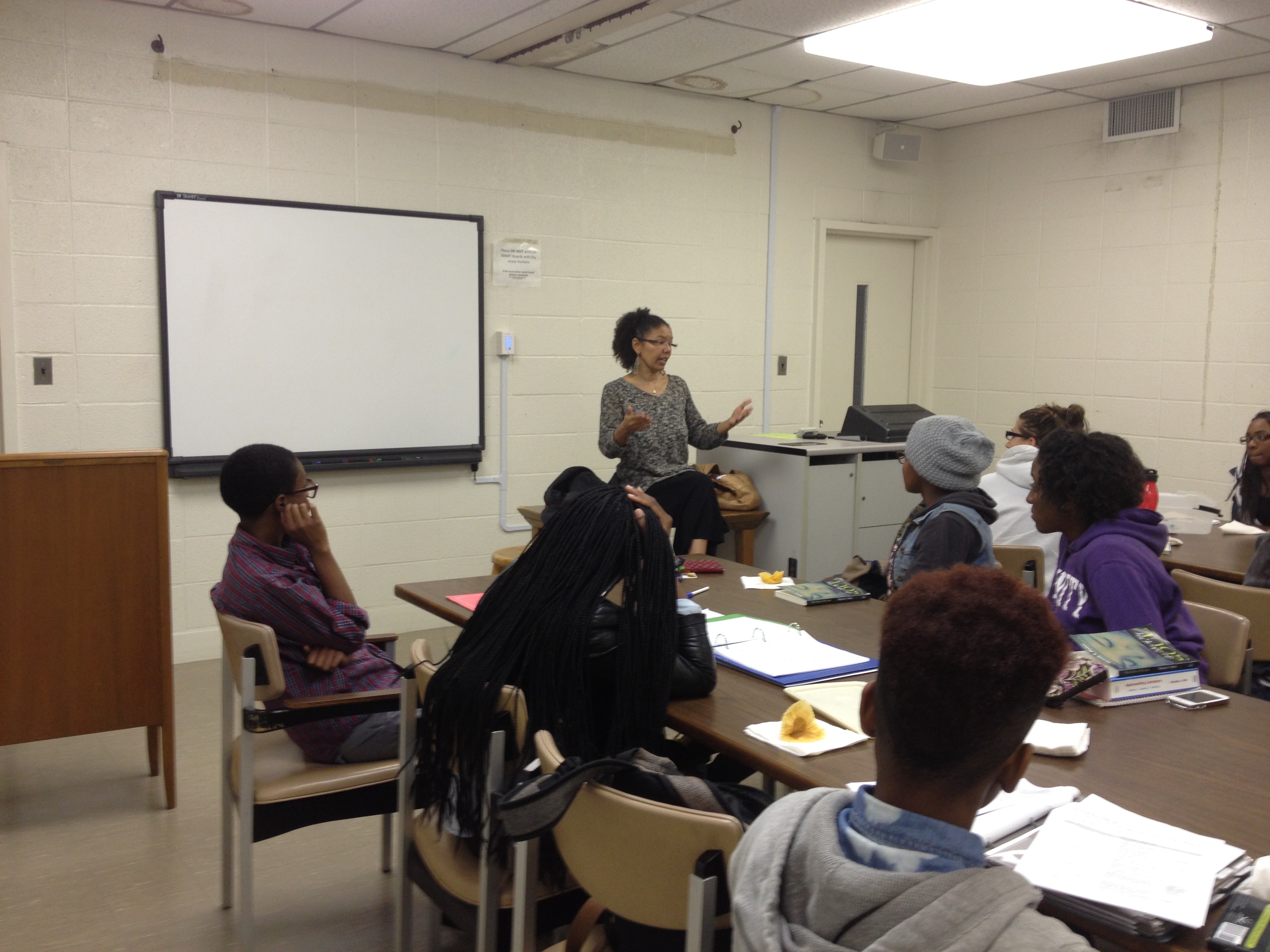 The WinS Questionnaire is back, and we're featuring writer Melanie S. Hatter in this first installment of the school year! When Hatter set out to write the novel that would eventually become The Color of My Soul, she envisioned a romance novel where two very different characters, from two entirely different cultural backgrounds find love despite all odds. But as the writing process wore on, she found herself more and more interested in the issues of identity and culture that her characters were struggling with. What resulted is still a love story, but also a story of the search for identity. She discusses these issues, and more in the conversation that follows.
PEN/Faulkner: When you were writing The Color of My Soul, did you anticipate the book being read by young people? Had you anticipated ever presenting work to those types of audiences?
Melanie Hatter: Young women, yes, but not high-school students. I imagined the audience would be women of color, but I've been surprised at the number of men who say they enjoyed reading the book. It truly is a thrill to see young people read the book and be able to relate to the characters.
P/F: Generally speaking, one of the most important goals of the WinS programming is to give students access to works of contemporary literature and, of course, to the authors of those works. What are your thoughts on teaching contemporary work in the classroom?
MH: I think it's important to engage young people with work they can relate to, and contemporary literature opens the door for many who may feel intimidated by writers like Henry James, Jane Austen or Edgar Allen Poe. It's also important to give young people of color the chance to hear voices that sound like them, see characters that look like them, and hear stories from their communities, whether it's Edward P. Jones or Gabriel Garcia Marquez.
P/F: What do you think high students get from interacting with authors in the classroom?
MH: I hope they get a deeper understanding of the work they are studying; an opportunity to see that authors are just regular people; and that if they love writing, with some work and dedication, they can pursue being a published author, too.
P/F: And what did you take away from the experience of interacting with the students?
MH: I'm always encouraged by the level of interest in literature and the thoughtful questions and comments they have about the book. It leaves me feeling hopeful that books will be valued by future generations.
P/F: When did you first meet an author? Was it in a scholastic context? Did it make an impression on you?
MH: I was studying at Hampton University when I met Ernest Gaines and Nikki Giovanni. Both were inspiring in different ways – Nikki is bold and speaks her mind; Ernest Gaines is quiet and thoughtful. Both inspired me to write and push toward my dream of being a published writer.
— Ariel Maritno
PEN/Faulkner Programs Coordinator