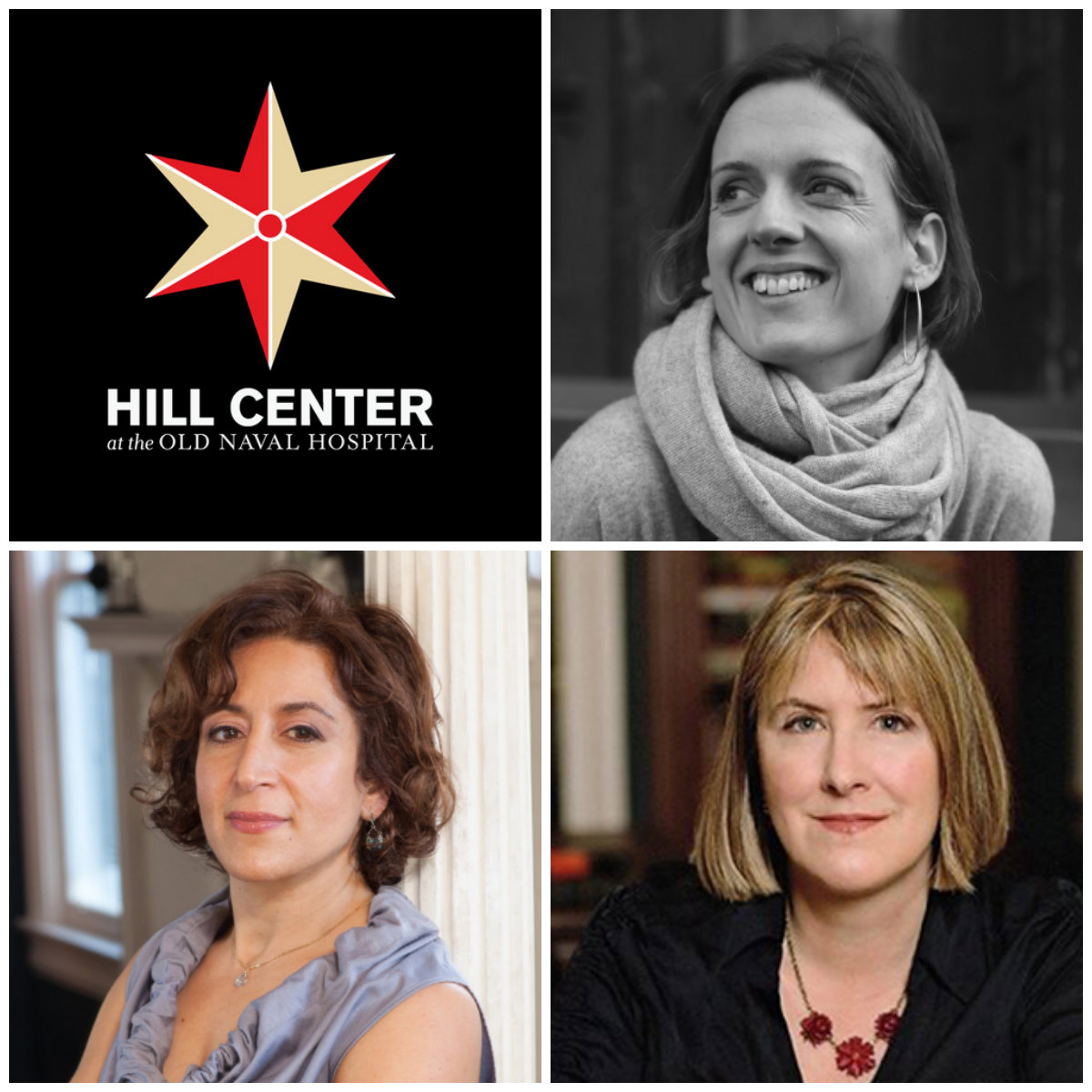 Hill Center & PEN/Faulkner Present:
A Reading and Conversation with Rebecca Mead
Author of My Life in Middlemarch
In Conversation with Hanna Rosin & Margaret Talbot
Friday, Apr. 25 at 7 p.m.
Free | Register Here
Rebecca Mead is a staff writer for The New Yorker and the author of My Life in Middlemarch and One Perfect Day: The Selling of the American Wedding.  She lives in Brooklyn, NY.
Mead was a young woman in an English coastal town when she first read George Eliot's Middlemarch, regarded by many as the greatest English novel. After gaining admission to Oxford, and moving to the United States to become a journalist, through several love affairs, then marriage and family, Mead read and reread Middlemarch. The novel, which Virginia Woolf famously described as "one of the few English novels written for grown-up people," offered Mead something that modern life and literature did not.
In this wise and revealing work of biography, reporting, and memoir, Rebecca Mead leads us into the life that the book made for her, as well as the many lives the novel has led since it was written. Employing a structure that deftly mirrors that of the novel, My Life in Middlemarch takes the themes of Eliot's masterpiece–the complexity of love, the meaning of marriage, the foundations of morality, and the drama of aspiration and failure–and brings them into our world. Offering both a fascinating reading of Eliot's biography and an exploration of the way aspects of Mead's life uncannily echo that of Eliot herself, My Life in Middlemarch is for every ardent lover of literature who cares about why we read books, and how they read us.
Hanna Rosin is the author of the recent book The End of Men. A senior editor at The Atlantic, she has written for The New Yorker, The New York Times, GQ, The New Republic, and The Washington Post, among other publications.
Margaret Talbot has been a staff writer at The New Yorker magazine, where she covers culture and politics, since 2003. Her first book, The Entertainer: Movies, Magic, and my Father's Twentieth Century, recounts the story of her father's (stage and screen actor Lyle Talbot) exceptionally long and varied career from 1931-1960.
Seating is on a first come, first served basis. Those who have registered for the event must be in their seats 15 minutes prior to the start time to guarantee their spot. At that time, remaining seats will be released to those who are on the wait list. Once the guests on the wait list have been seated, any walk-ins will be shown their seats.
Tickets are free and can be reserved here.