This first dispatch from our Summer Supper & Book Club comes from Kangsen Feka Wakai, who is focusing on Writers in Schools-related projects during his summer internship with us. Stay tuned for more updates from the Book Club right here at the Writers in Schools blog!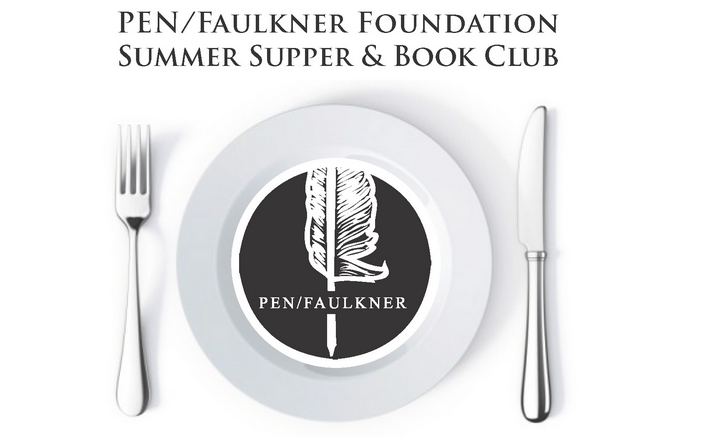 The 2014 Summer Supper & Book Club Is Here
Tuesday July 1st marked the beginning of this year's Summer Supper & Book Club, an offshoot of PEN/Faulkner's Writers in Schools program, which provides DC area high school kids with complimentary copies of contemporary literature and the perk of meeting the writers behind the works.
This summer's first guest was Susan Richards Shreve, prolific novelist (and co-chair of PEN/Faulkner's board of directors!).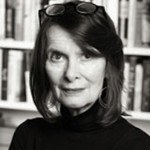 Shreve's 2001 novel Plum & Jaggers was the summer book club's first offering. The novel tells the story of a traumatized eldest child's obsessive tendencies towards his three siblings in the aftermath of the train bombing that murdered their parents while the family was vacationing in Italy.
So, on that balmy Tuesday evening, between bites of cheese and peperoni pizza, our assembled DC high school students, copies of Plum & Jaggers nearby, sat around a rectangular table in a second floor room in DC's Hill Center awaiting the writer's arrival.
Described by author Stuart Dybek as, "one of the more risky books I've read in a long time and certainly one of the best," most of Plum & Jaggers takes place in DC, the city the writer calls home.
A fan of David Sedaris's ability to morph pain into laughter, Shreve told the students how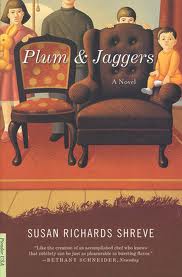 one day while thinking about the comic, she realized she wasn't scared to die because her children were all grown and could take care of themselves. She tried to imagine what would have become of their lives had she died abruptly while they were young, and the seeds of Plum & Jaggers were planted.
After reading from chapter six, a scene in which a bomb explodes in the Cleveland Park train stop, the students wondered if familiarity with the city was a factor in her decision to base most of the story in the city.
"DC is a contradiction of a place; people who don't live here don't think it's a place and I like writing about the DC that people live."
When asked by a book club member if it was her goal to make Sam, the oldest son and protagonist a tyrant, the writer, pointed out that even though the siblings were victims of Sam's control, they still saw him as their leader.
She added that her affinity for Sam's character might have its roots during her time in DC's public schools when she was drawn to troubled kids not unlike Sam.
While most of the book club members seemed repulsed by Sam's antics, Shreve revealed her sentiments about Sam, "I like Sam, but would I want him to be my elder brother? No!"
A new edition of Plum & Jaggers was recently reissued as part of the Nancy Pearl's Book Lust Rediscoveries Series.
This week the Summer Supper and Book Club read Elliott Holt's novel You Are One of Them. Next week students will read Danielle Evans's collection Before You Suffocate Your Own Fool Self.
Stay tuned for more updates on the Writers in School program and the Summer Supper and Book Club!