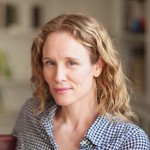 Minutes before the thunderstorms that lent the Capitol a brilliant rainbow two Tuesdays ago, author Elliott Holt walked into the PEN/Faulkner Summer Supper & Book to discuss her 2013 novel YouAre One of Them.
Upon its release, the Washington Post declared that, "Holt has found inventive ways to use language that suggest the porousness of identity, the correspondence between self and other, neighbor and foreigner, you and them. Her ingenuity brings distinction to this confident, crafty first novel."
Set in Washington, D.C. and Moscow, You Are One of Them is a story about two girls growing up in 1980s Washington, D.C. whose friendship is forged and tested by events that marked the era.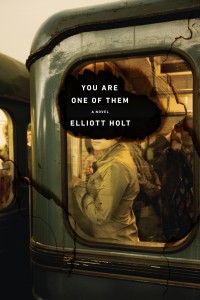 On that evening, book club members reflected on the Sarah Zuckerman and Jennifer Jones's friendship; the choice of D.C. and Moscow as settings and the story's ambiguous ending.
Holt told the book club members that the book was loosely based on the Samantha Smith story, which fascinated her as a child growing up in Washington, D.C.  Holt pointed out that the character in her story, Jenny, who becomes a "child ambassador" dies in a plane crash (just as Samantha Smith did), but in her version the Samantha Smith-like character remerges to her friend Sarah, claiming her death was hoax.
Holt, who has also lived in Moscow, said the choice of setting the story in these theaters of the Cold War was because Washington, D.C. and Moscow offered good backdrops for a story that revolves around that frigid conflict.
Last week the Summer Supper & Book Club read Danielle Evans's short story collection, Before You Suffocate Your Own Fool Self, and in preparation for tonight's meeting, students have read David Ebenbach's Between Camelots.
— Kangsen Feka Wakai
Writers in Schools Intern