In This Way Comes Morning:
New Writing of the West African Diaspora
November 24, 2014 at 7:30 PM | $15 (buy)
Folger Shakespeare Library – Elizabethan Theatre
201 East Capitol Street SE
Washington, DC 20003 (map)
The past few years have been a particularly fertile period for American publishing from authors of Nigerian and West African origin. PEN/Faulkner brings Okey Ndibe, Chinelo Okparanta, and Taiye Selasi together to read from their work and discuss the breadth of writing about, and within, this community.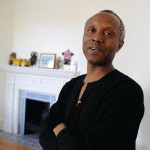 Okey Ndibe is a novelist, political columnist, and founding editor of the magazine African Commentary. His novels include Arrows of Rain and Foreign Gods, Inc., and he teaches fiction and African literature at Trinity College in Hartford, Connecticut.
"Ndibe is a master craftsman, weaving his narrative with ethnic materials (and surprises) and a profundity that will startle you by the end of the story …"
— Charles R. Larson, Counterpunch
Purchase books by Okey Ndibe.
---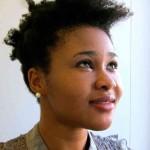 Chinelo Okparanta is the author of the story collection Happiness, Like Water. Born in Port-Harcourt, Nigeria, she is a graduate of The Pennsylvania State University, Rutgers University, and the Iowa Writers Workshop. Her stories have appeared in Granta, Tin House, The Kenyon Review, and elsewhere.
"Full of movement…These tales will break your heart open. Okparanta guides you through her stories with lovely, surreal, haunting clarity."
— New York Daily News
Purchase books by Chinelo Okparanta.
---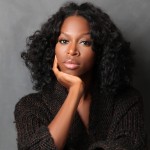 Taiye Selasi is the author of the novel Ghana Must Go. Born in London and raised in Massachusetts, she holds a B.A. in American Studies from Yale University and an M.Phil. in International Relations from Oxford University. She lives in Rome, Italy.
"Taiye Selasi writes with glittering poetic command, a sense of daring, and a deep emotional investment in the lives and transformations of her characters."
— Diana Evans, The Guardian
Purchase books by Taiye Selasi.