PEN/Faulkner Presents: The 2016 PEN/Faulkner Award Judges
Abby Frucht, Molly McCloskey, & Sergio Troncoso
Thursday, May 12th, 2016  |  7:00 PM
Free and open to the public
Hill Center at the Old Naval Hospital
921 Pennsylvania Ave. SE
Washington, DC 20003
Join us to kick off the 2016 PEN/Faulkner Award weekend with readings by this year's Award judges, all exceptional fiction writers themselves: Abby Frucht, Molly McCloskey, and Sergio Troncoso!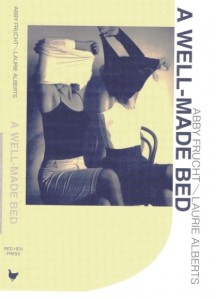 Abby Frucht's new novel, A Well Made Bed, on which she collaborated with Laurie Alberts, was published in March 2016 by Red Hen Press. Her five other novels include SNAP, Licorice, Are You Mine?, Life Before Death, and Polly's Ghost,and her two collections of stories are Fruit of the Month, which won the Iowa Short Fiction Prize for 1987, and The Bell at the End of a Rope.The recipient of two National Endowment for the Arts fellowships, Frucht lives in Wisconsin and has been on the faculty at Vermont College of Fine Arts for twenty years.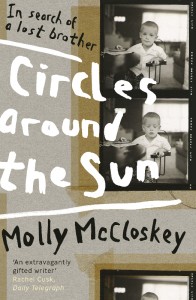 Molly McCloskey was born in Philadelphia and grew up in Oregon. After spending 23 years in Ireland, she now lives between Washington, DC and Dublin. She is the author of a collection of short stories, Solomon's Seal; a novella, The Beautiful Changes; and a novel, Protection. Her first work of nonfiction, a memoir concerning her brother Mike, who suffers from schizophrenia, is entitled Circles Around the Sun: In Search of a Lost Brother (2012). She is a regular contributor to the Irish Times and the Dublin Review, and has taught writing at universities in Ireland and the US, serving as Writer Fellow at Trinity College Dublin and at University College Dublin. In 2013/2014, she was the Jenny McKean Moore Fellow at George Washington University.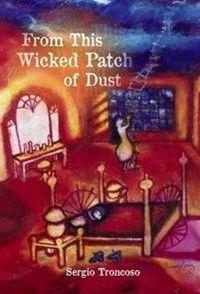 Sergio Troncoso is the author of the novels The Nature of Truth and From This Wicked Patch of Dust, named by Kirkus Reviews as one of the best novels of 2012. Troncoso is also the author of Crossing Borders: Personal Essays and The Last Tortilla and Other Stories, and he co-edited Our Lost Border: Essays on Life amid the Narco-Violence. Among the numerous awards he has won are the Premio Aztlan Literary Prize, Southwest Book Award, Bronze Award for Essays from ForeWord Reviews, and International Latino Book Award. He is a resident faculty member of the Yale Writers' Conference. He lives in New York City.
And don't miss the judges at the PEN/Faulkner Award Ceremony on May 14th!
Tickets and information: www.penfaulkner.org/award-for-fiction/