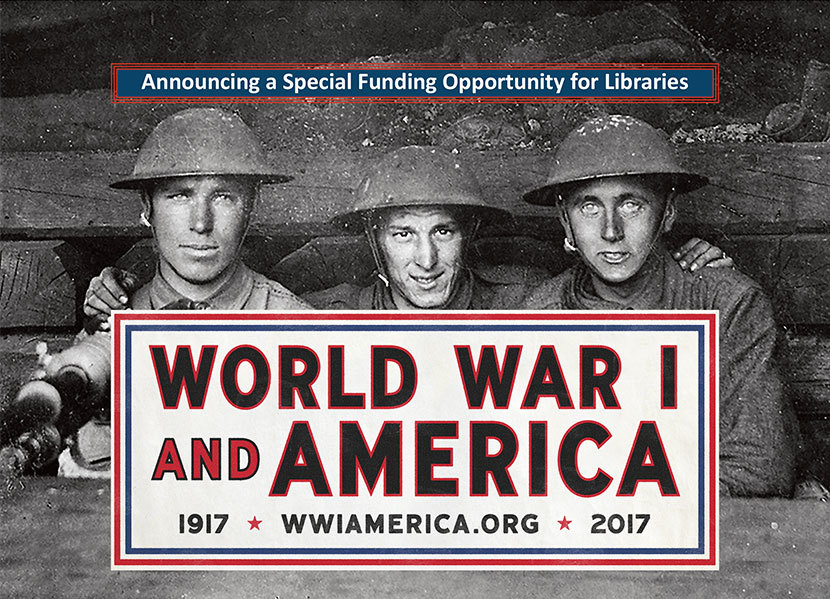 World War One and America
Featuring: Elliot Ackerman, Maurice Decaul, Nicole Rizzuto, and Kayla Williams
Tuesday, March 28th, 2017  |  7:00 – 9:00 PM
RESERVE YOUR FREE TICKETS HERE
Hill Center @ the Old Naval Hospital
921 Pennsylvania Ave, SE
Washington, DC 20003 (map)

This year marks the 100th anniversary of the U.S.'s involvement in World War I.  The PEN/Faulkner Foundation and Hill Center at the Old Naval Hospital, with support from the Library of America, are hosting a panel on World War I that will explore the impact that the Great War had in shaping 20th century culture and practice, as well as its continuing resonance in today's contemporary life and literature.
Veteran writers Elliot Ackerman, Maurice Decaul and Kayla Williams, along with Georgetown University professor Nicole Rizzuto, will each read a WWI-era American text and explain its greater significance, to themselves and to the conflict as a whole.  After the reading, our panel will join together in a wide-ranging discussion of the historical and literary legacy of the conflict, with parallels to America's current conflict in the Middle East.
---
Elliot Ackerman has served five tours of duty in Iraq and Afghanistan and is the recipient of the Silver Star, the Bronze Star for Valor, and the Purple Heart. A former White House Fellow, his essays and fiction have appeared in The New Yorker, The Atlantic, The New Republic, and Ecotone, among others. He is the author of Green on Blue and, most recently, Dark at the Crossing.
---
Maurice Decaul, a former Marine, is a poet, essayist, and playwright, whose writing has been featured in the New York Times, Sierra Magazine, Narrative and others. His poems have been translated into French and Arabic and his theatrical works – Holding it Down, Sleep Song, Dijla Wal Furat: Between the Tigris and the Euphrates – have been produced and performed in New York, Washington, DC, Paris and Antwerp. Decaul is currently working toward his MFA in playwriting at Brown University.
---
Kayla Williams, a former sergeant and Arabic linguist in a Military Intelligence company of the 101st Airborne Division (Air Assault), is the author of Love My Rifle More than You: Young and Female in the U.S. Army, a memoir about her experiences negotiating the changing demands on today's military and Plenty of Time When We Get Home: Love and Recovery in the Aftermath of War, her story of their family's journey from trauma to healing. Williams is currently the Director of the Center for Women Veterans – a center that advocates for a cultural transformation in recognizing the service and contributions of women Veterans and women in the military.
---
Nicole Rizzuto is currently an Associate Professor in the English Department at Georgetown University, specializing in twentieth-century and contemporary British and Anglophone literature, transnational modernism, and critical theory. Her book, Insurgent Testimonies: Witnessing Colonial Trauma in Modern and Anglophone Literature investigates how British, African, and Caribbean fiction and nonfiction raise questions about the ethics and politics of bearing witness to historical traumas that occurred during the second half of the nineteenth century and first half of the twentieth: World Wars I and II and anti-colonial insurgencies and counter-insurgencies in India, Jamaica, Mexico, and Kenya.